What you need to know about unusual employment home loans
Not sure where you stand in terms of getting a home loan? If you're a temporary or casual worker, on a probation period or self-employed, you may not fit the standard criteria for a home loan. Find out how you can qualify for an unusual employment loan instead.
We're reader-supported and may be paid when you visit links to partner sites. We don't compare all products in the market, but we're working on it!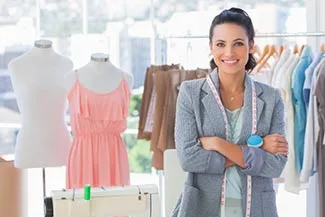 If your employment lies on the periphery of the 'normal' lending criteria, qualifying for a mortgage and proving your income can be difficult. For those who don't have a 9-5 office job, collecting the right documentation and convincing the lender that you can repay the loan is a challenge.
When you apply for a home loan, most lenders request proof of income and employment. This can be difficult for borrowers with non-traditional forms of employment, such as contract or agency workers (not to mention borrowers on maternity leave).
However, there are some modern specialist lenders that offer flexible conditions for borrowers with unusual employment. If you can demonstrate that you can repay the loan, you might still be able to borrow up to 90% loan-to-value ratio (LVR) and get a home loan with a competitive rate.
Find out how your employment situation may affect your ability to qualify for a loan and what you can do to enhance your success rate.
Need expert help to get a home loan? Speak to a broker today
What counts as unusual employment?
There are many situations in which a borrower may not conform to the traditional lending criteria of banks due to unusual employment.
Below, we describe some unusual employment situations and the home loan implications for each one.
Casual workers
The hospitality and performing arts industries commonly employ workers on a casual basis.
If you're employed casually, the banks believe that you have an unstable source of income, and so they view you as a high-risk borrower. Casual employment is also believed to have low job security, as many lenders believe that casual employees would be the first to go if an employer needed to cut back on staff.
If you're a casual worker, the lender will consider:
Whether or not you've been in your current job for at least 12 months
Whether or not you've been in the same industry for at least 2 years
The consistency of your hours
Your loan-to-value (LVR) ratio
Your credit history
If you pass the lender's criteria, you can potentially borrow up to 90% of the property value. In some cases, you may be able to borrow 95% LVR.
Borrowers on probation
In the Australian home loan market, the majority of lenders prefer borrowers who have been employed for at least 12 months in the same job, as this illustrates a reliable and stable source of income.
However, if you're on a probationary period and you've been in the job for less than 12 months, some lenders may approve your application on a case-by-case basis. If you've been in the same industry for at least two years, you may have a better chance of being approved.
If you meet the lender's criteria and you have a good credit history, you may be able to borrow up to 90% LVR while you're on a probationary period at work.
You need to be realistic about your future employment prospects. If you think that your employer may terminate your contract after your probationary period, then it's in your best interest to wait and apply for a loan when you have better job security.
Contract workers (PAYG and self-employed)
If you're a PAYG contractor or a self-employed contractor, you need to be in your current role for a minimum of two years before you can apply for a home loan. For this employment type, the lender will want to see your current and previous income.
Typically, the lender will calculate your income (less GST) and take into account four weeks of unpaid work each year.
Depending on your typeof contract, you may be able to borrow up to 90% LVR.
Borrowers on maternity leave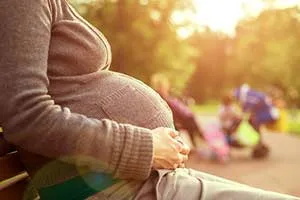 Some lenders are conservative about approving applicants on maternity leave because they may decide to not return to the workforce. However, there are several lenders that will consider paid maternity income on a mortgage application.
You'll need to supply:
Recent payslips (the past three consecutive months prior to taking leave)
A letter from your employer identifying your return date to work and salary
Evidence that you have factored in the cost of having a child
Genuine savings, amount of paid leave, equity or government benefits
Most lenders will allow you to borrow up to 80% LVR if you satisfy all other criteria.
Temporary or agency workers
If you can prove to the lender that you have financial discipline and that you can afford to repay the loan, then you may be accepted for a home loan as a temporary or agency worker.
Most lenders will require that you've been in the same job for at least 12 months and that you have a good credit history, in which case they will allow you to borrow up to 90% LVR.
Why does my employment matter?
When lending money, the bank needs to minimise its risk. This means that the lender needs to practise responsible lending by only lending to borrowers who are in a strong financial position to service the loan.
As your employment is a primary indicator of your income, the bank needs to assess your employment details, especially as your employment type makes you a high-risk applicant.
How can I boost my chance of being approved?
A non-traditional employment situation is not ideal when it comes to applying for a home loan. Here are some ways that you can improve your chances of getting approved.
Review credit file. Request a copy of your credit file and review your financial situation. This can help you understand how the lender will view you as a borrower so you can decide whether or not you need to improve your credit status. This also gives you a chance to make sure that there are no incorrect enquiries listed on your file.
Trim existing debt. If you have several debts such as personal loans or credit cards, you may want to consider consolidating these debts to benefit from a lower interest rate. However, due to the difference in loan terms, be careful about combining short-term debt with long-term debt.
Speak to a broker. Chat to a licensed mortgage broker to help you understand your home loan options and your borrowing capacity. Mortgage brokers have expert knowledge of the home loan industry, so they can point you in the right direction in terms of finding a specialist lender that may be more likely to review your application.
Specialist lenders. Approach a modern non-bank lender that may be able to offer more lenient lending criteria.
Employment details. Make sure you provide the required documentation and any supporting information. Offering as much detail as possible about your employment will help the lender accurately assess your earning potential. For instance, if your payslip shows a lower amount of income, consider providing the lender with a group certificate or a bank statement for a more accurate picture of your salary.
Need help with a home loan? Speak to an expert who will know which lender to apply with
Mortgage brokers can help you find the right loan and lender for your employment situation.
They are generally free to you, as a broker earns a commission from the lender you take out a loan with.
Clicking the 'Enquire' button below will bring you to a form which allows you to submit an enquiry and get a callback from a local broker.
Compare more brokers in the table below
How does a bank review my employment?
When lenders review your application, they will give your loan a credit score based on your risk profile. Your income and employment situation forms a major part of this score. The lender will consider:
The length of time in your existing job
The length of time in your field or industry
The likelihood of borrowers in your industry defaulting on repayments. For example, pharmacists are often considered to be a low risk whereas hospitality workers may be a higher risk.
Your employment terms (casual, part-time, full-time) and stability of income
How does a lender calculate my income?
This is one the biggest challenges facing lenders when reviewing a borrower's unusual employment situation, especially where the borrower's income fluctuates from month to month. Banks take a conservative approach when calculating and estimating your income.
For example, if you have multiple income sources, the lender may only count a portion of your second job, or the lender may only consider the lowest of three payslips.
Images: Shutterstock
More guides on Finder