How does unsecured business finance work?
Need quick funding without risking your assets? Find out how to get funds in as little as 24 hours with no collateral involved.
We're committed to our readers and editorial independence. We don't compare all products in the market and may receive compensation when we refer you to our partners, but this does not influence our opinions or reviews. Learn more about Finder .
Perhaps you're experiencing cashflow problems and have maxed out your credit, or you're looking to expand your enterprise with new real estate or equipment. Maybe you'd simply like peace of mind knowing your business has emergency funds available.
If so, you may want to consider an unsecured business loan. These loans can offer upfront lump-sum funds or a line of credit. If approved, you might be able to access your funds in as little as 24 hours.
Valiant Finance works with a large panel of lenders that can help you find a loan for your business.
Access to 60+ lenders

Dedicated credit specialists

Various loan options available
---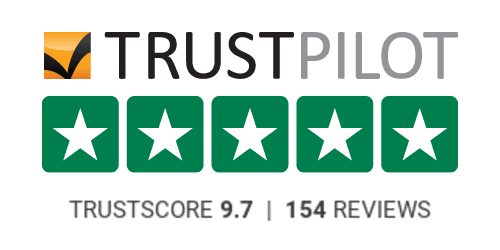 Compare business lenders
What exactly is unsecured business finance?
An unsecured business loan doesn't require any assets to be attached as security. Depending on the lender and your average monthly sales, you can acquire funds of anywhere between $1,000 and $1,000,000 and have access to them in as little as 24 hours.
What are the main types of unsecured business finance?
There are four main types of unsecured business loans:
What do I need to know before applying for an unsecured business loan?
What do I need the funds for? If you plan to expand your business, for instance, buying real estate or equipment, consider a business loan that gives you a lump sum payment, such as term loans. If you're unsure how long you will need the funds for or if you'll need to borrow more soon, a line of credit may be more suitable.
How much do I need? Lenders usually provide anywhere between $1,000 and $1,000,000 depending on your qualifications and requested amount. Check what loan amounts the lender offers and determine how much you need. Asking for too much can hinder your approval chances but asking for too little means you may need additional funding.
When do I have access to my funds? It's important to ask your lender when you can access your funds. You may need your money before a certain time although, depending on your lender, it may only take a few business days or, in some cases, just 24 hours for your funds to be transferred.
How much do unsecured business loans cost?
Make sure you understand the difference between fixed and variable interest rates. If you have a low profit margin, beware of variable interest rates that may rise above your ability to repay. Also, learn the types of fees that lenders may charge. One-off fees may include application fees, exit/discharge fees and termination fees. Ongoing fees may include service fees or line/credit advance fees.
Loan amounts that are paid to you upfront, such as term loans, cost a portion of your loan amount plus the interest you'll pay back over your term. The repayment amount depends on your loan term as well as the total loan amount. Line of credit loans such as overdrafts will have the interest charged on what you owe, but you may also need to pay ongoing fees.
How do lenders approve unsecured business finance?
You'll have to meet certain criteria that differ from lender to lender. Generally, most lenders look at two categories to make a decision: your business history and your repayment ability.
Criteria for your business history may include:
How long you've been in business (usually for a minimum of three to six months)
How long you've been renting your premises for
That there is a minimum lease period left in your lease agreement
Your credit history (personal and/or business)
Criteria for your repayment ability may include:
The purpose of your loan and the amount requested
The minimum required average monthly sales revenue (this may be around $50,000-$60,000)
Average monthly turnover
Debt obligations
Amount and types of assets and liabilities
FAQs
Image: Shutterstock
Watch: 5 winning strategies to improve small business cash flow
---
More guides on Finder