United Airlines reviews
What's it like flying with United Airlines?
A founding member of Star Alliance, United Airlines flies worldwide and is often referred to as simply United. Based in the United States, it has a strong presence in the US and in the Asia-Pacific region.
But what is it like flying with United?
We've tested the airline and have gathered some reviews ranging from checking in and the lounge to boarding and in-flight experiences. You can read our reviews below.
(Like what you've read? Check out the latest United Airlines deals here before you book to get the best fare.)
---
Latest United Airlines Economy Class Reviews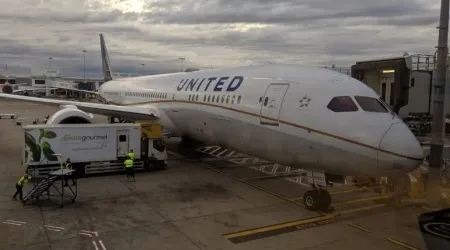 A free upgrade almost made up for the change in itinerary on our trip to the USA. Plus, the vegan meals were surprisingly good. Read more…
---
Related Posts