Understanding baby clothes sizes
This is how to interpret baby clothes sizes – so you can stop thinking and just start shopping! So many zeros, so little time.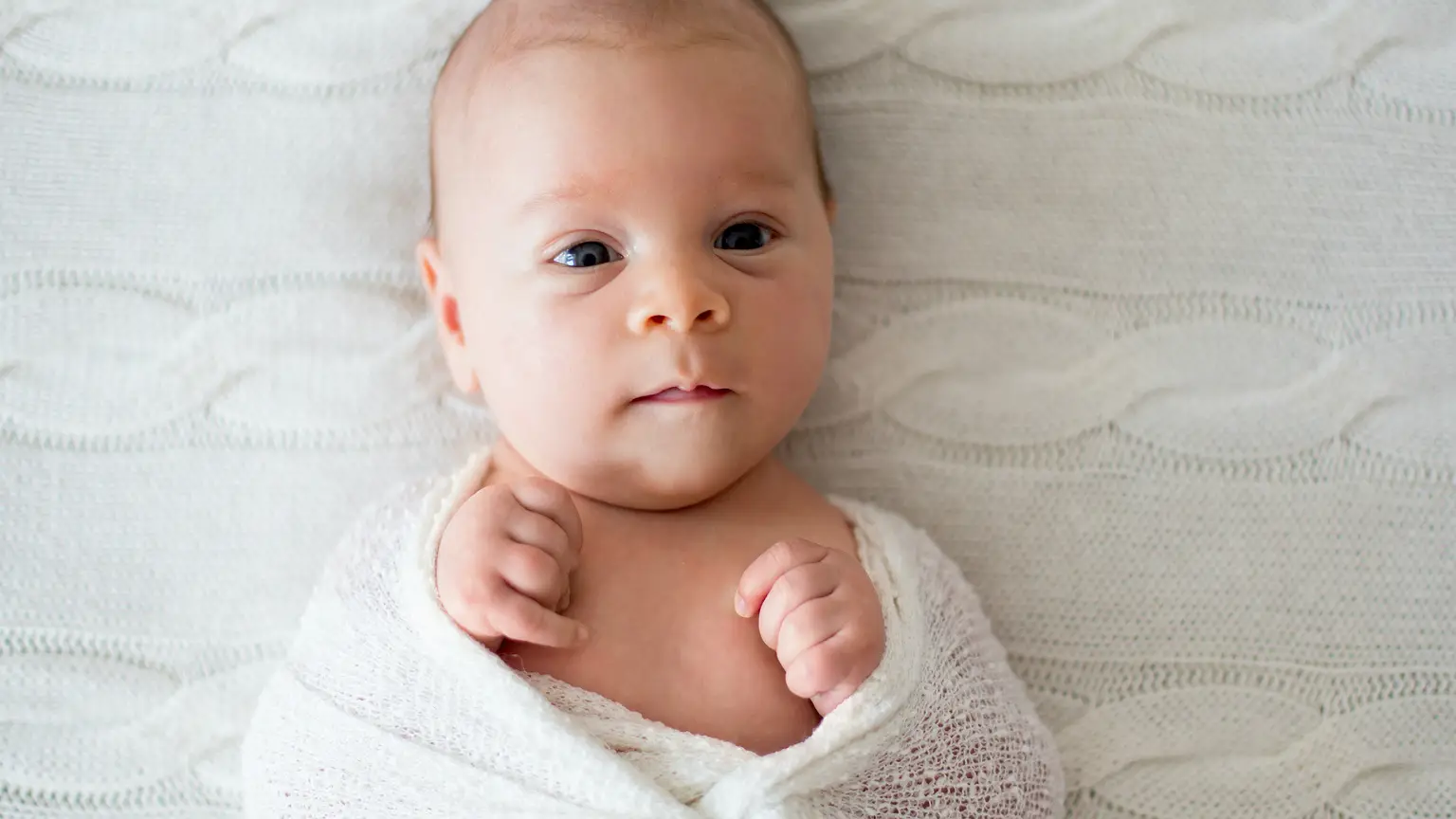 We're reader-supported and may be paid when you visit links to partner sites. We don't compare all products in the market, but we're working on it!
If you've never had a child, the idea of navigating the confusing world of infant's clothing can seem intimidating to say the least – especially if you're purchasing a baby gift and don't have any idea what size the baby is.
This is the guide to help you understand all the different zeros. It takes the majority of the guesswork out of the equation – and don't forget, if you're seriously frazzled you can always ask other parents for advice.
---
1. Size 00000
The smallest on the market, size 00000 is designed to fit babies who are born prematurely or are particularly small. As a general rule, they weigh less than 2kg and are under 55cm in length.
---
2. Size 0000
If you're buying clothes for a newborn baby, this is generally a safe bet for the size to buy – unless you've heard specifically that they're bigger or smaller than average. The average weight for this size is 3kg and the height is approximately 55cm.
---
3. Size 000
This size is generally the best size for babies who are up to 3 months old. Granted you'll want to pay heed to the baby's genes – if both parents are tall, you may want to double check. The weight for this size goes up to 6kg and 62cm in length.
---
4. Size 00
Once you get to this size you'll find yourself facing a world of possibilities because options definitely start to become more varied. On average this size is for babies between 3 and 6 months old, weighing up to 8kg and measuring 68cm in length.
---
5. Size 0
If you're buying clothes in this size, congratulations – this is the easiest size to find as it's generally fairly standard across the board. It's intended for babies between 6 and 12 months old, weighing up to 10kg and measuring 76cm.
---
6. Size 1
Buying clothes in size 1, on average, means you're probably buying clothes for a first birthday (or close to it), as the size is intended for babies between 12 and 18 months old. Babies wearing this size tend to weigh up to 12kg and measure 84cm.
---

7. Size 2
The largest baby-specific size for a lot of brands, size 2 is designed for babies who are 18 to 24 months old. Weighing 14kg on average and 92cm in length, these babies are well on their way to growing into toddlers.
Baby clothing size chart
| | | | | | | | |
| --- | --- | --- | --- | --- | --- | --- | --- |
| Size | 00000 | 0000 | 000 | 00 | 0 | 1 | 2 |
| Age | Premature | Newborn | 0-3 mths | 3-6 mths | 6-12 mths | 12-18 mths | 18-24 mths |
| Weight (kg) | 2 | 3 | 6 | 8 | 10 | 12 | 14 |
| Height (cm) | 50 | 58 | 62 | 68 | 76 | 84 | 92 |
Reference: Bonds Australia
---
Important tips to remember when buying baby clothes
Buying baby clothes isn't as straightforward as walking into a store and picking the first thing you find. Now that you've worked out the sizing, here are a few things you may want to keep in mind when you go shopping.
If in doubt, opt for a larger size. That way, the baby can grow into it and it won't be a waste of money!
Keep the weather in mind – there's no point in buying a sundress in the middle of winter! Babies grow quickly, so that sundress won't fit by the time summer comes around.
Don't feel obliged to stick to stereotypical "boy colours" and "girl colours". Opt for beautiful shades of yellow, green and purple!
Keep it simple. You may be tempted to buy the cutest outfit with the fluffy ears and the bunny tail, but unnecessary hoods and things can be a hazard to newborns.
Don't choose anything that is too hard to put on or take off. Babies need to be changed frequently and clothes that are challenging to take off are a real challenge for the parents. Anything easy to put on and take off will earn you bonus points!
---
Want more baby content?
---
Top rated sites to buy baby clothes
---
Looking to save some cash? Check out our deals and discounts below:
Popular THE ICONIC coupon codes
| Last checked | Code description | Code |
| --- | --- | --- |
| 23 Mar 2021 | $20 off your first order | FIN**** |
| 1 May 2014 | Baby goes Retro - Enjoy $50 off your orders over $300 | BGR**** |
| 15 Apr 2021 | 25% off sport items | ******** |
| 13 Apr 2021 | Up to 50% off women's fashion, shoes and accessories | ******** |
| 23 Mar 2021 | Up to 60% off: Mid-Season Sale | ******** |
---
---
Featured image: Getty
More guides on Finder