Under Armour Sport Wireless Heart Rate Review
Quick Verdict
The Under Armour Sport Wireless Heart Rate headphones don't offer the best fit or sound quality for the price, but are packed full of features any gym-goer will appreciate.
Strengths
Great build quality
Accurate heart rate monitor
Customisable
Could be better
Expensive
Average sound quality
Average fit
---
This premium model in the Under Armour/JBL catalogue is packed with features, but it's expensive and lacks acoustic punch.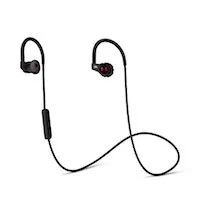 JBL Under Armour Sport Wireless Heart Rate
from Amazon US site
In-ear design fits securely and directs music into your ears for full, uninterrupted audio
View details
The Under Armour Sport Wireless Heart Rate headphones are a premium sports headset, designed as a result of Under Armour's partnership with JBL. While they're loaded with all the features you could ever ask for in high-level sports headphones, they're somewhat lacking in terms of their fit and sound quality.
Design
You'll be impressed when you unbox the Wireless Heart Rate headphones. Open the bright red multi-panel box and you'll see the headphones sitting behind a clear plastic cover. Each set of ear adaptors comes in its own packaging and the headset also comes with a convenient pouch.
The headset itself has a simple all-black design with a combined remote and microphone setup. The Under Armour and JBL logos feature tastefully on the outside of the ear buds. It won't win any awards for unique styling, but it's perfect for the sweaty surrounds of a gym.
Under Armour has built this headset to last rigorous gym workouts, which is evident in its overall build quality and sweat-proof design.
Functionality
With any sports headphones, the first question you'll want to ask is if they will stay in your ears during a workout. The Under Armour Sport Wireless Heart Rate headphones passed this test with my medium-sized ears, although they never felt snug (and I tested every adaptor to be sure).
But the lack of a snug fit didn't matter. I wore this headset during a large number of runs and weights sessions and they never came close to falling out. I found them comfortable throughout my workouts, which typically lasted around an hour.
The biggest drawcard of the Under Armour Sport Wireless Heart Rate headphones is obviously the heart rate monitor. I was skeptical of how accurate this would be, but was pleasantly surprised. Comparing the readouts from the headset with those from my chest strap revealed accuracy to within 5bpm.
Obtaining vocal readouts of your heart rate is also simple, provided you're tracking your workout using Under Armour's accompanying Under Armour Record app. Once this is recording your workout, you can press the right-hand bud to hear a read out of your heart rate.
The key benefit of this app is that it will record your data, which can help you better understand your workout. When using it on a run, for example, it will plot your path and show you the distribution of your heart rate zones along the way. You'll be able to see your pace, your distance and more.
This can be a big help to anyone plotting a new run or just trying to squeeze a greater performance out of their regular workout. It won't be useful for everyone, though, so weigh up if this extra data is worth the higher price tag.
Also bundled with the headset purchase is a one-year membership with MapMyRun, which functions in the same way as the Under Armour Record app.
Set up and sound quality
Bluetooth means that the Wireless Heart Rate headphones are easy to pair with your phone. After holding down the power button and ensuring my phone's Bluetooth was on, I was paired.
Under Armour recommends securing your phone in an arm band for optimal connectivity, but I found that putting it in my pocket didn't make a difference.
The sound quality was a mixed bag. This headset uses JBL Signature Sound drivers and Pure Bass technology. The headphones sounded decent while running, but the sound never felt loud enough to combat the din of an outside run or a crowded gym.
Even with the Pure Bass technology I found that the headphones were lacking in bass and mids, but they excelled with vocals and high notes. They didn't have the same sound quality overall as other sports headphones I have reviewed, such as the Sennheiser PMX 686i SPORTS.
The Under Armour Sport Wireless Heart Rate headphones allow some external sound to bleed through, which helps you stay aware of your surroundings when running or cycling outside. However, this can be a double-edged sword when you're in a gym with a loud sound system or if you're outside on a windy day.
The Wireless Heart Rate headphones also feature a three-button remote with microphone. This works well and the microphone was clear and drew no complaints from my receiver.
Battery life
The battery life during actual use of the headphones was very close to the five hours quoted by Under Armour. While this isn't a huge figure compared to the flagship wireless headphones offered by competitors, this should still cover users working out up to five times per week. Plus, the charge time was only an hour.
Pricing
The Under Armour Sport Wireless Heart Rate headphones are premium sports headphones and they're priced to match. JB Hi-Fi has been selling them for $369, which is $40 more than the similar Jabra Elite Sport Wireless Earbuds, although we've seen that price dip below the $300 mark during sale periods.
If you get a year's worth of use out of MapMyRun, you'll save $40 on the membership price, which will reduce the overall price somewhat, but it's still a serious chunk of change to put down on a pair of average-sounding headphones.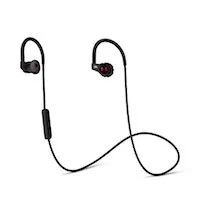 JBL Under Armour Sport Wireless Heart Rate
from Amazon US site
In-ear design fits securely and directs music into your ears for full, uninterrupted audio
View details
Verdict
The Under Armour Sport Wireless Heart Rate headphones are a decent-sounding headset that cater to a specific set of users who want to be able to benchmark their performance and track their progress. For those who don't need these features, it may be worth looking around for a cheaper option.