Five really ugly cars
These cars have a face only a mother could love, and even then that's a bit of a stretch!
We're reader-supported and may be paid when you visit links to partner sites. We don't compare all products in the market, but we're working on it!
Considering the complex process of developing a new car from start to finish, it's a miracle that these cars ever left the drawing board and became a reality. Here are five of the most repugnant, grotesque and misshapen cars to ever roll down the road.
Fiat Multipla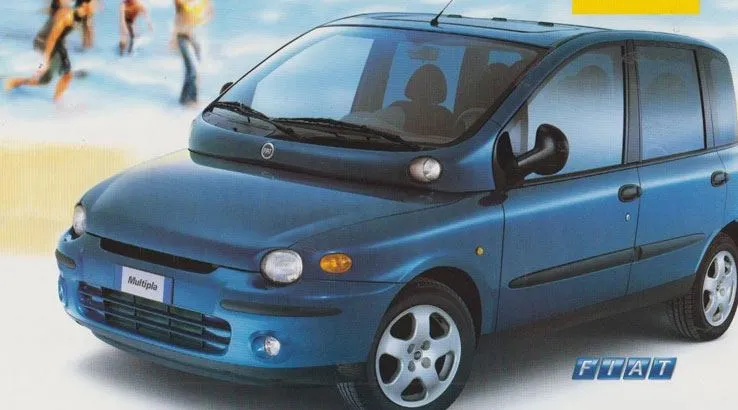 This car, in my opinion, bears some of the most daring stylistic choices to have ever been made throughout history. Unfortunately, it didn't work out. That strange ridge below the windscreen is heavily reminiscent of a dolphin's nose, especially if that dolphin enjoyed playing a game of footy.
If you can look past its striking exterior, the Multipla isn't a bad car. It even won awards, mainly for practicality thanks to the three-way seating up front and its spacious interior. Humorously, Fiat applied a decal to the rear window that read "Wait until you see the front". Reviewers even went as far as saying this car was good to drive and with factory options like an 18-litre fridge, it could have been the ultimate family car of the century.
SsangYong Rodius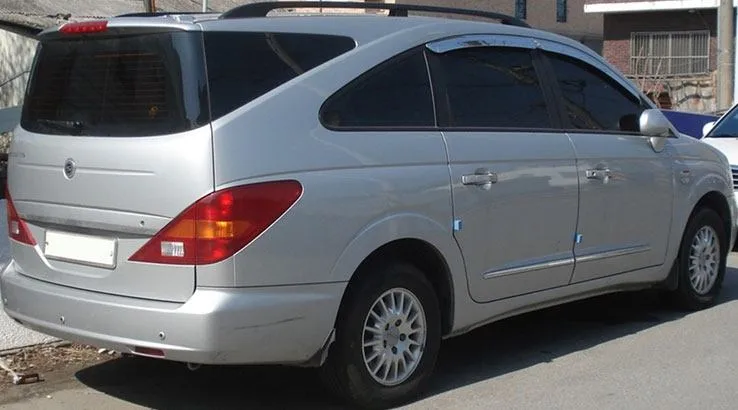 Despite having perhaps the coolest name ever, which in Korean means "Double Dragons", SsangYong dropped the ball with this one. The Rodius part is a merging of the words "road" and "Zeus" to imply this car is the lord of the road.
The Rodius's designer, who formerly taught automotive design at London's Royal College of Art, was apparently trying to capture the essence of a luxury yacht. In the end, perhaps this car should have stayed in the dry dock. With a poor critical reception, not even the low asking price and Mercedes-Benz supplied engine could shore up this listing ship.
Perhaps the wittiest review of the Rodius, where it is described as an "ocular insult", sums the car up best.
Nissan Cube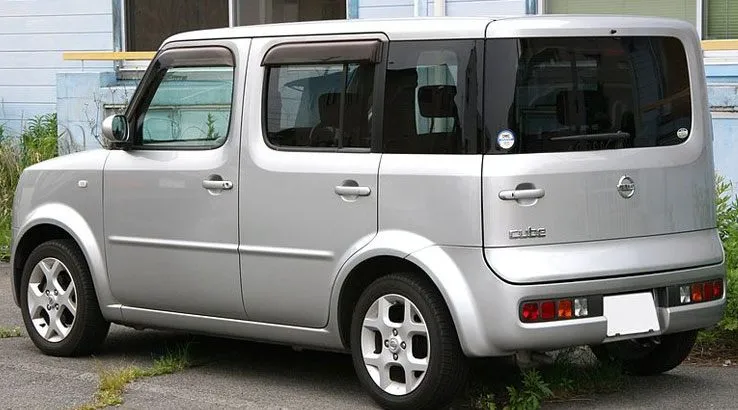 The Nissan Cube isn't the ugliest car on our list, but that rear wrap round window is the vehicular equivalent of a comb-over. One media outlet likened it to a driveable lesson in geometry.
In actuality, the sub-compact SUV is built on top of the same platform that runs underneath the Nissan Juke and it is purported to be a good car to drive and own, winning accolades with dog owners. That could explain how Nissan has sold over a million of them worldwide, although the car is only available in Japan now thanks to poor sales performances in the UK and Europe. Nissan blamed exchange rates on the lacklustre uptake.
Corbin Sparrow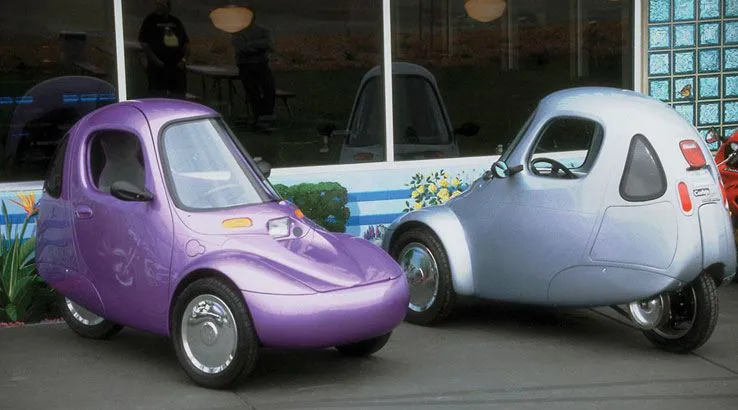 From the front, this car looks vaguely like a toddler's shoe. From the side, when painted in yellow, it could be an exotic fruit. Driving behind one, you'll find yourself mesmerised by its Minion-like face. The Sparrow certainly packs a lot of character into a compact 2.4-metre long body.
The car's designer, Mike Corbin, wanted to create a personal electric vehicle for city driving and commuting. Buyers can choose between two body styles: the Jelly Bean and the Pizza Butt. This quirky three wheeler actually makes a lot of sense when you consider it, with an effective fuel economy of just 1.45L/100km and a decent range of 40 miles when driven sparingly.
The Homer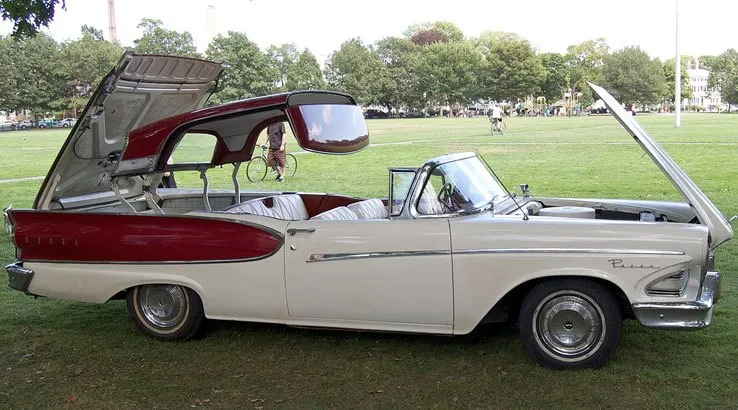 When Homer Simpson's unsuspecting half-brother mistook his sibling as representative of the average American guy, hilarity ensued. During the episode, Homer is asked to help design a car for the masses and the resulting family car-sports car hybrid turns into a comical disaster. The car featured two bubble-dome roofs to isolate arguing children and a horn that played "La Cucaracha".
Something you may not know is that this episode is a parody of a real-world automotive disaster, the Ford Edsel. Ford spent a year aggressively marketing the Edsel as the car of the future and the development was heavily reliant on marketing research. Confusingly, much of the data gathered from car shoppers was disregarded. When the car came to market, a recession was just starting and it cost Ford a jaw-dropping US$250 million. The Edsel car is now often incorporated into business education curriculum as a lesson in what not to do.
Want to find a non-ugly car? Check out our latest car reviews.
---
Pictures: Manufacturers and Fletcher6 from Wikimedia Commons for Edsel car.
More guides on Finder