Tyre pressure monitoring system guide: How to choose the best TPMS for your car
We'll help you compare prices, types and features of popular TPMS to keep your car, 4WD, caravan or trailer safe.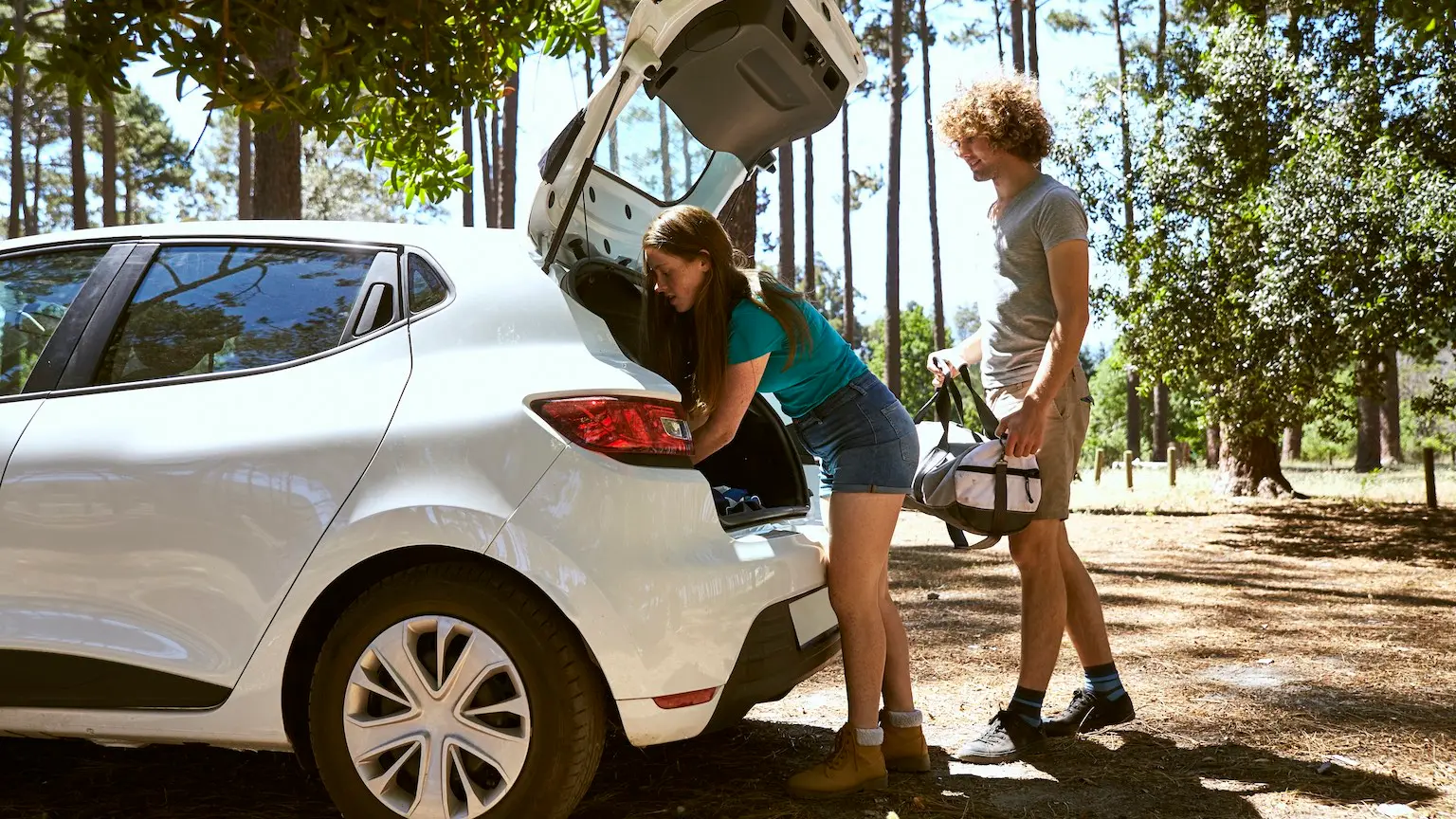 We're reader-supported and may be paid when you visit links to partner sites. We don't compare all products in the market, but we're working on it!
Key facts about tyre pressure monitoring system:
A tyre pressure monitoring system (TPMS) helps you properly monitor your tyres' pressure levels.
There are several different types of TPMS available.
The best system for your car depends on your budget, your vehicle type and what features you want.
What is a tyre pressure monitoring system?
The tyre pressure monitoring system (TPMS) or tyre pressure monitor (TPM) is an electronic system designed to monitor the air pressure inside the tyres of cars, 4WDs, trucks, caravans, trailers and other vehicles. When tyre pressure drops dangerously low, your TPMS will alert you that one or more of your tyres is seriously under-inflated.
A TPMS helps prevent accidents caused by under-inflated tyres. It also ensures that you can temporarily repair your tyre with a plug or fit a spare before the under-inflated tyre is permanently damaged. Real-time tyre pressure information is relayed to the driver via a gauge, screen display or low-pressure warning light.
What does the TPMS low-pressure indicator look like?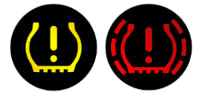 It's generally a yellow or red symbol in the shape of a tyre cross section (resembles a horseshoe) with an exclamation mark that lights up on the dashboard panel.
Why should I consider a tyre pressure monitoring system?
Real-time pressure monitoring provides immediate feedback on your tyres' condition and will alert you if your tyre pressure is dangerously under-inflated.
An under-inflated tyre flexes more than a correctly inflated tire, creating excess heat which can break down components inside the tyre. If the tyre is bent far and long enough, it will heat up and snap. Your tyres may be at higher risk in hot summer weather or if driving at high speeds.
4 reasons to buy a TPMS:
How can I tell if my car is already fitted with a TPMS?
If your car is already fitted with a TPMS, you probably won't need to purchase another one. However, the TPMS that is installed may not be the best choice for your needs. Read on to find out what options are available.
Generally, whether your car is already fitted with TPMS depends on when and where your car was manufactured. The following regulations apply:
Keep in mind, there are no regulations requiring a TPMS for vehicles over 4.5 tonnes.
If you are still unsure as to whether your car is fitted with a TPMS, check your vehicle's manual, or consult your vehicle dealer or tyre expert.
TPMS vs tyre pressure gauge
A TPMS is only there to warn you of a tyre puncture or active air leak. It is not a substitute for regularly checking your tyre pressure to ensure it is maintained at the optimal level.
To find out the recommended pressure for your car, check out the placard on the driver's or passenger's door jamb, boot lid or in your owner's manual. If you cannot find it, consult your vehicle dealer, the manufacturer or a qualified tyre professional.
You can't tell just by looking at your tyre whether it is under-inflated. A tyre pressure gauge is a simple and cheap manual device used to accurately measure the pressure inside tyres. For more information, check out our guide to tyre pressure gauges.
What types of tyre pressure monitor systems are available?
A TPMS can be built into your vehicle when it is manufactured or added on separately after purchase. There are two main types of TPMS: indirect and direct. Direct systems are further divided into internal and external versions.
How can I tell if my vehicle has a direct or indirect TPMS?
To find out if your vehicle comes with a direct or indirect TPMS, check the inside of the tyres. If you are not sure, ask a mechanic to take a look. Generally, cars made in the US from 2008 onwards have direct systems.
Indirect TPMS
Indirect pressure monitoring uses your car's built-in anti-lock braking system's wheel speed sensors. Because an under-inflated tyre has a smaller circumference, it will have to move faster to keep up. When the sensor detects that one tire is rotating faster, the pressure warning system activates.
Cons
Less accurate reading
More false alarms
Requires regular calibration
There is a time lag after startup before low pressure can be detected
System cannot tell which tyre is under-inflated
Direct TPMS
Direct pressure monitoring actually measures the tyre pressure and temperature. A gauge is mounted to the tyre valve or inside of the wheel, which sends a signal to the car's computer.
Pros
Accurate reading within 1 psi
Wireless
Can adjust the pressure standard that will activate the signal
Internal vs external direct TPMS
There are two kinds of direct tyre pressure monitors. Internal TPMS have sensors that are attached inside the wheel well or mounted to the tyre valve stem. External TPMS replace the existing valve cap and are simply screwed into place. They have a locking system to prevent theft or tyre loosening, and wirelessly communicate actual pressures to your car display via Bluetooth.
Pros
Cons
Internal (in-wheel)

More accurate
Protected from dust, mud, water damage and off-road impacts
Longer battery life, up to seven years
Higher theft prevention

Must be installed by a tyre specialist, typically when you buy a new tyre
Expensive to install and maintain
Requires additional antennas in the wheel wells to get a reliable signal

External (valve-cap)

Cheaper to install
Better signal reception
Easy and quick to install, remove and replace

Lower theft prevention
Can be easily damaged
Shorter battery life, around two to six years
How to compare tyre pressure monitoring systems
While you can get a TPMS for under $100, a high-quality TPMS with four sensors will cost you $300 or more.
Once you've determined the type of TPMS you want and how much you're willing to spend, consider the following essential features:
Pressure range
Ensure you pick a TPMS that suits your vehicle's pressure range. While regular four-wheel cars operate at 25-40 psi, 4WDs may operate at low pressures under 20psi while some caravans and trailers require over 50 psi.
Number of sensors available
These can range from 4-20. If you have a tow vehicle or trailer, look out for products that have additional sensors so you can monitor the pressure on your vehicle and trailer.
Extender units
You may need extender units for trailers, caravans and towing vehicles when the range of the wheel sensor is limited due to distance.
Durability
If you are an adventure enthusiast, it's important to consider whether the system can withstand harsh environments and overheating and whether it's waterproof.
Temperature sensor range
Some TPMS models come with temperature sensors to ensure your tyres don't become too hot or cold.
Additional factors to consider:
Ease of installation. Can the TPMS be installed on your own or does it require expert set-up?
Display type. Do you want a standalone display, stereo or smartphone app?
Ease of use. Check that tyre pressure and temperature information is displayed in a logical, easy-to-read layout and has a backlight for night-time use and indicator lights that come in at least two different colours.
Battery type. Some models come with rechargeable internal batteries for convenience.
Replacement sensor. Is the model compatible with replacement sensors that can be easily set up?
Mounting type. There are different options for mounting your monitor onto your vehicle, including windscreen suction cups, dash-mounts or units that plug into a 12V outlet.
Which tyre pressure monitoring system is best for me?
To work out which TPMS is best for you, you should first consider what type of vehicle you are driving.
If you have a regular four-wheeled car, the cost and number of features included will affect your choice of an indirect, direct internal or direct external TPMS.
If you have a 4WD, caravan, trailer or towing vehicle, you should be prepared to spend more on a TPMS that caters for additional sensors, a wider pressure range and extender units.
More guides on Finder