Turntable and record player buying guide: How to find the best product for you
We'll help you choose the best turntable or record player to play your beloved vinyls.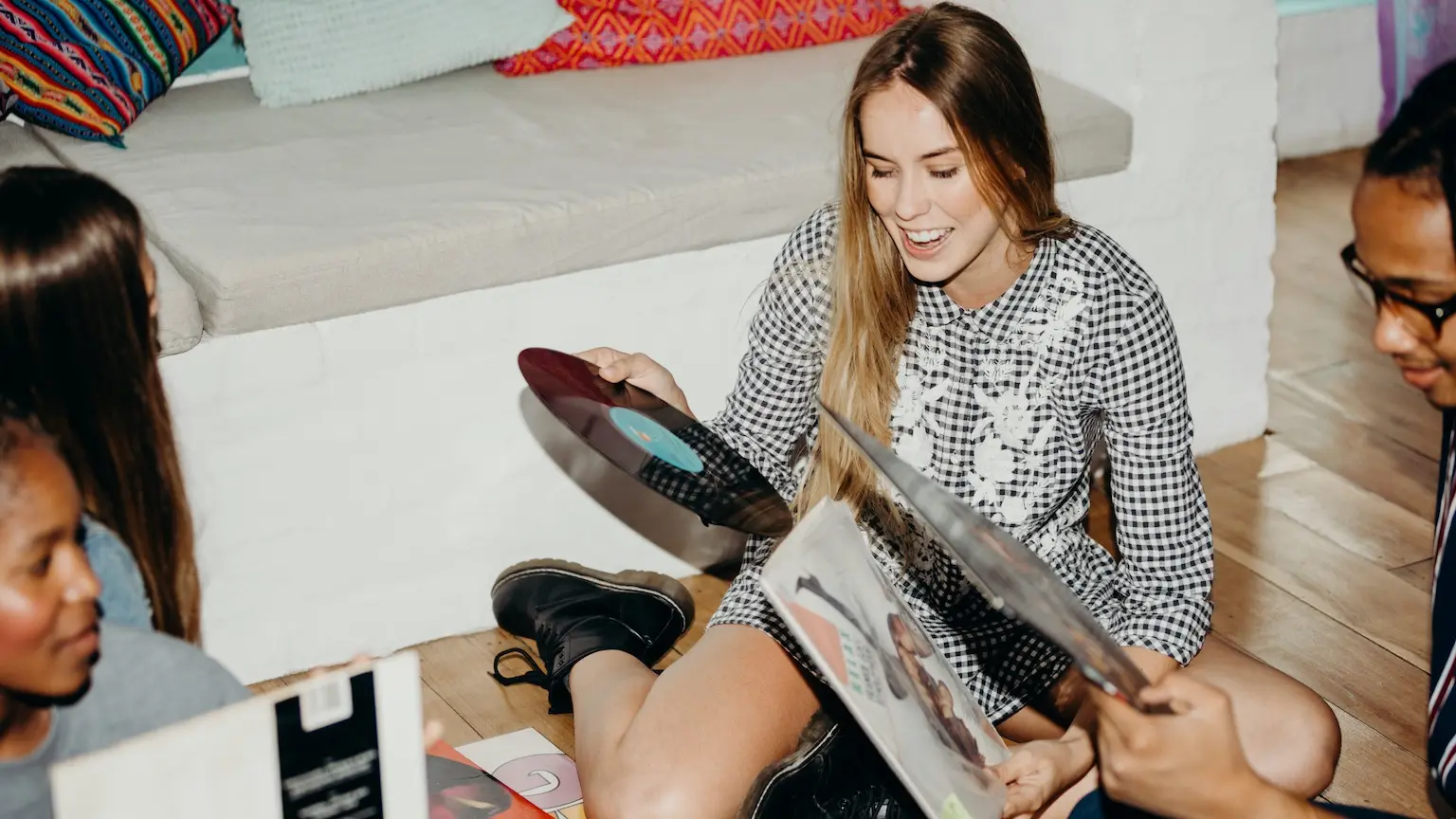 We're reader-supported and may be paid when you visit links to partner sites. We don't compare all products in the market, but we're working on it!
Key facts about turntable and record player:
Turntables and record players can produce "lossless" sound, meaning music is heard in its purest form.
Prices range from $70 up to $1,000 or more depending on the brand and sound quality.
How do turntables and record players work?
Turntables: Turntables are made up of a flat plate or platter that holds your record and a drive that rotates the record at a certain speed. Resting on the plate is a tonearm. At the end of the tonearm is a cartridge that is fitted with a stylus. The stylus is placed into the grooves of the record, creating an electrical signal that goes to a pre-amp. From the pre-amp, the signal goes to a power amp for amplification, which is emitted via speakers or headphones.
Remember:
If you're buying a turntable, you'll need to pick up an amplifier and speakers separately. Some turntables have a built-in pre-amp, but some don't, so you may need to add one to your list. This can inflate the cost of your first vinyl player, so be sure to plan ahead. Try to get products in the same price range. An expensive set of speakers won't redeem a poorly constructed amp.
Record player: Record players are turntables that have a pre-amp and amplifier built-in. Some newer models also include speakers, allowing you to play your vinyl through one piece of equipment. Opinions vary, but turntables are generally thought to produce higher quality sound than record players, as nothing is compromised when each piece is bought individually.
Why should I consider a turntable or record player?
There are many reasons to go out and buy a turntable or record player. These include:
Sound quality. Vinyl is a "lossless" format, meaning no sound has been lost when the record is pressed. Many MP3 files, streaming services and radio stations rely on compressing files, which can diminish the quality of the sound. If you want a pure listening experience, vinyl is a sound choice.
Wide collections. There are many songs and artists that were only ever released on vinyl. While major big name acts of yesteryear have been digitally remastered, more obscure performers can be lost to the streaming generation. If you have a beloved vinyl from a band no one has ever heard of, a record player might be your only option.
Aesthetics. Many people appreciate vinyl records and record players for the look, smell and feel. Turntables and record players can take pride of place in a living room or on a cabinet display. Large vinyl collections can also take the place of an art installation in the home, with vinyl cover art often worthy of display.
Appreciating prices. Your vinyl collection may be worth money one day. This is never a guarantee, but vinyl has survived and thrived in the streaming generation. Many people have found their old collections to be more valuable than at the time of purchase, an occurrence that could well repeat itself in the future.
Record players and turntables can't offer everything. The drawbacks to these music players are:
The lack of portability. In the age of the smartphone, access and portability are key. We're reliant on having access to everything we desire at our fingertips, something vinyl players can't offer. If you really only listen to music when you're on the go, a vinyl player might not be the best option for you.
Cost-effectiveness. Buying a newly released vinyl record can cost up to $20. This will never be as cost efficient as signing up to a streaming service, where you can listen to thousands of artists for a fixed monthly rate. If you're going to be starting a vinyl collection from scratch, be prepared to start slow, or cough up some savings to go big.
How to compare turntables and record players
Turntable prices start at around $70 and can reach over $1,000. When buying a turntable or record player, the cost is often reflective of sound quality. You'll also want to consider:
Speed settings
There are three main speed settings for vinyl players. 33 1/3rpm is the most common playback speed for 12-inch vinyl – you need it on your turntable or record player. 45rpm is the speed for 7-inch records – you need this too. 78rpm is the speed for shellac records and is far more uncommon as not many 78rpm records were ever produced. Be sure that the vinyl player you buy can play the records in your collection.
Damping
Damping is the process of reducing vibrations. Too much vibration in your turntable or record player can impact sound quality. There are many design tricks that can incorporate damping technology, including damped cueing (slowing the lowering of the tonearm). The number of feet on a record player also serves as a form of damping. The more feet on your machine, the more stable it will be and the less it will vibrate.
Cartridges
The cartridge that comes with your turntable or record player is going to be appropriate for that machine. Moving magnet (MM) cartridges are a step up from cheaper ceramic options and do a good job. If you've purchased a high-end vinyl player, you may want to invest in a moving coil (MC) cartridge, but these can be hard to find.
Manual or automatic
This references the way the stylus is placed on the record. Automatic systems will do it for you at the push of a button, whereas manual systems require you to do it yourself. Most high-end turntables and record players are actually manual. Placing the stylus on the record is not a hard thing to do.
Platter design
The larger the platter, the more stable the base for your record. The material of your platter tends to be a matter of preference, but sturdier materials age more gracefully. Platter mats can help with damping and ensure that the undersides of your records don't get scratched. Some machines have these built-in, while some offer them as purchasable accessories. They are generally worthwhile.
Drive
There are two types of drive: direct and belt. The type of drive you select is a matter of preference. Direct drives provide greater accuracy of speed, while belt drives are said to cause less sound interference.
compatibility
Some machines are Bluetooth compatible or have auxiliary inputs that allow you to connect other devices.
More guides on Finder