Trip.com promo codes for July 2020
Explore the world for less with the latest Trip.com promo codes.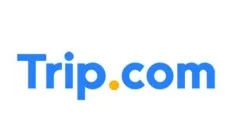 Travel Guides
Where To Book...
Travel Booking Sites
Domestic Airlines
Travel Insurance

Get exclusive travel offers and guides
Straight to your inbox

With coronavirus (COVID-19) restrictions in Australia easing, some domestic travel for leisure is now permitted, and we're here to help you plan your travel whenever you're ready. Observe physical distancing, follow all regulations and check with your provider for up-to-date information.
Trip.com is one of the world's leading online travel agencies and part of the Trip.com Group. It provides flight, hotel, train and car hire bookings while connecting travellers to over a million accommodation options and more than two million flight routes.
With the help of 24-hour customer service and savings thanks to promo codes, like the ones below, you'll want to check out the sales available before booking your next adventure.
Latest Trip.com promo codes
What is next?
As of 16 March 2020, Trip.com is referring to the policy of the airline you have booked with for flight bookings and displays the latest policies on its site here.
---
Trip.com Review | Pros and cons
Pros
24/7 customer support
Hassle-free and easy to book
Get exclusive deals when you register as a member
Thousands of accommodation options offering free cancellation
Cons
Trip.com acts as a third party booking site so it's important to check all information on your reservation before securing payment.
---
How do I contact Trip.com?
For inquiries regarding your booking, get in contact with Trip.com by calling 1800 861 122 (within Australia) or +86 21 2226 8819 (global access number).
---
Was this content helpful to you?
Thank you for your feedback!
Veronica is the publishing support lead for travel at Finder and has been scouting airline, hotel and tour package deals for over five years. She has a Bachelor of Tourism major in Travel Management from University of Sto. Tomas Legazpi, Philippines and has been a local tour guide. She does her own itinerary and budget research every time she travels and has mastered the art of packing light for her family of three.