How to travel with the in-laws | A couple of travel makers
Keep these tips in mind when going on your next multi-generational trip.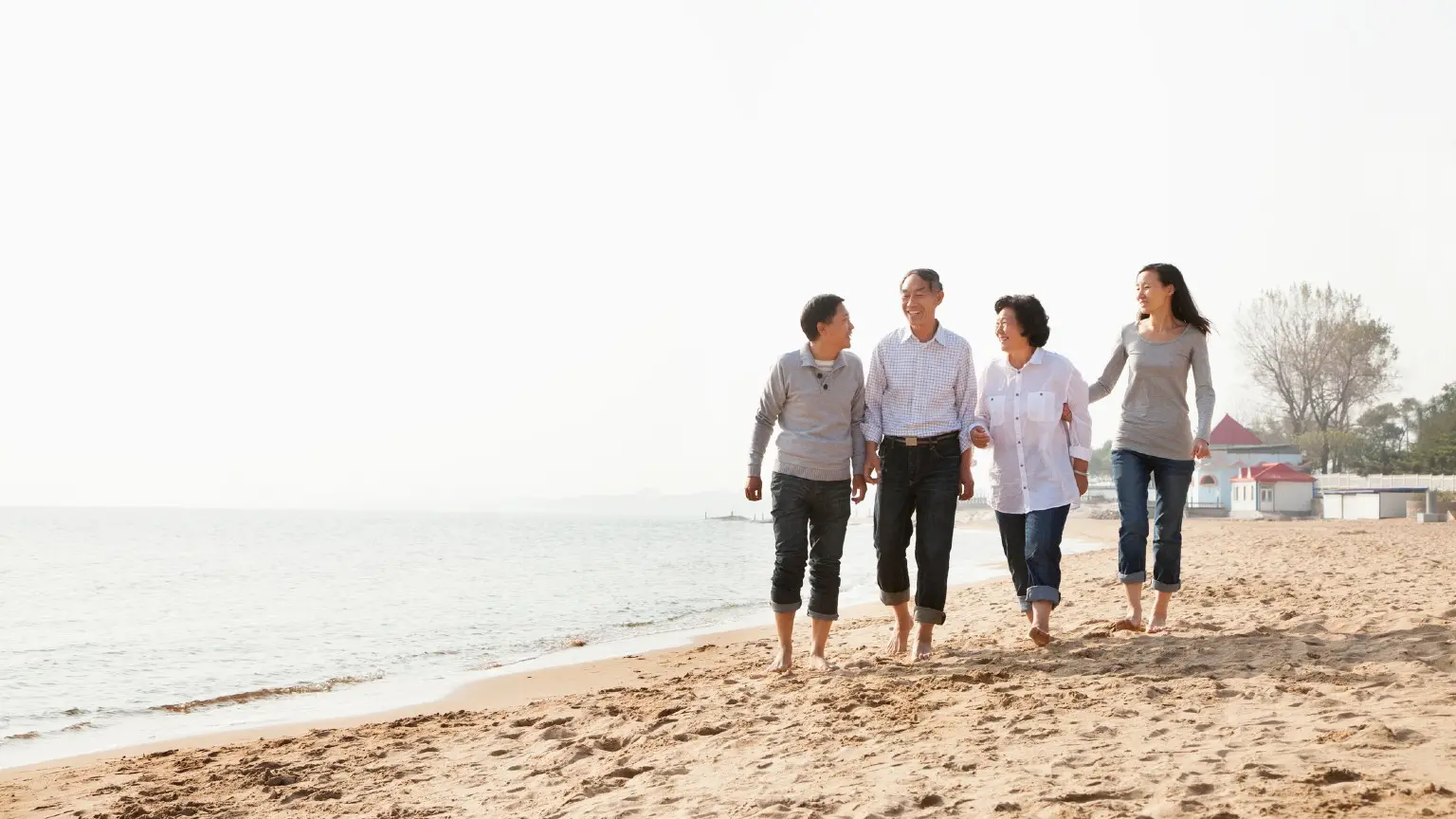 We're reader-supported and may be paid when you visit links to partner sites. We don't compare all products in the market, but we're working on it!
We've been married for almost two years now, but in February, I travelled with my in-laws for the first time ever. Was I scared? Hell, yes.
Not because we don't get along, but because I've travelled with my parents before and I can honestly say, it can be challenging sometimes – especially since different generations tend not to travel in the same way.
But you'll be happy to know that the trip went well, and so if you're facing similar circumstances, here's my advice on how to approach the trip.
Who are a couple of travel makers?
We're Stef and D, a pair of married jet setters. We've visited over 50 countries in total, and are determined to see even more. And all while working full-time and paying off a mortgage. We count our dollars at home and away and are here to share our tips on how you can travel on a budget.
New blog posts every fortnight on Mondays | Follow us: @acoupleoftravelmakers
1. Address itinerary expectations
Everybody wants something different from their holiday. It could be relaxing on the beach, fuelling your adrenaline needs, gorging on top-class cuisine – you get the gist.
Before setting off, establish whether it's expected for you to spend the whole trip together or if it's okay to organise some activities for you and partner alone. That way no one feels left out and yes, your in-laws can get some alone time for themselves as well.
We had some more physically demanding activities booked, which wasn't quite their style, so while we did this, they were happy to do more leisurely activities.
2. Organise time with the in-laws
On that note, this is not to say you should only see them before you hop into bed.
Cross-reference your itinerary with theirs and see if they'd like to join in on any of your activities. Or, organise for certain meals to be shared together.
We shared almost all meals together, unless they coincided with our booked activities.
3. Sort out the money early
Who pays for the flights? Who pays for the accommodation? Food? Is everything split? They're tough questions but it's better to be transparent about them before you wind up doing the cheque dance and someone ends up sour about having to put down too much money for the trip.
Since we invited the in-laws to our trip to celebrate their wedding anniversary (a little belated, but no matter) we decided we'd pay for their flights and accommodation as a present.
During our trip, we each took turns paying for meals and drinks and everyone was happy with this.
4. Sort out the bedrooms early
This really only applies if you're sharing one hotel room. If you've booked separate rooms, then you're sweet – but it also means that you may be on different floors and it'll be harder to coordinate meeting up.
If you're sharing a room, figure out the layout early on and understand that the in-laws will more than likely get the better space. By the better space, I mean the ensuite.
During our trip, we booked a two-bedroom apartment-hotel room. Unfortunately we didn't anticipate that the second bedroom had two single beds, as opposed to one double bed.
Naturally, the in-laws took the master bedroom so my husband and I had to push the two singles together to sleep together.
5. Similar to at home, expect to be their driver
Again, this may depend on your circumstances at home. Your in-laws may love driving and prefer to be the ones behind the wheel on holidays.
Those that don't, or are used to the kids driving them around, will expect that you take to the wheel and worry about the navigating and parking.
Just something to bear in mind or even address prior to your trip if you feel it could be an issue.
6. Don't take anything too personally
You're all trying to have a good holiday and are stuck with each other for the duration of it. So don't try to get off on the wrong foot. Try not to take anything too personally and be flexible with each other's needs where possible.
Do you any advice of your own? Let us know in the comments below!
More guides on Finder