15 travel tips for couples | A couple of travel makers
Because travelling in pairs shouldn't have you paying, or packing, double.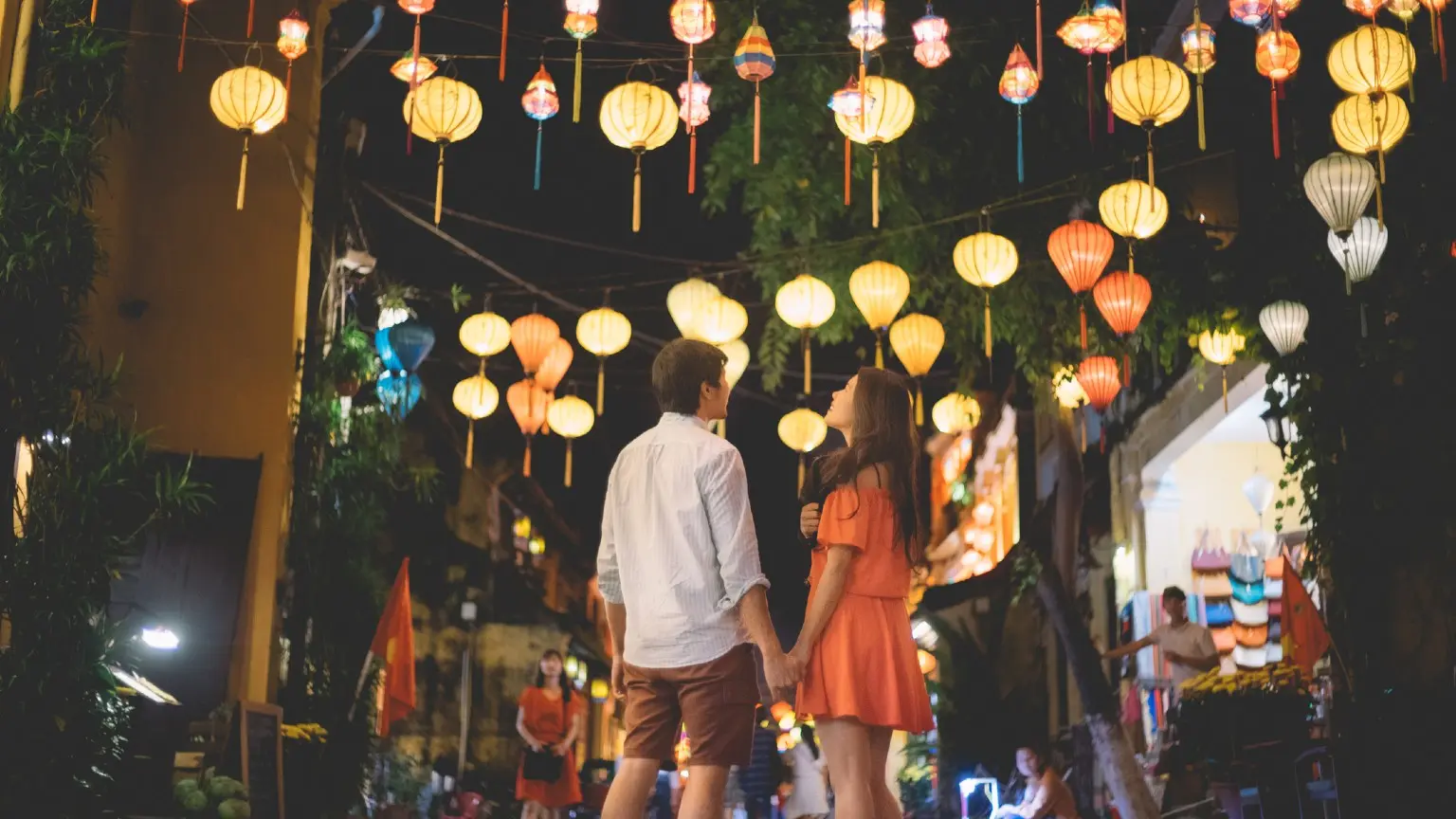 We're reader-supported and may be paid when you visit links to partner sites. We don't compare all products in the market, but we're working on it!
Travelling with your partner can be an exciting learning experience for both your wallet and your comfort levels.
While travelling with another person may mean that you have to make a few compromises (not going to an attraction because the other person wants to do something else, taking public transport when you'd rather take a taxi) there are also plenty of ways that you can maximise your funds, your time and your comfort levels.
Here are our top travel hacks from one happy couple to another.
We're Stef and D, a pair of married jetsetters. Together, we've visited 55 countries and we're determined to see even more – all while working full time and paying off our mortgage. We count our dollars at home and while away and we're here to share our tips on how you can travel on a budget.
New blog posts every fortnight on Mondays here. Follow us: @acoupleoftravelmakers
Booking flights
1. Look out for companion fares
Solo travellers may scoff at these but couples can revel in them. In essence, they're discounted fares for bookings for 2+ people. This means you can bring the kids along (if you have them) or tack on friends and family as well and save.
Airlines that often boast companion fares are Qantas, Qatar and Fiji Airways.
2. Book the aisle and window seat
Want to have a whole row in the plane to yourself? When choosing seats, nominate an aisle and a window seat. Most people will avoid sitting in the middle seat if they can help it so you may find yourself singing.
And while this may not work out so well on fuller flights, if you do find yourself with a stranger between you, one of you can always offer to swap with them. It's basically win-win.
3. Book using a points-earning credit card
During the wanderlust stage, consider signing up for a rewards-earning credit card with bonus points. Often, to access these bonus points you'll need to spend a minimum amount within a set period of time (usually 2-3 months). By booking everything for the two of you on your new card, you'll likely hit this minimum in no time.
We did this when booking our trip to the USA and earned 90,000 bonus Qantas Points from it.
4. On another note… keep an eye on those payment fees
Depending on the site you book through, you could be slammed with a hefty payment fee on the final page. These are often attached to credit card payments and are based on a percentage of your total fare. So if that number is high, as it will be when booking multiple seats, this could be the difference between booking with one site and another.
I once found a flight that looked cheap only to have $40 added on at the end. Needless to say, I didn't book my tickets through them.
5. Pool your points together
If you have two separate frequent flyer accounts (our hands are up), pool your points together to book your next trip for next to nix.
This is super easy to do via a family transfer (the transfer is almost automatic) and you'll still earn all your rightful points and status credits, no matter who's booked the trip.

Booking hotels
6. Put the twins together
Twin beds that is. If the kings and queens have sold out, or if your cheapest option is a twin and you're unwilling to pay for the next tier up, don't despair. You can often push the two together to create a double bed.
We've done this a handful of times when our room options were thin and it's been fine. Be careful, though – there may be a little gap (read, sinkhole) in the middle.
Booking car hire
7. Rent with a company that waives the additional driver fee for partners
Not all car rental companies are made equal, and for road-tripping couples who wish to share the load, a handful of companies won't charge extra if your additional driver is your spouse.
Companies that apply this policy are Avis and Hertz.
8. If you're driving long distances, get into a sleeping system
When your partner is driving, it can be super tempting to want to stay awake to keep them company and to soak up the view. But when you need to get somewhere in a set amount of time, take the driving in turns and make sure the passenger gets some sleep.
Travel insurance
9. Book couple's travel insurance
Like healthcare, you can book travel insurance for two under one policy. This is often cheaper than booking separate policies and includes all the same benefits.
Depending on the policy, you may need to meet some requirements. This includes travelling on the same itinerary, having the same home address and being in a partner relationship.
Some insurers that offer the biggest savings for couples include Budget Direct, Online Travel Insurance and WorldCare.
Packing
10. Pack one suitcase instead of two
Short trip? Flying budget? Whatever the case (pun intended) may be, bulking all your personals into one bag can cut the costs of checked luggage. We did this on our month-long trip to the USA where every internal flight we took charged US$30 per checked piece. With the conversion rate thrown in, that was an extra AUD$45 per bag per flight.
And we took a lot of flights.
The other bonus to packing one suitcase is that there will be times when you don't have to bear the load. Because isn't it nice when someone else is dragging the suitcase while you walk around light as a feather?
11. Bring a backpack to share
To further minimise your luggage, bring one carry-on-sized backpack to store your shared personal items on the plane. This can include your camera, power bank, Kindle and a spare pair of clothing each on the off-chance that your luggage gets lost.
Keep other personal items, such as your wallet and phone, on yourself, though. It's better to have these stored separately in case the bag is lost or stolen.
12. Also, share the toiletries
Being flexible has its merits and if you're not wedded to your toiletry brands, sharing them saves space and weight. Think shampoos, sunscreen, body wash – the lot.
13. Minimise the electronics
Outside of your personal phones, do you really need to lug around two cameras, multiple charging cables and multiple power banks? That's right, you don't. Especially as all of the above are hella heavy.
We often bring our phones, one camera, a universal converter, two charging cables and a good power bank with the ability to juice our phones up to four times.
Tech
14. Share the data
Feeling the pinch of the cost to stay connected while on holiday? If the price to run two SIMs is too high, you can buy one and let the other person hotspot off it.
Mind, this might not work for some, especially if you're planning to part ways for certain sections of the trip.
While we've never done this exactly, we have bought separate data plans and seen one bust a couple of days before the trip ended. At that point, the hotspot went on and we both stayed connected until the very end.
While travelling
15. Share meals
Do you often find yourself with extra food on your plate? Smaller eaters can save a bundle by sharing a large meal between them.
Personally, we've gotten into a system of ordering a main and either an appetiser or dessert between the two of us and it almost always works out perfectly.
More guides on Finder