Travel Credit Cards
Travel Credit Cards let you make transactions overseas and offer various travel perks including no currency conversion fees and complimentary travel insurance. Compare your options today.
We're committed to our readers and editorial independence. We don't compare all products in the market and may receive compensation when we refer you to our partners, but this does not influence our opinions or reviews. Learn more about Finder.
Whether you're a regular traveler or planning a rare getaway, choosing the right way to take money abroad can seem like a daunting task. Travel credit cards allow you to access the daily exchange rate, which may be higher than preloading currency onto a prepaid travel card, giving you more value for your money.
This guide compares travel credit cards and explains the potential benefits of using one overseas on your next holiday.
Compare Travel Credit Cards
Bankwest Credit Card Offer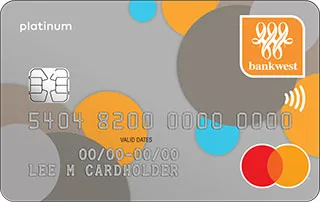 Bankwest Zero Platinum Mastercard
$0

annual fee


0%

foreign transaction fees

Eligibility criteria, terms and conditions, fees and charges apply
Bankwest Credit Card Offer
Save with a $0 annual fee, 0% foreign transaction fees and a balance transfer offer. Plus, complimentary overseas travel insurance.
Ongoing $0 annual fee
17.99% p.a. purchase rate | 21.99% p.a. cash advance rate
0% foreign transaction fees online and overseas
2.99% on balance transfers for 9 months, reverts to 17.99% p.a.
Compare different types of travel credit cards
---
Credit cards for travel
How it works: Credit cards provide more liquidity and access to cash overseas for peace of mind. Credit cards also allow you to access the exchange rate of the day, which may be higher than the rate you could have secured beforehand with prepaid travel cards.
How a credit card can suit your travel money needs.
Receive the exchange rate on the day. Not being able to lock in the exchange rate can work to your advantage. If your domestic currency appreciates against the destination's currency when you are travelling, you can exchange your money for a better rate.
Travel now, pay later. Credit cards can provide up to 55 days interest-free on purchases and 0% purchase offers. These features provide extra funds and flexibility for your travel money needs.
Rewards and frequent flyer points. Earn points with rewards programs and frequent flyer programs while you travel.
Things to note when using credit cards for travel.
No backup cards. Credit cards only provide additional cards instead of backup cards. As a result if your credit card is lost overseas it may take 1-2 weeks for a new card to be sent to your whereabouts.
Frequent Flyer and Rewards Credit Cards
Frequent flyer and rewards credit cards are designed with the traveller in mind and can enhance your next travel experience. This type of card lets you look forward to frequent flyer program benefits, airport lounge passes, complimentary travel insurance and bonus points offers so you can upgrade your flights and redeem for rewards.
Purchase Credit Cards
Interest free purchase credit cards provide you with an interest-free period upon account activation, allowing you to make purchases now and repay later. This type of credit card can provide you with extra spending power for your holiday. After the purchase promotion has ended the revert purchase interest rate will take effect.
No annual fee credit cards
These cards are pretty self-explanatory, and tend to also be described as no-frills cards or everyday cards. No annual fee cards do not charge the cardholder an annual account or card holding fee. They also come without 'bells and whistles' and will tend not to have features which are useful for travel.
Typically, no annual fee credit cards will charge for currency conversion and will not entitle the user to rewards or come with travellers freebies. On the other hand, if you are only taking your credit card as an emergency card, don't plan to use it frequently, or think that you won't benefit from rewards, not having to pay a high annual fee could be enough incentive to take this type of credit card with you on holiday.
Benefits.
No annual fee. Pay nothing to keep this card in your wallet.
Interest free days. No annual fee credit cards also come with up to a number of interest free days if you pay your account in full each month. This means you can make interest free purchases between statement periods during your holiday. Some no annual fee credit cards also feature a low ongoing purchase rate of interest or purchase rate promotion when the account in opened.
Considerations.
If you are planning a trip away and will be transacting overseas, make sure you are aware of the charges for international transactions on your no annual fee card. Because these cards are 'no frills', often they don't offer features or entitle the cardholder to benefits that are useful abroad.
Gold, Platinum and Black credit cards
On the other side of the spectrum to 'no annual fee' credit cards are gold, platinum and black credit cards. These types of cards offer the holder a range of premium benefits including large bonus points offers, higher rewards points earnings per $1 spent, free flights and complimentary travel insurance in exchange for a higher annual fee.
Ultimately, choosing the right credit card for travel means understanding your money personality and choosing a card that suits your budget, your lifestyle, your travel plans, and your spending style. Compare the features available and ask yourself how the card you are looking at would benefit you.
---
Frequently asked questions about travel credit cards
Q. What is a currency conversion fee?
A currency conversion fee (sometimes called a foreign or international transaction fee) is a fee that is normally charged by your bank when you spend money in a foreign currency. Every time you make a transaction in a foreign country with your Australian-issued credit card, the amount you spend needs to be converted to the local currency in order for the payment to be processed. Banks charge a fee for this, usually 2 or 3 percent, every single time you transact.
Over time, this charge can add up, especially if you are using your credit card as your main source of spending money and make frequent payments for things like hotels, restaurants and buying train tickets.
Credit cards that do not charge a fee for currency conversion are very popular with travellers. Bare in mind that while some cards will advertise 'no currency conversion fee' as their main selling-point, this feature may also be available on other cards.
Back to top
More guides on Finder