Top 15 Travel Insurance Traps
Tackle the hidden clauses of your travel insurance fine print: 15 nasty traps you must avoid
We're reader-supported and may be paid when you visit links to partner sites. We don't compare all products in the market, but we're working on it!
Important:
Travel insurance rules continue to change as a result of the coronavirus pandemic. We're working hard to keep up and make sure our guides are up to date, however some information may not be accurate during the pandemic. It's even more important to double-check all details that matter to you before taking out cover. Please know that some policies may not be available through Finder at this time.
Here are some helpful tips:
If you're buying a policy today, it's unlikely that you'll be covered for any coronavirus-related claims
If your travel plans go against government advice, your policy will most likely be voided and you won't be covered
If you've take out a travel insurance policy before, there's a chance you've voided your cover without even knowing. You may of
drank excessively
on a wine tour before horse riding in Argentina or even rode a motorcycle in Thailand
without an Australian drivers licence
. Unknowingly, you would have excluded yourself from cover.
Between 2015 and 2016, over 31,000 Aussie travellers had their travel insurance claim rejected. That represents 11% of the travel insurance claims lodged, up 9.6% from the previous year.
We've put together a list of the most common things people miss in the fine print of their travel insurance policy so that you don't.
1. Skipping over the exclusions for an activity that's covered in your policy
This is one of the biggest mistakes people make when taking on adventure activities
The following three examples illustrate why you should read your product disclosure statement (PDS) carefully before buying cover:
Activity

Forgotten fine print exclusions

Scuba diving cover
Read guide
Scuba diving insurance will exclude cover for:

Diving professionally
Search and rescue expenses

Your own and rental dive equipment while it is in use

Snow cover
Read guide
Cover for skiing and snow sports is available from a range of insurers, but certain exclusions usually apply, including:

No bob-sleighing, snow rafting, parapenting or skijoring
No skiing outside of the recreational ski season
No skiing out of bounds (off-piste, cross country or backcountry skiing) unless specified by the policy.

Motorcycle cover
Read guide
Most people are aware that motorcycle cover is only provided if you have a licence and wear a helmet, but many don't realise that other conditions can include:

No cover for racing, riding under the influence or behaving recklessly
No liability cover for third-party injuries or property damage
No cover for theft or criminal damage of the motorcycle
No cover for motorcycles over a specified engine volume

Trekking, rambling and hiking
These activities are covered by various insurers but with different conditions attached, including:

No rock climbing using ropes or climbing equipment
No hiking past a certain altitude (e.g. 3,000 metres but not more than 5,000 metres)
No hiking without a licensed commercial operator on established or mapped routes
Best way to avoid this trap?
Follow the conditions required by your insurer for the activity.
---
2. Failing to understand that excess is charged per claim
Most people understand excess as the amount you must pay when you make a claim. Many don't realise that insurers often charge excesses by the claim rather than by the area of cover.
If you make a claim for stolen belongings, you have to pay an excess on each item you claim for (one for luggage, one for travel documents, one for money). This can end up costing you a lot more than you think, so it's important to read your policy before purchasing.
Most policies will actually let you pay a small fee to remove the excess altogether. This is commonly known as an excess eliminator.
---
3. Not disclosing pre-existing medical conditions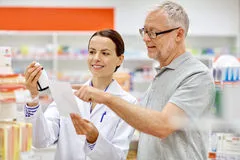 A medical condition or symptoms of a condition that you are aware of
A medical condition for which you are having or have had treatment in the past
A medical condition you are controlling with prescribed medication
A medical condition you previously had surgery for
Some of the most common reasons for travel insurance claims being knocked back include those who are not covered for pre-existing conditions.
Unfortunately, many people assume that a doctors certificate approving travel for the medical conditions means they don't have disclose their condition to their travel insurer. If the pre-existing medical condition is not automatically covered, insurers will refuse to pay a claim for an injury or illness related to a pre-existing medical condition you didn't mention in your application.
Best way to avoid this trap?
Disclose any pre-existing medical conditions with your insurer. If necessary, pay an extra premium for conditions not automatically included.
---
4. Assuming you're still covered after a few too many drinks
You don't have to be a 19-year-old and gallivanting around the Greek Islands to be guilty of this one.
It can be natural to let your hair down while on holiday and indulge in one too many drinks. Insurers will usually cover you if you have an accident after a drink or two, but you won't be covered if you go too far and have an accident while you're intoxicated.
Best way to avoid this trap?
Drink with caution and avoid any activities where you may put yourself at risk after a few drinks. Read more.
---
5. Not understanding the acceptable reasons for cancellation
Cancellation cover normally only includes cancellations arising from:
Severe weather or airline industrial action
An accident en route to the terminal
Natural disasters, hijacking, riots or civil unrest (that occur after you have purchased your policy)
Illness, injury or death to you or a close relative.
A misconception is that cancellation cover will reimburse you if you change or cancel your holiday for any reason.
Unfortunately, simply changing your mind or missing your flight because you slept in aren't acceptable reasons and won't be covered by most insurers.
The following example from a typical PDS sums it up:
We will not pay if;

a: you were aware of any reason before cover commenced that may have caused your journey to be cancelled or
b: you or your travelling companion change your plans.
Best way to avoid this trap?
Read your policy and know exactly when you will be covered for cancellations.
---
6. Travelling to a country under an official government travel warning
Failing to heed those warnings can void your travel insurance.
Travel warnings are issued by the Australian Government via its Smartraveller website to keep Australians informed of possible risks in certain parts of the world.
If an incident occurs while you are in a country where there is political unrest, war or an unfolding natural disaster, your insurer may refuse to honour your claim because the risk was not unforeseen. The only way you would be covered is if the status in that country were to change after you bought your policy, forcing you to cancel your trip.
---
7. Assuming domestic travel insurance for cruise trips covers you for medical expenses out at sea
Travellers often assume they will be covered for medical losses on an Australian cruise ship by their domestic travel insurance.
You are only covered by domestic travel insurance if the cruise ship has a Medicare-registered doctor onboard (this is not a requirement). One of the biggest risks on any cruise is getting sick and having to be airlifted to hospital, which will not be covered by a domestic policy.
Best way to avoid this trap?
Make sure you have an international travel insurance policy that covers cruising , even for domestic journeys.
---
8. Working labour-intensive jobs overseas
Backpackers often assume they can work while overseas and still be covered by their travel insurance.
This is not necessarily the case. You are usually only covered if the work you are doing is not high in risk or labour-intensive. It's worth checking with your insurer to see if you will be covered for injuries sustained.
Best way to avoid this trap?
Find out whether or not you will actually be covered and if necessary, ask your employer if they will provide any cover.
---
9. Making a claim for items left unattended
Insurers see this one all the time.
You may be shocked to learn that travel insurance only covers stolen items if they were:
Under your supervision
In a locked room or hotel safe
Out of sight (such as in the boot of a locked car, but some policies will exclude this)
Best way to avoid this trap?
Take care with your valuables and keep them secure at all times. Try to find accommodation with adequate security in place for guests. Learn more
---
10. Not getting an official report within 24 hours for stolen and lost items
If no police report is filed within 24 hours your claim may be rejected.
Insurers see dodgy claims for lost and stolen items all the time. To pay your claim, they need adequate proof of the event that resulted in the loss.
Best way to avoid this trap?
Get official documents like police reports within 24 hours or the time period required by your policy. Learn more
---
11. Not realising you are only covered up to 48 hours for stopovers
Many people assume that stopovers will be automatically covered.
In reality, you're only covered for stopovers for 48 hours.
Best way to avoid this trap?
To be covered for longer than 48 hours, you must have the stop over location nominated in your policy.
---
12. Falling back on your credit card travel insurance without checking the terms

Know what cover your credit card actually provides:
Medical cover is often excluded for travellers over 75

Individual trips can usually be no longer than 90 days in length (shorter for some cards)
Excess is usually high, with no option to remove it (as much as $500 on some cards)
Cover is only activated after a certain spend towards the trip is made on the card
Cover is not provided for domestic trips
There is usually a reduced level of cover than that offered by standalone policies
While the complimentary travel insurance offered on credit cards may be sufficient for some travellers, this will not be the case for all.
Best way to avoid this trap?
Assess the pros and cons of relying on credit card travel insurance, and understand the limitations.
---
13. Not taking advantage of travel insurance perks
A common mistake travellers make is failing to take advantage of these perks:
Free cover for children. Most insurers allow dependent children to be covered for free and yet many people fail to declare them on their policy.
Car rental excess. Another blunder is purchasing excess cover through the car hire company despite being covered under your travel insurance policy. Most car hire companies charge between $20 and $30 a day, while domestic travel insurance that includes cover for car hire excess is around $35 for five days.
Best way to avoid this trap?
1) Buy one policy for your family. 2) Add car rental excess cover if you know will be renting a car.
---
14. Buying a policy at the last second
Many people wait until the last second to buy their travel insurance, not realising they won't be covered for the cost of cancellations or amended travel plans that arise before they leave.
Buying your travel insurance at the same time as booking your trip ensures you are covered if you have to cancel flights, accommodation or tours for reasons outside of your control. Plus, you'll only pay for the travel dates that you have selected and not the days before departure.
Best way to avoid this trap?
Look for a travel insurance policy as soon you have booked your trip.
---
15. Buying travel insurance through a travel agent
Many people still purchase travel insurance through their travel agent at the time of booking their holiday without comparing their options.
Travel agents often work on commissions, which can sometimes be passed on as costs to you.
Best way to avoid this trap?
Compare travel insurance from a range of sources to help you find adequate, affordable cover.
---
Compare policies and get covered with travel insurance
Type or Select your destination(s)
Popular Destinations
Americas
Asia
Europe
Pacific
Africa
Can't find your destination? Just type it in the box above.
Picture: Shutterstock
More guides on Finder