Travel credit cards for millennials
From frequent flyer perks to complimentary insurance and savings on fees, here's what to look for when you want to take a credit card on your overseas adventures.
We're reader-supported and may be paid when you visit links to partner sites. We don't compare all products in the market, but we're working on it!
Credit cards give you some extra flexibility when you're travelling by allowing you to pay off what you spend over time. They can also be handy if you're staying in hotels that require a credit card or security deposit as it means you don't have to set aside cash during your stay.
While you can actually take any credit card overseas with you, here you'll find cards that offer the most useful features for travel, including those with no foreign transaction fees, complimentary insurance, rewards and other perks. You can also check out tips on what to think about before you apply so that you can get value from your card, wherever you go.
What are the best travel credit cards for young people?
Looking for the best credit card?
There's no single credit card that's best for everyone as all our needs are different - and what's best for you might not be best for someone else. Keep in mind that we don't compare every product in the market, but we hope that our tools and information will allow you to compare your options and find the best credit card for you.
When you're looking for the "best" credit card, there are different factors to consider based on your individual circumstances. For young people, looking at entry-level cards or those with moderate minimum income requirements will help improve your chances of approval if you don't have much credit history.
Cost is another big factor, so a card with 0% international transaction fees is ideal for travel because it could save you around 2-3% per transaction when compared to other credit and debit cards. Low or no annual fees, competitive interest rates and even complimentary insurance can also help you save, while extras like travel insurance, flight or travel credit and airport lounge passes are nice perks if you can get them. Based on these features, we've picked five of the best credit cards to look at before your next trip.
1. Latitude 28° Global Platinum Mastercard: $0 overseas fees and $0 annual fee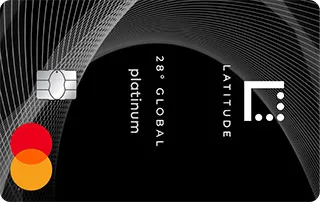 This card charges a $0 annual fee for life and no foreign transaction fees, giving you two ways to save on upfront costs when you use it. It also offers free Wi-Fi around the world through Boingo and Mastercard perks that could help you save on hotel bookings or other activities.
While the Latitude 28° Global Platinum Mastercard doesn't charge a fee for international ATM withdrawals, you will still have to pay cash advance fees and charges if you use it to get money out overseas. You could also pay a lot of interest if you carry a balance on this card as the purchase rate is 21.99% But if you pay off your card by the due date on each statement you can get up to 55 days interest-free on purchases.
Who is this card suited to? This card is ideal if you want to save on upfront fees and plan to pay it off as you go.
Does it have a minimum income requirement? No, there is no minimum income requirement listed for this card.
2. American Express Explorer: $400 travel credit and rewards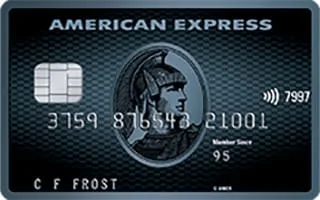 Designed to give you more benefits when you travel, this credit card comes with a yearly $400 travel credit you can use through American Express Travel. This benefit alone could balance out the card's annual fee of $395 p.a., which is on the higher end of the scale.
Beyond the travel credit, this card offers complimentary overseas travel insurance, two complimentary American Express lounge passes you can use at Sydney International (Kingsford Smith) or Melbourne International airport, 2 Membership Rewards Gateway points per $1 spent on most purchases (uncapped), the option to transfer your points to a wide range of frequent flyer partners and hotel perks through Hotels Collection.
Who is this card suited to? If you want travel perks that definitely balance out a credit card's annual fee, the American Express Explorer could be just the ticket.
Does it have a minimum income requirement? Yes, you need to have a yearly pre-tax income of at least $65,000 to apply for this card.
3. Qantas Premier Everyday credit card: Frequent flyer points and insurance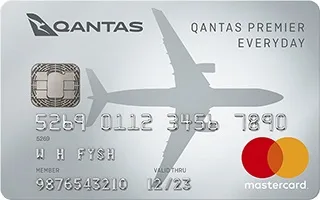 As far as frequent flyer credit cards go, this is a lower-cost option thanks to its ongoing $49 annual fee. This also makes it one of the more affordable credit cards that offer complimentary overseas travel insurance.
While it offers up to 0.75 Qantas Points per $1 spent on most purchases, you can collect an additional Qantas Point per $1 if you use it to pay for eligible bookings made with Qantas when you're in Australia. You'll also get 1 point per $1 spent overseas, although these purchases will attract a 3% international transaction fee. This card has a 19.99% p.a. purchase rate, which you can avoid by paying off the total listed on your statement by the due date.
Who is this card suited to? This card is a good one to look at if you're a Qantas Frequent Flyer and want to earn more points without paying a high annual fee.
Does it have a minimum income requirement? Yes, you can only apply for this card if you earn $35,000 or more each year.
4. Bendigo Bank Low Rate First Credit Card: Low ongoing costs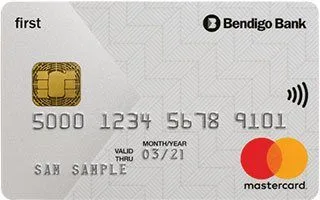 While the Bendigo Bank Low Rate First Credit Card doesn't offer specific travel features, it is designed especially for people aged 18 to 25. Unlike some other entry-level cards, it offers a low purchase rate of 11.99% p.a. and a low annual fee of $29 p.a., making it a good option if you want a card for emergencies or to get a bit of extra wiggle room when you're paying off travel spending.
It also offers up to 55 days interest-free each statement period and – because of the unique way Bendigo Bank calculates interest – you can benefit from the interest-free period even if you don't pay off all your balance. This is different to most cards, which won't offer interest-free days unless you pay off the full amount due on each statement. It does, however, have an international transaction fee of 3% that you'd need to keep in mind when using it overseas or online with international retailers.
Who is this card suited to? If you're just looking for a no-frills, basic all-rounder, this credit card could fit the bill.
Does it have a minimum income requirement? No, there is no minimum income requirement listed for this card.
5. Virgin Australia Velocity Flyer: Flight voucher and frequent flyer points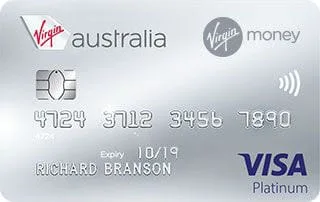 This card offers you a $129 Virgin Australia gift voucher each year, which covers the $129 annual fee. All you have to do is make a retail purchase 2 months before you request the voucher. Then you can put it towards your Virgin Australia flights or selected holiday packages. You'll also earn Velocity Points per $1 spent on eligible purchases and get complimentary transit accident insurance that helps cover the cost of any accidents that happen when you're travelling on a plane, train or other eligible commercial vehicle.
With the annual fee offset by the flight voucher, it's the other potential costs on this card you'll need to consider. It charges a 3.3% fee on foreign transactions, so using it overseas could add up. If you want a card to book travel ahead of time, though, the current offer of 0% p.a. on purchases for 12 months could give you a way to pay no interest on upcoming holidays. After that, a standard purchase rate of 20.74% p.a. applies to purchases unless you pay off your full balance by the due date on each statement.
Who is this card suited to? If you want to use a credit card for travel bookings (as well as when you're overseas), you can get extra value from the flight voucher and Velocity Points per $1 spent on this card.
Does it have a minimum income requirement? Yes, your annual income must be $35,000 or more if you want to get this card.
What should I think about before getting a credit card for travel?
As well as travel-focused features, make sure you think about the following factors so that you can decide if a credit card fits your travel plans.
Other ways to save on fees. If you've saved up for your trip, pre-loading money on a travel card could help you avoid foreign transaction fees without the risk of interest charges you'd face with a credit card. There are also some everyday debit cards that offer 0% international transaction fees.
Accessing cash overseas. Even though many places around the world accept cards, there could still be times when paying with cash is the easiest (or the only) option. Using a credit card to withdraw cash from an ATM is known as a cash advance transaction, which will always attract a cash advance fee and cash advance interest charges from the time of the transaction. With interest rates for cash advances typically much higher than purchase rates, it's better to buy cash before you leave or have a debit card with you to avoid these costs.
Minimum payments. When you have a credit card, you'll need to pay at least the minimum amount listed by the due date on every statement. This usually means paying around 2-3% of what you owe each month. If you're taking a long trip, make sure you set a reminder to transfer your payment before the due date, or set up automatic payments from your bank account.
Contactless and mobile payment options. Most credit cards in Australia now offer tap-and-go payments, as well as support for mobile payment apps such as Apple Pay and Google Pay. But if you plan on using your device to pay, double-check that the card you want is compatible before you apply.
Interest charges. Many credit cards with useful travel features have interest rates around 19-21% p.a. If you don't pay off what's owed on the card each month, the interest charges could cost you hundreds of dollars each year – especially if you only pay the minimum amount required.
Application requirements. All credit cards have different eligibility requirements, which include being at least 18 years old and a permanent resident or citizen of Australia. Some cards also list minimum income requirements, which can be useful if it's your first time applying. Each application is different, though, so check these details before you apply to improve your chances of getting approved.
Use this calculator to work out your repayments
With debit cards and travel cards offering similar features, not every young person will want or need a credit card when going overseas. But if you do want one, these five cards give you a starting point for comparing your options.
Compare more credit cards with 0% foreign transaction fees
*The credit card offers on this page are chosen from a range of credit cards available to us and are not representative of all the products available in the market. The use of the terms "best" and "top" are not product ratings and are
subject to our disclaimer
. There is no perfect order or perfect ranking system for the products we list on our Site, so we provide you with the functionality to self-select, re-order and compare products. The initial display order is influenced by a range of factors including conversion rates, product costs and commercial arrangements, so please don't interpret the listing order as an endorsement or recommendation from us. We're happy to provide you with the tools you need to make better decisions, but we'd like you to make your own decisions and compare and assess products based on your own preferences, circumstances and needs.
Picture: Shutterstock
Back to top
More guides on Finder