Bella and Charlie are the most popular pet names in Australia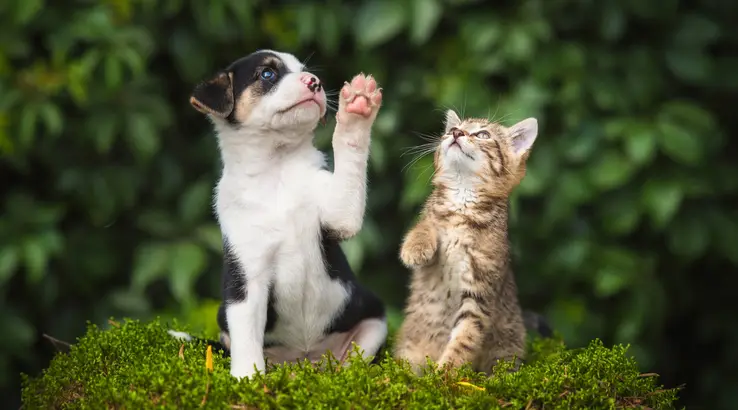 Traditional pet names are taking a back seat to fictional characters.
When looking for that perfect pet name, it appears that Aussies are turning to their favourite fictional universes for inspiration.
Pet Insurance Australia has just released a list of Australia's most popular pet names, pulled from the records of 150,000 pets that were newly insured in 2018. The list includes the top 10 names for male cats, female cats, male dogs and female dogs.
"This is a great time of year to celebrate our fantastic pet names. It's always a crowd favourite to see who made the top 10 list this year," Pet Insurance Australia spokesperson Nadia Crighton said in a statement.
The top name for male cats and dogs is Charlie, whereas the name Bella takes top spot for female dogs and second spot for female cats behind the name Luna.
Charlie and Bella are the father/daughter duo in the fictional series Twilight, the wildly successful teen vampire saga. Luna is the name of a character in Harry Potter.
Traditional pet names are not completely obsolete, with names like Max, Oscar and Milo among the top 10 male names for both cats and dogs. Molly, Lola and Coco are all among the top 10 female names for both cats and dogs.
There are a few unusual names that Pet Insurance Australia hadn't seen in years prior and these may indicate what trends are coming down the pike. That is if you can glean anything from names like Arschr, Babushka and Porkchop.
If you're at the pet-naming stage, chances are your pet is a young 'un. This is the best time to get pet insurance because after they reach a certain age or develop pre-existing conditions, your choices of cover will be limited.
Here is the full list of top 10 pet names for dogs and cats:
Picture: Shutterstock