Top ten New Year's resolutions
Whether your New Year's resolution is to read more books or to spend less time on Facebook, willpower is the key to keeping it.
We're reader-supported and may be paid when you visit links to partner sites. We don't compare all products in the market, but we're working on it!
The New Year is when you think about the past and more importantly, reflect on how you can improve yourself for the upcoming year. It's the time to reflect on the changes you need to make and commit yourself to seeing it through – it's time to make a New Year's Resolution!
Self improvement, or at least the desire for it, is a goal shared by all Australians, which is why so many of us make a New Year's Resolution in the first place. Unfortunately only a fraction of us keep to our resolutions, with experts estimating only about 8% commit to the very end. The secret to achieving your resolution is actually the resolution itself.
Top ten New Year's resolutions and how to start them
Have you ever wondered what everyone else was committing to for the New Year? Have a look at our top 10 and see if yours made the cut. To help you get the ball rolling, we've included some easy ways to help get you started.
1. Improve your fitness
We all know that regular exercise has more health benefits than anything else out there. Studies have shown that improving your fitness also improves your mood, mentality and reduces the risk of some cancers, not to mention it keeps you in shape. It's easier than ever to find the perfect fitness program, many of which don't require any gym memberships and minimal equipment.
Where should you start?
---
2. Eat better
There's more than just working out required to get the body you want. It's all about the combination of eating better and keeping up your fitness. Cutting junky snacks and adding in more wholesome, farm-fresh foods are a great place to start.
Where should you start?
Changing Habits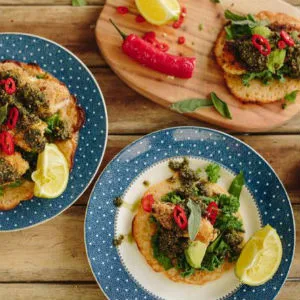 Bulk Whole Foods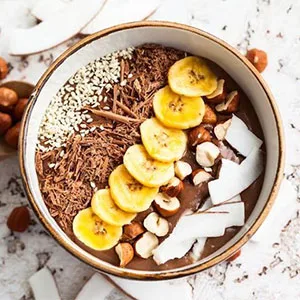 Aussie Farmers Direct

---
3. Quit smoking
If this is the year you kick out your smoking habit, there are plenty of over the counter nicotine replacement therapies. Even if you've tried to quit before and failed, there's no harm in trying again. You could also try an electronic cigarette to help your nicotine cravings.
Where should you start?
---
4. Quit drinking
Like trying to quit smoking, many heavy drinkers fail to quit cold turkey. However, unlike smoking there are no alcohol substitutes available over the counter. If you have decided that you'd like to quit drinking this year there is a lot of help and support available. Groups such as Alcoholics Anonymous offers regular meetings and there are a lot of clinics out there to help.
Where should you start?
---
5. Learn something new
Have you promised yourself that you'll learn something new this year? Maybe you're looking to take up a new hobby or learn a new language for upcoming travels. With the power of the internet, it's now possible to be certified in a range of courses.
Where should you start?
---
6. Travel more
Did you know Australians are some of the world's worst at taking all their annual leave days? We leave an average of five days unused each year. Just think about what you can do with that – visit beautiful places, experience different cultures, discover a new cuisine. Make 2018 the year you'll finally see the world, or explore your own backyard.
Where should you start?
---
7. Volunteer
Helping others in need is a great and selfless New Year's Resolution. Whether you'd like to head overseas to volunteer, help disadvantaged kids in your local area or something else, there are a lot of organisations out there that can make it happen, according to your schedule. If you don't have a lot of time, you can still donate to a charity whether it be old furniture or monetary donations.
Where should I start?
---
8. Meet someone
Being single is so 2017. Make 2018 the year you meet that special someone. You don't have to be the kind of person who can just start chatting up someone you find cute in a cafe, or that beauty by the bar. There are plenty of online options to help you find a partner. Many of them help break the ice by offering personality tests to show you who you'd be most compatible.
Where should I start?
---
9. Sleep more
Tired of being tired? There are more benefits to getting a good night's sleep than just feeling more refreshed. A proper snooze can do all kinds of things, including keeping your metabolism going strong, help you concentrate better, and make you less likely to get sick.
Where should I start?
---
10. Get out of debt
The average debt per credit card holder in Australia is $4,461.33, which translates to $800 in interest per year if their interest rate is between 15% to 20%. This is why this is also a popular resolution. Getting out of debt is a great way to get a handle over your finances and increases your borrowing power.
Compare balance transfer credit cards
Here's what your New Year's Resolution should be:
Simple. A lot of people use it an excuse to make a massive list of things to do, such as extreme makeovers, or a huge step in their career. While it is a nice aspiration, there are too many existing priorities in your life to ignore just so you can achieve your New Year's resolution. Keep it simple and single.
Tangible. The key to making your New Year's resolution tangible is to make it quantitative and specific. Instead of just saying 'I want to lose weight' specify the amount of weight you'd like to lose, such as five kilos every six months. When you reflect back, you can exactly determine if you've reached your goal or not.
Shareable. Share your goals with your friends and family as it gives you some element of accountability and your friends and family can then support you. Sharing it on social media is also extra motivation for you to work towards your New Year's Resolution.
More guides on Finder