There is a new Too Faced mask that is literally made of gold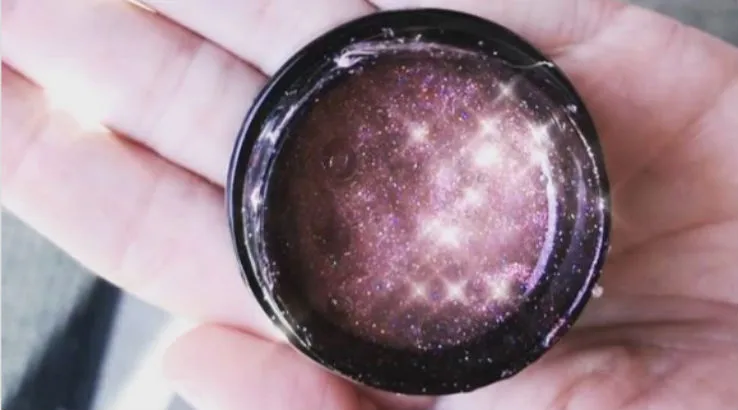 Too Faced just revealed their new mask and it has unicorn and glitter vibes galore.
Too Faced co-founder Jerrod Blandino just gave us a sneak peek into their new face mask that we didn't even know we needed until now. If you thought the "Better Than Sex" mascara was as risqué as the names would get from Too Faced, you're wrong. Not afraid to name the products with a cheeky little twist, the new mask is called "Glow Job". No, I'm not kidding.
If the name didn't spark your interest already, then just wait till you see this baby. If you got excited about the Too Faced Unicorn Survival Kit, then this will send you over the makeup obsessed edge. The new "Glow Job" mask looks like a unicorn, a fairy and a mermaid all rolled into one. Not only does it depict a delicious bubblegum pink-toned mask, but it also has flecks of blue, silver and REAL sparkling gold. The "revolutionary radiance-boosting peel-off glitter mask" is supercharged to create glowing skin with the use of supercharged brightening ingredients.
It's safe to say this mystical creation has us completely shook and we need to get our hands on it. The official release is scheduled for America's spring in 2018, which is our autumn here in Australia, but there is good news. For all of Jerrod's "TF Besties", which is totally us of course, there will be a pre-sale this December. The stock will be very limited however, so be sure to mark your diaries or keep an eye on MECCA next autumn.
If you're a fan of glowing skin (let's be honest, who isn't?), then this is the mask you need in your life. With a peel-off nature, it also avoids the messy rinse-off situation you can get with other masks and will make you look like a pure majestic unicorn for a few minutes. Brb, marking my calendar!