Best toilet paper in Australia.
We've done the research to find the 5 best toilet paper options in Australia for most people.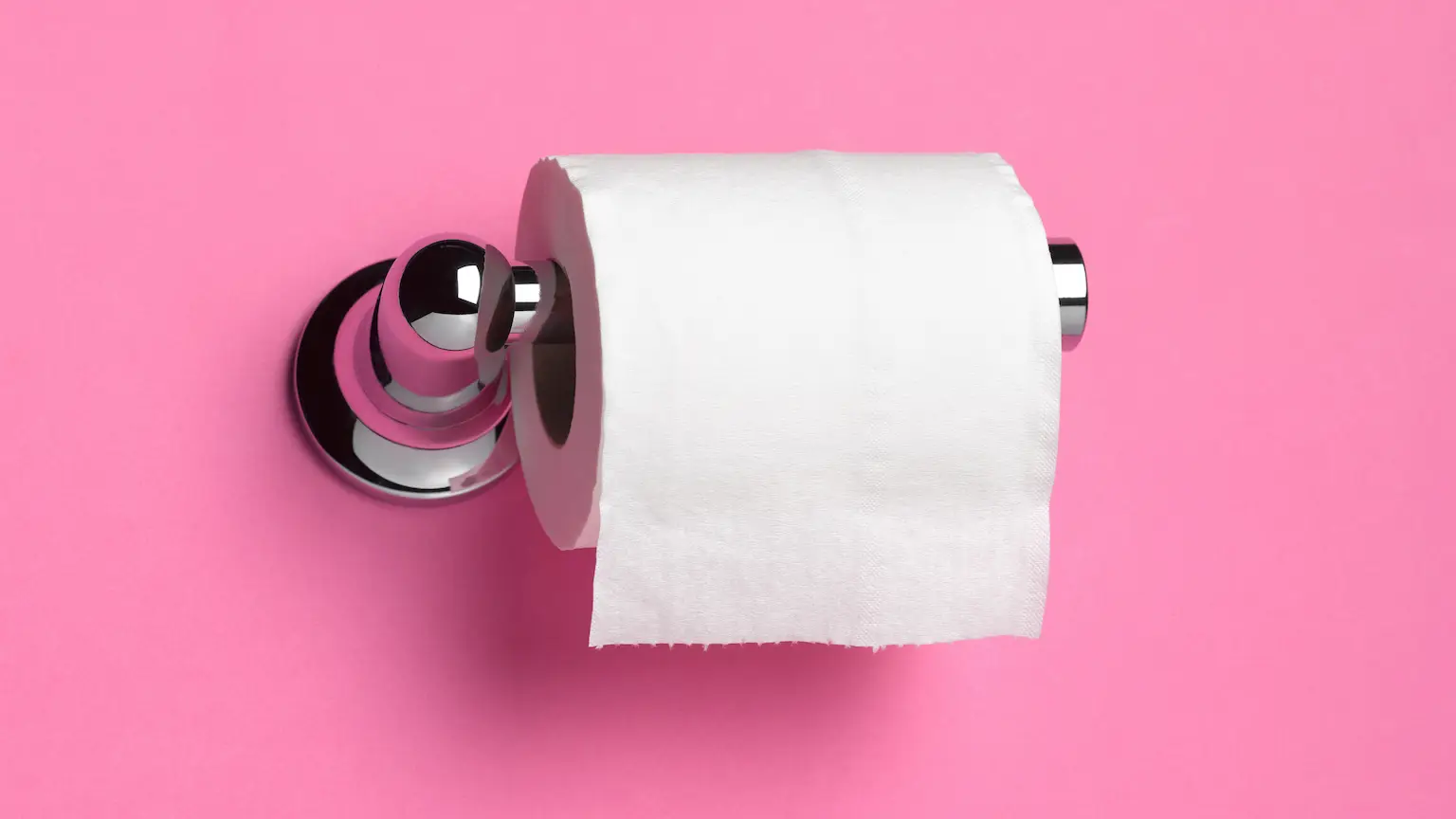 We're reader-supported and may be paid when you visit links to partner sites. We don't compare all products in the market, but we're working on it!
The best toilet paper in Australia
How did we pick this list?
Our editorial team selected the products on this list based on extensive research. We examined hundreds of customer reviews and ratings of the most commonly available toilet paper brands in Australia. The ones we chose to include on this list are all FSC certified, PEFC certified or recycled.
Pro
Amazon customers gave it high ratings for softness, durability and value for money
Con
Where to buy
Buy at Amazon
Why we chose it
Our choice for the best overall toilet paper in Australia for most people is the Kleenex Complete Clean Toilet Tissue. It has more than 170 customer ratings on Amazon with an average of 4.6 stars. Users specifically mention the softness, value for money and quality of the toilet paper.
This two-ply toilet paper has a rippled design for added softness, durability and absorbency. It's also hypoallergenic and biodegradable.
Additionally, while Kleenex is an American-owned company, most Australian products are made here in Australia by manufacturer, Kimberly-Clark. Kimberly-Clarke has partnered with WWF Australia to make sure all paper products the company produces are from a certified sustainably managed forest and each product is Forest Stewardship Council (FSC) certified.
---
Best value: ALDI Confidence Hypoallergenic Quilted Softness Toilet Tissue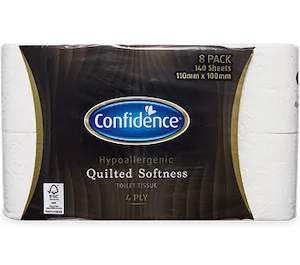 Pro
Offers great value for money at only 9 cents per 100 sheets per ply
Con
Only available at ALDI stores
Where to buy
ALDI
Why we chose it
The best value toilet paper in Australia is ALDI Confidence Hypoallergenic Quilted Softness Toilet Tissue. At 36 cents per 100 sheets, it might seem like an unlikely choice, but when you break down what you're getting for the cost, it offers excellent value.
We calculated the cost per 100 sheets per ply of more than 50 toilet paper products and ALDI Confidence Hypoallergenic Quilted Softness Toilet Tissue was the lowest cost four-ply option at only 9 cents per 100 sheets per ply.
This ALDI toilet paper is hypoallergenic, ink-free, dye-free and FSC certified from sustainable sources.
---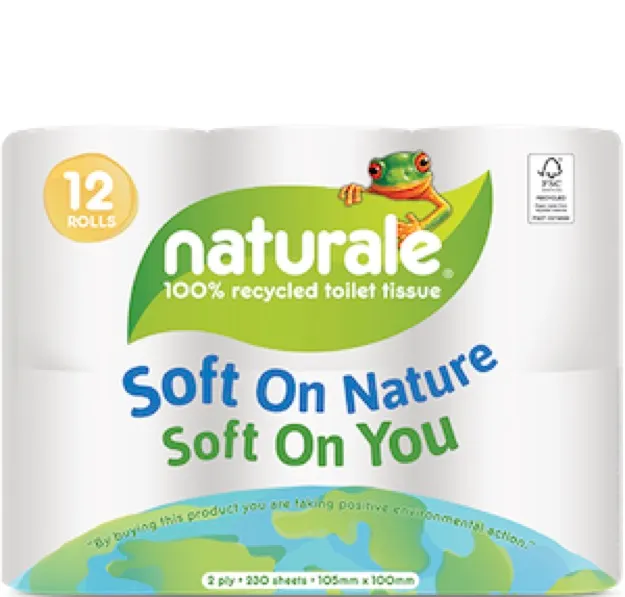 Why we chose it
Naturale 100% Recycled Toilet Tissue is our choice for the best toilet paper for environmental sustainability because in addition to being completely recycled, it's Australian owned and operated meaning all products are made right here in Australia.
Naturale uses a portion of proceeds to help protect the Daintree Rainforest and has planted more than 4,000 trees across 6 hectares. The company also helps fund the conservation of cassowary habitats and is endorsed by Planet Ark. Naturale has a B rating from The Ethical Consumer Group, which is the highest rating for any toilet paper manufacturer.
The 100% Recycled Toilet Tissue is biodegradable, safe for all toilets and the packaging can be recycled through the REDcycle program at local stores such as Coles and Woolworths.
---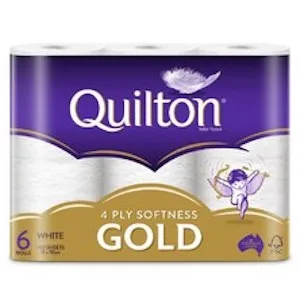 Pro
Many Amazon customers praise the thickness and quality
Con
Has a low number of sheets per roll compared to other options
Where to buy
Buy at Amazon
Why we chose it
Australian manufacturer Quilton's Gold 4 Ply Toilet Tissue is our choice for the best luxury toilet paper. It has an average 4.8-star rating from over 80 Amazon customers.
It's Quilton's highest ply toilet paper and it has an embossed design for added softness and durability. It's also FSC certified and biodegradable. It's septic safe and can be used in any toilet.
Quilton is also Australian owned and operated and the company has a B rating from The Ethical Consumer Group. Quilton's packaging is also recyclable through the REDcycle program.
---
Best for giving back: Who Gives a Crap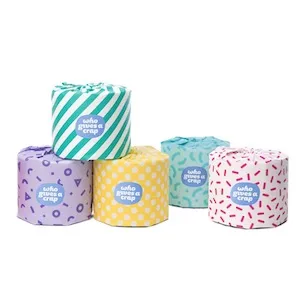 Pro
50% of profits are donated
Con
Some customers complain about a lack of softness
Where to buy
Who Gives a Crap
Why we chose it
If you want to give back while buying everyday items, we recommend Who Gives a Crap 100% recycled toilet paper. The Australian company donates 50% of profits to help build toilets for those in need and have donated $2.6 million to charity since the company started.
In addition to being made from 100% recycled books and office paper, Who Gives a Crap's toilet paper is ink-free, dye-free and scent-free. It's 3-ply and comes in bulk boxes of 24 or 48 rolls.
It has 264 reviews on ProductReview.com.au with an average of 4.2 stars. Plus, more than 9,500 customers have left reviews on the Who Gives a Crap website with an average rating of 4.9 stars.
The toilet paper is only available through the Who Gives a Crap website, but shipping is free to most of Australia for orders over $30. If you're not happy with the quality of the paper, the retailer offers a 100% money-back guarantee.
Methodology

22
Brands considered

56
Products compared

5
Best products chosen
We compared toilet paper from brands found in major supermarkets as well as online retailers.
We excluded some brands that aren't widely available across Australia.
The products on this list are chosen by our editorial team and are not selected based on commercial relationships.
How to compare toilet paper
Toilet paper typically costs from 10 cents to 75 cents per 100 sheets depending on the brand, the ply count and how the paper is made. When buying toilet paper, remember to consider the following:
Roll and package size. How many sheets are in each roll? How many rolls are in the pack? The bigger the roll, the less often you'll be rushing out to buy more toilet paper. You can often order toilet paper in bulk online, which can reduce cost.
Ply count. Ply count refers to how many layers of paper there are per piece. Three-ply means three sheets. The more sheets, the tougher and softer the toilet paper.
Plumbing. If you're having a problem with toilet blockages, it may be your toilet paper. While thicker toilet paper may be more comfortable, it is worse for your toilet. The quicker toilet paper dissolves, the gentler it is on your plumbing.
Sensitive skin. Some people have very sensitive skin, which can be irritated by rough toilet paper or by products used by certain manufacturers. There are hypoallergenic options available on the market, which are designed especially for sensitive skin.
Types of toilet paper
There are three main types of toilet paper to choose from.
Virgin. Virgin toilet paper does not use recycled paper and is made from trees. The term comes from the virgin fibres in newly cut trees. The trees are chipped, pulped, bleached and then turned into toilet paper rolls. Many people elect to use virgin toilet paper as they are often cheaper, softer and more readily available.
Recycled. Recycled toilet paper is better for the environment as the manufacturing process has a smaller environmental footprint. It's made from used office paper or newspaper – not from used virgin toilet paper. Old papers are collected and mixed with warm water to form a pulp. Processes are applied to the pulp to remove ink, bleach the paper, dry it out and turn it into rolls.
Bamboo. Bamboo toilet paper is made from a similar process to virgin toilet paper, but using bamboo stalks instead of trees. Bamboo is a grass that regrows after it is cut and therefore does not need to be replanted. This is considered to be a more sustainable option than virgin toilet paper.
What does elemental chlorine-free (ECF) mean?
ECF does not mean that toilet paper is chlorine free; it actually means that the paper has been bleached with chlorine dioxide, rather than elemental chlorine gas. Chlorine dioxide is gentler on the environment and skin than chlorine gas.
Most toilet paper, including recycled toilet paper, is bleached to give it a white appearance. If you want to avoid bleach altogether, you'll need to use brown toilet paper, which often isn't as soft.
Environmental impact
Any single-use paper, including toilet paper, has an environmental impact. The practice of producing toilet paper often involves deforestation and chemical bleaching. There are a number of options on the market as developers and manufacturers are now producing recycled toilet paper that can compete with virgin products in the areas of comfort and strength. Bamboo toilet paper is also gentler on the environment. Growing bamboo can also have positive impacts on oxygen emissions, degraded land and erosion control. However, bamboo toilet paper typically costs more than other options.
Forest Stewardship Council (FSC) certification
The FSC is an international non-profit organisation that has created a certification process for forest products that champion sustainability. Look for the tree-tick logo on your toilet paper that indicates it is made using trees from an FSC-certified forest.
Program for the Endorsement of Forest Certification (PEFC)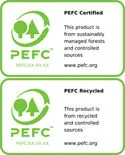 PEFC is an international organisation that promotes sustainable forestry practices. It aims to ensure that timber and paper goods are produced in line with ecological, social and ethical standards. It has two classifications: PEFC Certified, which means that 70% of a product has come from PEFC-certified forests, and PEFC Recycled, which means that 70% of a product has come from recycled sources.
There are many ways we can "go green" and think about the environment; here are some easy tips to improve your environmental friendliness.
Alternatives to toilet paper
Bidets. Bidets rely on washing rather than wiping. This drastically cuts back on paper waste, making it far more environmentally friendly than toilet paper. Keep in mind, getting comfortable with a bidet may take some time.
Wet wipes. While some people think using single-use wet wipes is more efficient and hygienic than toilet paper, they are more expensive and are even worse for the environment and your plumbing system. Wet wipes can come in handy in case of an emergency, or for use in public spaces that may not provide toilet paper.
Where to buy toilet paper online
---
More guides on Finder