Tips on negotiating to buy your home
The secret to saving thousands when buying your home.
One of the biggest mistakes you could make as a new home buyer is paying too much for your property. But how do you go about negotiating a better price and how low is too low?
Here are some useful tips to give you the edge during those all important property negotiations.
Be aware of your budget
Be sure you know your numbers before you even begin to look at properties. What is the maximum amount you can borrow comfortably? If you don't know, get a quick estimate with our calculator
That doesn't mean how much the bank will lend you. It means how much can you realistically afford to repay each month. Don't borrow any more than this, even if it's offered. You may be able to buy a bigger home, but if you're under major financial stress you won't enjoy it.
Once you have an idea of your maximum budget you can get to searching for suitable properties. This brings us neatly to the next important negotiating tip...
Keep your cards close to your chest
Do not under any circumstances let a seller or estate agent know your maximum budget. Once they know how much money you're prepared to spend they'll push you as close to the limit as possible. If you're asked what your budget is, knock a chunk off the real figure or be as ambiguous as possible.
It's also important to keep your genuine interest level to yourself. Joyously declaring your undying love for the property is a green light for the seller to push the price up on you. Even if you adore the property keep your emotions in check, and try to remain as unmoved as possible.
If asked what you think of the property, it's a good idea to point out one or two faults which could affect price. You should also mention you're interested in another couple of properties, and that although you like it you're not instantly blown away. This shows a small level of interest but indicates you'll need some persuading before committing.
Dig for information
Did you know?
Generally a deceased estate will need to be sold within 24 months to avoid partial capital gains tax according to the Australian Tax Office. This could encourage the seller to opt for a quicker sale if this time frame is nearing completion.
Try to get a feel for the sellers position. Are they eager for a quick sale so they can move, or can they wait till someone comes along and pays the asking price? Finding out as much as you can about the seller gives you an idea of how likely they are to negotiate. Someone who needs a quick sale so they can complete their own purchase will probably drop so they don't miss out.
Do bear in mind the estate agent is working on behalf of the seller and wants to sell the property for as much as possible. They may not be forthcoming with the information you want, so be patient and keep digging.
Don't be afraid to go in low
Some new buyers end up paying the asking price of a property because their first offer to high. If a property is on the market for $500,000 and your first offer is $498,000 you're only saving $2,000 and it indicates you really want the property. The seller may say there's no negotiating on the asking price.
The industry "standard" is to knock of somewhere between 10-20% of the asking price. This depends on how the market is performing generally, how many offers are already on the table and how much you really want the property.
If you offer $450,000 for the $500,000 property and the seller wants a sale, they'll try and push you up but may still offer you a nice saving somewhere between the two figures. Judge the reaction to your offer and make your next move from there. Buying property is a little like playing poker and instinct and luck does play a part.
Build rapport
The best way to negotiate is to find common ground with the seller. Build a friendly rapport. They'll be much more amenable to your offers if you've developed a personal relationship.
Open up a bit to the seller. Let them know why the property appeals to you, and what you'll use it for. Homes are an emotional asset, and knowing that their former home is safe hands can carry a value beyond money for some sellers.
Don't be bullied
Just as you want the best price, so does the seller. They'll also have some negotiating tricks of their own so don't feel pressured into a rash decision. They may tell you there's lots of people already interested, they might say another couple have put in an offer too, or they could say they don't want to drop the price at all.
Don't be pushed and don't pay anymore than you feel happy with. If it means you walk away from the property so be it. If the seller wants a sale that much they'll soon be chasing after you with new enthusiasm.
Try to find a mutually beneficial outcome
While you don't want to be bullied when buying a home, you also don't want to be a bully. Negotiating shouldn't be about taking advantage of the other party. It should be about achieving a fair outcome for everyone involved. Ideally, both you and the seller should walk away feeling good about the deal.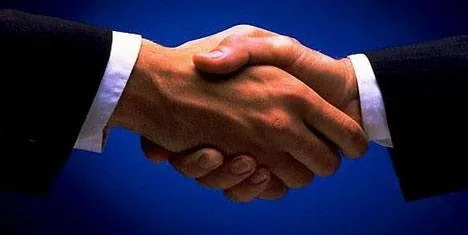 Choose the right home loan
Buying a property is expensive, but even if you miss out on saving money on your purchase during the negotiation phase you can save thousands by getting the right home loan. Making simple decisions such as finding and using an offset account, putting lump sums such as bonuses and tax returns on your home loan and making payments every two weeks instead of every month can add up to save you thousands over the life of your loan. This means even if you don't succeed during the negotiation phase you can still come out in front.
Remember buying a home is a huge financial commitment. A few thousand knocked off the purchase price could save you thousands in interest repayments over the years. Arm yourself with as much information as possible, don't be pressured into bad decisions and don't be afraid to walk away from a deal.
You'd be amazed how quickly you'll stumble into another "perfect" property at the right price. Take your time, think long term and most importantly leave your emotions at the door. If you don't, you could end up paying for it decades later!
Check out these home loans and apply today
Rates last updated February 26th, 2020
An Aussie mortgage broker can find the right home loan for you.
FREE Suburb and Property Report with every appointment.

Access 3,000+ loans from over 20 lenders.

Get expert help with your loan application, including paperwork and eligibility.
---

The Adviser's number 1 placed mortgage broker 7 years running (2013-2019)
Need a real estate agent? Start comparing your options
Provider
Details
Get in touch
OpenAgent

Compare 30,000+ real estate agents
Find the right agent and maximise your results
Get a free property valuation

Go to siteMore info
Commingle

Compare proposals from qualified professionals
Access over 45,000 real estate agents
Free property valuation profile

Enquire nowMore info
Receive a free property valuation, compare agent commissions and fees and choose the best real estate agent for you with Commingle.
Save time and money finding the right agent to sell your property.

Commingle is a free service that can negotiate on your behalf to get the best deal.

All your details will remain confidential.
Related Posts