Tiny proportion of first home buyers use a guarantor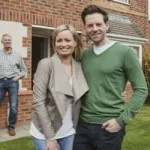 While only a fraction use guarantors, 40% will need assistance to buy.
Research by Mortgage Choice has found only 4.9% of first home buyers surveyed said they had used a guarantor to buy a property.
"The data raises the question that many are divided on: Are first home buyers missing an opportunity to get into the property market by not engaging a guarantor?" Mortgage Choice CEO Susan Mitchell said.
According to Mortgage Choice, the average first home buyer needs a deposit of $100,000 to buy a median-priced dwelling. The company's Evolving Great Australian Dream 2018 white paper found that, in spite of the low uptake of guarantor loans, 40% of buyers would need some form of assistance to buy.
"The Government's new plan to allow older Australians to stay in their homes for longer, as part of the 'More Choice Longer Life Plan' is likely to hinder the supply of available properties to those looking to buy their first home," Mitchell said.
While a small proportion of total first home buyers said they would use a guarantor, 21.8% of buyers aged 29 years or below said they would ask someone to go guarantor on their mortgage.
"Having a family member go guarantor on a mortgage is not without risk and as such, no one should jump into the situation until they've given it considerable thought," Mitchell said.
Latest home loans headlines
Image: Shutterstock