Tigerair promo codes for July 2020
From holidays in the Whitsundays to weekends in Melbourne, fly for less with Tigerair.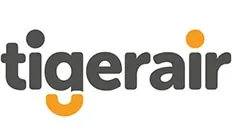 Known for crazy cheap airfares and sales, Tigerair can get you across the country for less than the Uber ride to the airport.
We're constantly checking for the latest bargains on the budget Aussie carrier to bring you the best fares, which you can find below.
Sorry, we don't have any Tigerair deals right now. Here are other domestic flight offers:
Tigerair's coronavirus (COVID-19) cancellation and changes policy update
As of 25 March 2020, Tigerair is temporarily suspending all services within Australia. If you've already got a flight booked, you do have some options which are outlined here.
We'll update this space once we know when Tigerair's services will be resuming.
---
See full lists of fares in Tigerair's latest sale:
Where does Tigerair fly in Australia?
Sydney
Melbourne
Gold Coast
Adelaide
Townsville
Brisbane
Coffs Harbour
Hobart
Perth
Whitsunday Coast
Cairns
Darwin
Canberra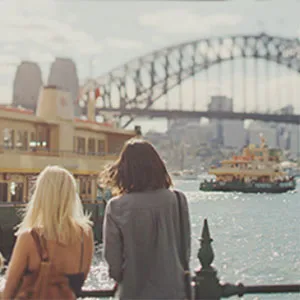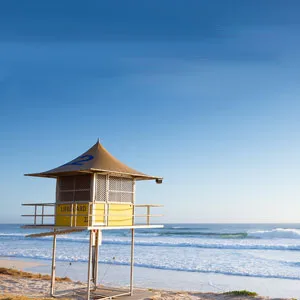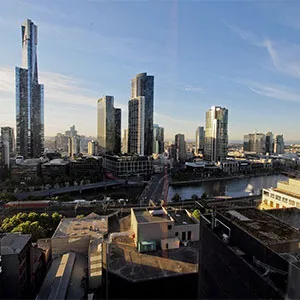 When does Tigerair have sales?
Tigerair Tuesday: Every week Tigerair hosts a 24-hour sale from midday Tuesday to midday Wednesday on a select number of flights.
Saturday Flight Fever: Similar to Tigerair Tuesday, every Saturday Tigerair also hosts a short sale on select a number of routes from 12pm-4pm.
End of Financial Year: Tigerair sells seats for in June/July for cheap in celebration of the End of Financial Year.
Millionth passenger: Whenever Tigerair hits a milestone, it celebrates with a sale. For example, when it welcomed its 25 millionth passenger it was offering $25 seats on select flights. You can't predict when the next sale will be - but by the numbers it does happen every couple of months.
November: Tigerair never lets a birthday pass without a celebration that involves sale seats. Its birthday is 17 November so clear your calendar and prepare for this sale.
Tigerair Review | Pros and Cons
Pros
Pay for what you need. Tiger is a no-frills service. You can add extras (such as luggage, meals or seat selection) if you need them.
Generous hand baggage allowance. Passengers can take two pieces of hand baggage with them for free. That means one bag no larger than 54cm x 38cm x 23cm, and one small item (e.g. a handbag, book or coat) with a total combined weight of 7kgs.
Web check-in. Eligible passengers can check-in online from three days to one hour before departure.
Cons
No free check-in baggage. As a low-cost carrier, Tiger charges passengers for check-in baggage.
No 24-hour customer help line. Customer help lines are available daily from 5am–11pm AEST.
Tigerair Frequently Asked Questions:
How early are Tigerair check-in times?
Web check-in is available from three days to one hour prior to departure. Check-in counters (for bag drop, passengers with children and non-web check-in passengers) at the airport open two hours to 45 minutes prior to departure.
How do I use Tigerair web check-in?
Web check-in is available for passengers on domestic routes. It is not available for passengers who have pre-booked emergency seats or are travelling with children. To use the service, visit the Tiger website and retrieve your flight details. You will need access to print your boarding pass. Boarding passes displayed on mobile devices are not accepted. Passengers without check-in luggage and with a printed boarding pass can go directly to the departure gate.How do I check a Tigerair flight status?
If any changes are made to your booking Tigerair will notify you by email, so make sure you enter your correct email address at the time of booking. You can also check for updates in the "Manage my booking" section of the site.
How can I make a Tigerair booking?
You can book your ticket online. Visit the Tiger website, enter your travel dates and search for flights. Choose the flights that suit you and complete the booking form to finalise your reservation. You will need to provide your name, contact details and payment information.How do I get my Tigerair booking confirmation and tickets?
When your booking is confirmed you will receive a booking reference number and a confirmation will be sent to you via email. You will need your booking reference and flight numbers to check-in online or at the airport.
Does Tigerair have a frequent flyer program?
Tigerair does not have its own frequent flyer program, but you can now use Velocity points toward bookings on Tigerair flights, extra baggage, in-flight meals and more.
What is the Tigerair flight change policy?
You may be able to change your Tigerair booking online. To see if your flight is eligible, enter your reference number on the Tiger Airways site under "Manage my booking". Changes incur a change fee.
What is the Tigerair cancellations policy?
All booked tickets are confirmed and are non-refundable. If you miss your flight or need to cancel, you will forfeit the fare. If your flight is rescheduled or cancelled by Tigerair you will be rebooked on the next available flight. If your new flight is not suitable you will receive a travel credit or refund on the ticket price.
What's included in the Tigerair base fare?
Being a budget carrier, other than a seat, there's really not much that's included in a Tigerair flight. While many budget airlines offer a range of bundles for different traveller's needs, adding in extras like checked baggage, in-flight entertainment and meals during your flight, Tigerair doesn't. Each of those will incur an additional charge. The airline offers just two fare types: 'Light' and 'Express'. The difference in fares is about $14 each way for domestic flights, and $23 each way for flights to Bali. If you were to book these extras separate to your flight, it would cost about $5-7 each way for a reserved seat on a domestic flight ($6-15 for a flight to Bali), and $3 each way for queue jump, which allows you to board the plane early. Added together, that's just $8-$11 per domestic segment and $9-$18 per flight to Bali, which makes it cheaper to book the extras separately than purchasing the upgraded fare.
How much does Tigerair charge for extra carry-on baggage and checked luggage?
Tigerair does not include any checked baggage in any of it's fares. Those who would like to bring more than the complimentary 7kg of carry-on baggage, or would like to bring items you can't bring into the cabin, will need to pay an extra fee. Tigerair's baggage fees vary depending on the length of flight and destination, starting at $15.50 and going all the way up to $50.*Extra fee range is based on short-haul (Melbourne-Hobart) and long-haul (Sydney-Perth) charges.
Images: Tigerair
Related Posts