Tigerair introduces mobile boarding passes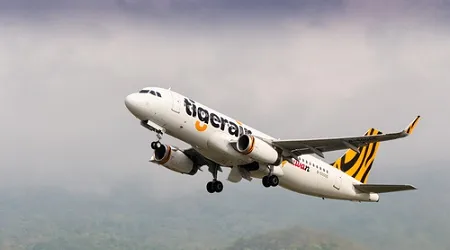 The budget carrier finally gets on board.
Important:
Travel insurance rules continue to change as a result of the coronavirus pandemic. We're working hard to keep up and make sure our guides are up to date, however some information may not be accurate during the pandemic. It's even more important to double-check all details that matter to you before taking out cover. Please know that some policies may not be available through Finder at this time.
Here are some helpful tips:
If you're buying a policy today, it's unlikely that you'll be covered for any coronavirus-related claims
If your travel plans go against government advice, your policy will most likely be voided and you won't be covered
Tigerair Australia is allowing customers to use their mobile devices to book, check-in and board flights.
Passengers who check-in online before their flight can choose to receive a mobile boarding pass via email or SMS. These are scanned directly from customer devices prior to departure at the airport.
There's also an Apple iOS Passbook Wallet version of the mobile boarding pass for iPhone users.
The new mobile boarding pass service is timely, considering the summer travel season has just begun.
"For the first time, travellers can manage their entire Tigerair journey from the palm of their hand, thanks to the introduction of mobile boarding passes," Tigerair Australia commercial director Adam Rowe said.
"This important enhancement guarantees our customers have access to a seamless, integrated mobile experience from the time of purchase to boarding."
Tigerair continues to outperform local rival Jetstar in both on-time arrivals and departures.
Many Aussie airlines have stopped the pre-selection of travel insurance via online booking platforms.
Over the last 12 months discount airfare prices across Australia have decreased. Choosing the right time of day to fly can cut costs but early morning and late night flights are likelier to incur cancellations.
Want cheap fares? Don't miss our weekly round-up of the best flight deals across the net.
Latest travel insurance headlines
Picture: Shutterstock