Tigerair review: Sydney to Melbourne
Get a flying start to the new year.
We're reader-supported and may be paid when you visit links to partner sites. We don't compare all products in the market, but we're working on it!
With no plans for the new year, I tagged on a friend's holiday (sorry!) and set off for Melbourne for a chill and quiet one.
Even though it was at the last second, there were still numerous flights available for my dates, and being a budget traveller, I chose Tigerair as it offered the most affordable trip: $200 return flying out at 6am on a Monday morning and back by 11pm on the Wednesday.
Here's how it all went down.
Tigerair details
Route: Sydney to Melbourne, return
Duration: 1 hour, 30 minutes
Flight Number(s): TT207 and TT282
Aircraft Type: Boeing 320
Dates Travelled: 31 December 2018 and 2 January 2019
Class: Economy
Frequent Flyer Program: None
Points earned: None
Stephanie's review: ★★★★☆
Cost: Flights were well priced for peak season dates.
Timeliness: Flights departed relatively on time, and if they didn't, an explanation was given.
Baggage: Tigerair is more lenient around bag checking than it lets on. Staff didn't weigh bags on my departing flight (it was only a third full). However, they did on the way back where the plane was full.
Check-in: The website was refusing to let me change my seat, so I eventually gave in and accepted by fate in the back row. Not the best option, to be honest.
What did I like?
Cost: I wasn't sure what to expect regarding flight prices given that I was booking flights two weeks before New Year's, but Tigerair took me for a 3-day trip to Melbourne for $200 return. While that's around double the typical Sydney-Melbourne fare, I feel it's fairly reasonable for the season.
Empty flight on the way out: My departure flight was about a third full. I still didn't get three seats to myself, but my fellow row-traveller and I had an empty seat between us, which was pleasant.
There was an explanation for our delay: The pilot remarked during our flight that we were going to arrive 30 minutes behind schedule due to turbulence. I don't know if this was a valid excuse, but I do know that we left on time (in fact, we were sitting on the tarmac for a while because we'd boarded so quickly) and there definitely was turbulence in the air.
They are sometimes lenient with weighing carry-on bags. As with every Australian airline now, Tigerair weighs carry-on luggage to make sure you comply with their weight allowances. They didn't do this on departure, but I think that's because we were only one-third full so there was no need to be sticklers about it. However, my flight on the way back was full so there was a staff member at the line to board checking those bags. This was done very efficiently, and as far as I saw, only one person got pulled aside so clearly people have gotten the message about the new rules.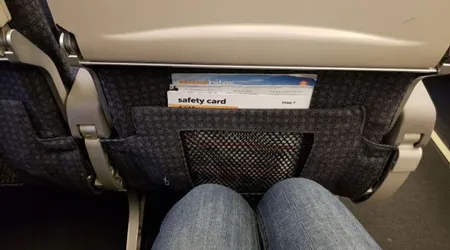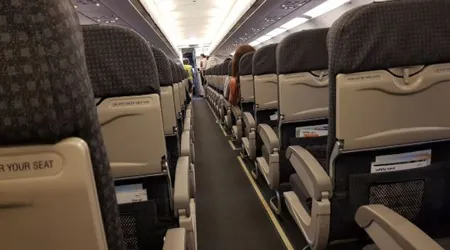 What didn't I like?
Legroom: These weren't the roomiest seats I've sat on, but it is a budget airline so it's not a big complaint.
Check-in: This was fine on the way in, but might have been because I didn't want to change my seat. On the way back, Tigerair shafted me all the way at the very back in seat 30A beside two other passengers. When I tried to change it during check-in, it kept giving me an error. I finally gave up and accepted my seat begrudgingly.
---
Would I use Tigerair again?
I have no great qualms with Tigerair. They're budget and they act budget with slimline seats, a strict carry-on baggage policy and charges for any on-board entertainment or food, neither of which I purchased. Would I fly with Tigerair again? At this price and service, sure.
---
Tigerair flight deals and sales:
It looks like we don't have any coupons at the moment. Take a look at our most recent deals
Popular Flights coupon codes
| Last checked | Code description | Code |
| --- | --- | --- |
| 2 Dec 2020 | Up to 10% off international flights with code | MAS**** |
| 12 Jan 2021 | Up to USD$100 off business class flights | BC1**** |
| 12 Jan 2021 | Up to USD$20 off flights | JAN**** |
| 12 Jan 2021 | Up to USD$30 off flight booking fees | HOL**** |
| 12 Jan 2021 | Up to USD$10 off flight fees | LOV**** |
More guides on Finder