Fun and relaxing things to do in the Cook Islands
Top ideas for a relaxing or adventurous Cook Island holiday, including beaches and cruise options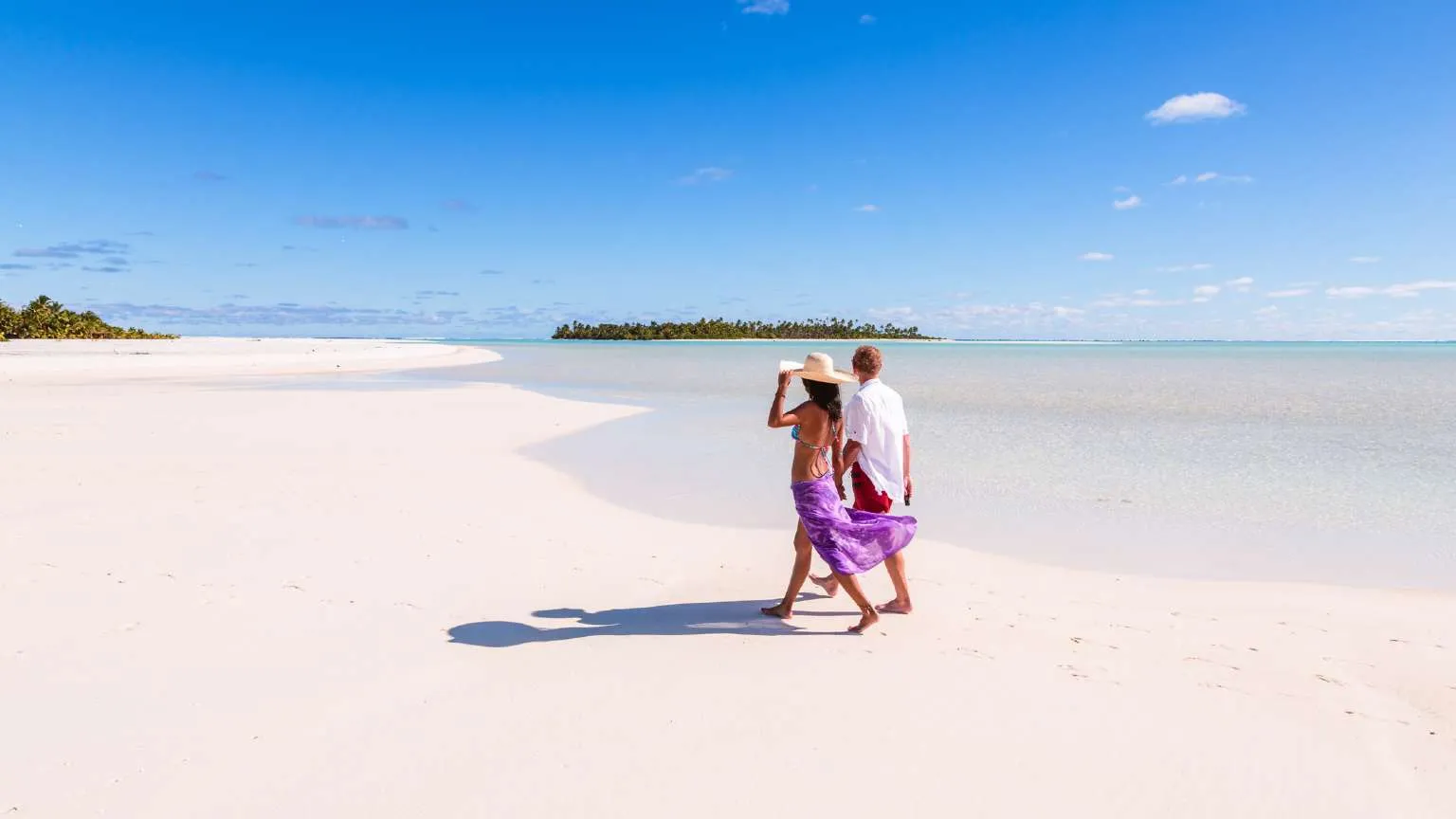 We're reader-supported and may be paid when you visit links to partner sites. We don't compare all products in the market, but we're working on it!
The 15 volcanic isles of the Cook Islands lily pad their way through the Pacific Ocean more than 3,000 kilometres from the coast of north-east New Zealand, with each island offering a host of things to do for foodies, adventure seekers and everyone in between.
While you could spend almost all your time in the Cook Islands lying down on a sun lounger, but here are a few ideas for exploring if you're feeling energetic.
Top things to do in the Cook Islands
Go cruising
The 15 isles of the Cook Islands are swamped by 2,200,000 square metres of ocean, so cruising around them is one of the best ways to see them. World famous cruise lines such as Cunard, P&O and Holland America Line offer itineraries in this part of the world.
Some sailings depart from Florida while others set off from French Polynesia.
Depending on which cruise line you choose, you'll be able to take part in shore excursions like cultural village tours led by a warrior guide and lagoon cruises.
---
Sun on the beaches
The beaches of the Cook Islands are the sort you find on the front covers of glossy travel magazines. Sands are starch white and seas are kingfisher blue.
Some of the most accessible are Muri Beach on Rarotonga – the largest of the Cook Islands – and Titikaveka, which has become a favourite with snorkellers thanks to its tropical fish and underwater coral.
Away from Rarotonga, options include the coconut tree-lined One Foot Island and Taungaroro on Atiu, where the tourist footfall is slim to none.
---
Check out the nature parks
The island of Suwarrow is home to the largest national park of the Cook Islands. The protected area haloes a natural lagoon, and Robert Louis Stevenson's wife is rumoured to have described it as one of the most romantic places in the world.
Suwarrow is an important place for breeding seabirds; everything from sooty terns to red-tailed tropic birds can be found on the island.
It's possible to visit here by yacht, but permission has to be granted first.
---
Go surfing or paddle boarding
Surf's up all year round in the Cook Islands. Experienced surfers don't have to go further than the capital Rarotonga to find the first surfing spots. Other options include Montutapu, Ava avarua and Black Rock. The island's waves don't tend to be suitable for beginners, though.
For novices there are other options such as beginner's kitesurfing, paddleboarding and even paddleboard yoga on the lagoons.
---
Take the plunge and go diving
Coral gardens, sloping reefs, caves and shipwrecks like the Mataora Wreck are all part of the Cook Island's box of tricks as far as diving is concerned.
There are 40 dive sites on Rarotonga alone and diving opportunities are available to everyone from first timers to experienced divers.
The Holy Grail of diving experiences in this part of the world is the opportunity to catch a glimpse of the humpback whales that pass by Rarotonga and Aitutaki in summer and autumn.
---
Try fishing
You can hook some seriously big fish in the Cook Islands. Big game fishing trips go out in hunt of everything from yellow fin tuna and mahi mahi to marlin and wahoo, depending on the time of year. You can join a trip at Avarua on the north side of Rarotonga either at the crack of dawn or in the afternoon.
Trips include breakfast or lunch and full use of equipment – from the latest Shimano fishing gear to the usual baits, soft baits and lures.
---
Say "I do" in the Cook Islands
When you tie the knot in the Cook Islands you can say "I do" with your feet in sands as white as a wedding dress.
Popular places for ceremonies include the spa resorts of Rarotonga, the secluded sands of One Foot Island, and the palm-fringed Motu E'e Island. Wedding reception options, meanwhile, range from big beachtop banquets for hundreds of guests with traditional Polynesian food and entertainment to little candle-lit dinners on the sand for two.
---
Hire a bike
Get a behind-the-scenes experience of the Cook Islands by taking a guided bike tour with a local guide.
Typical trips cover about 15 kilometres and take you through local villages and past camera-friendly scenery like mountainscapes and beaches.
Popular routes include the Ancient Coral Road on Rarotonga that is thought to be one of the oldest thoroughfares on the island.
Depending what time of day you take your trip, you can end your experience with a traditional lunch or a sunset cocktail.
---
Go off-road on a buggy tour
See what lies beyond the Cook Islands' famous beaches on a buggy tour. The experience takes visitors off-road in quad buggies and into the hills of Rarotonga, through plantations, and via local villages. Along the way local guides will give drivers and their passengers the 411 on the Cook Islands' history and culture.
One of the highlights of the trip is a visit to Wigmore's Waterfall, where the white water cries out into a cool swimming pool at the bottom of the falls.
---
Duck into the night market
On Sunday, Tuesday, Wednesday and Thursday evenings a night market animates Muri Beach in the Ngatangiia district of Rarotonga. Homemade street food is served up to a soundtrack of live music.
Dishes on offer range from seafood curries and pan fried wahoo to one islander's own take on the Dutch pancake.
Drinks like coconut smoothies and watermelon juices are also available and visitors can bring their own beers and wine if they want to. Tourists and locals like join each other on big benches to enjoy their food.
---
Cook Island deals
It looks like we don't have any coupons at the moment. Take a look at our most recent deals
It looks like we don't have any coupons at the moment. Take a look at our most recent deals
---
More guides on Finder