10 things to do in Chiang Mai and an event guide for 2022
Explore both new and old parts of this ancient city with historic and adventurous activities for all.
We're reader-supported and may be paid when you visit links to partner sites. We don't compare all products in the market, but we're working on it!
Chiang Mai is a city that won't leave you bored, whether you want to interact with wild animals, tour the city's grand temples, cook local dishes or roam through markets.
The North Thailand hot spot will keep you busy from morning to night with a range of relaxing and adventurous activities to enjoy.
Top things to do in Chiang Mai
1. Visit Chiang Mai's temples
A trip to Chiang Mai wouldn't be complete without visiting the exquisite temples that feature unconventional structures and designs. Join a small group or private tour that will commence early to ensure you have enough time to travel around to various temples, including the White Temple and Tiger Temple from Chiang Mai and enjoy a traditional Thai lunch to complete the experience.
Pocket-friendly option: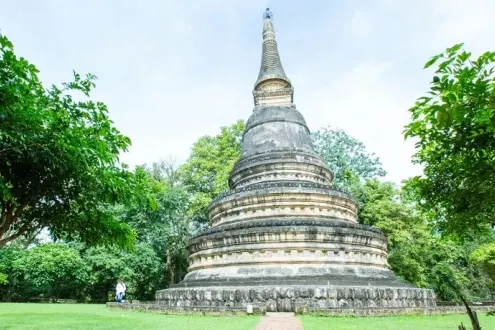 The ultimate experience: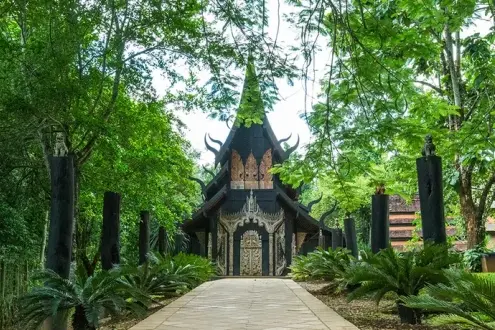 ---
2. Take a cooking class
Learn how to make traditional Thai dishes such as pad Thai, green curry and mango sticky rice with the assistance of a local chef. You'll head to a local market to pick out fresh ingredients to cook with. Chiang Mai is one of the best places in Thailand to join a cooking class, and for a good reason, as some of the tastiest Thai dishes come from the north.
Pocket-friendly option: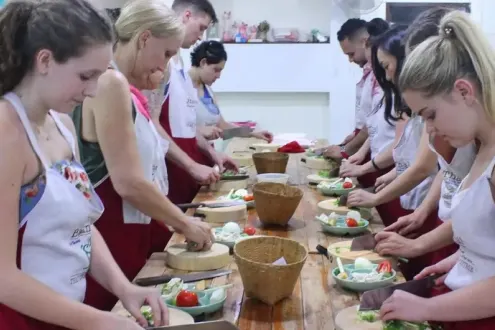 The ultimate experience: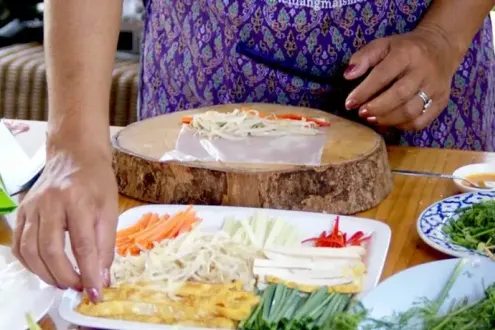 ---
3. Discover Chiang Mai with a village tour
See how the locals live with a village tour departing from Chiang Mai and transporting you to the Mae Kampong District. Follow your tour guide who'll lead you on a 4-hour hiking adventure with views up to 1,512 metres above sea level. Enjoy lunch before trekking down to a local village where you'll get insight about the way they live and learn about their regional tea leaf products.
Our top pick: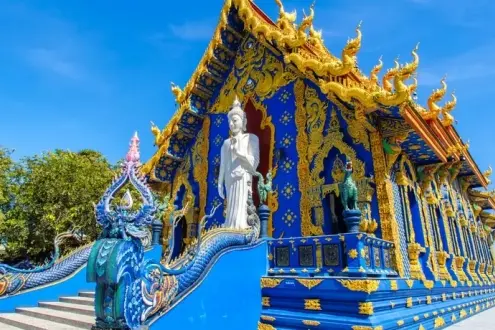 ---
Things to do in Chiang Mai at night
4. Go on a night safari
Get up close to wildlife with a Chiang Mai night safari. You'll see zebras, kangaroos, giraffes and other African animals while you ride on a tram during dusk. You'll be able to interact with gentle animals, with the option to feed them from inside the tram. Jungle predators like lions and hyenas can be seen from a distance.
Pocket-friendly option: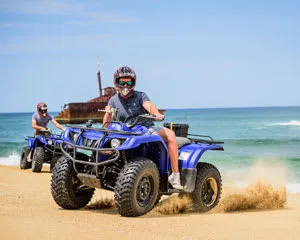 The ultimate experience: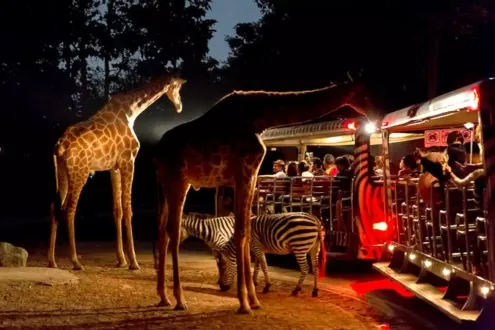 ---
5. Explore the night markets
A trip to Chiang Mai would not be complete without a visit to a night market. Sample authentic Thai street food and explore the wide range of Thai silk, ceramics, antiques and jewellery among the shops and stalls. If you're searching for souvenirs to take home, head to the Chiang Mai's Night Bazaar to pick up some Thai trinkets that your friends, family and colleagues will appreciate.
With so many food stalls to choose from, join a small group accompanied with a tour guide who will take you around to the best food spots, stopping by historical attractions along the way. You'll learn how to order Thai street food before indulging in the authentic cuisine.
Pocket-friendly option: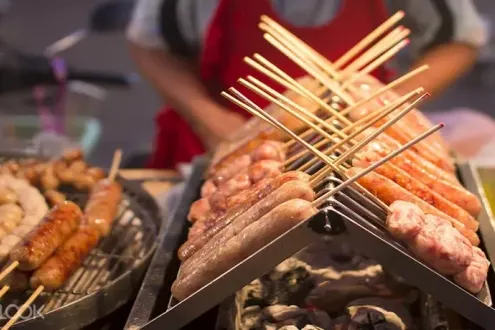 The ultimate experience: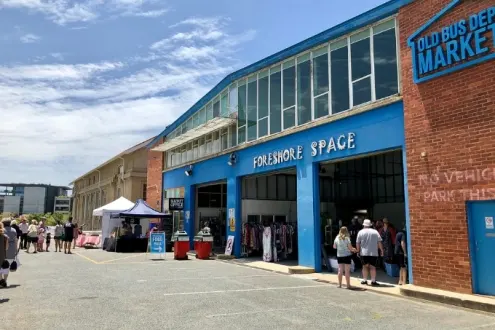 ---
Coolest things to do in Chiang Mai
6. Get your heart racing with the ultimate thrill adventure
Bungee jumping is not for the faint-hearted, but if you're seeking an adventure you're unlikely to forget, look no further than a 50-metre jump that promises epic views of Chiang Mai's countryside from Chiang Mai's X-Centre. Choose between a solo jump or a tandem jump with a friend if you're in need of some moral support. Add to the fun by trying a water touch, which will dip you into the water when you reach the bottom.
Our top pick: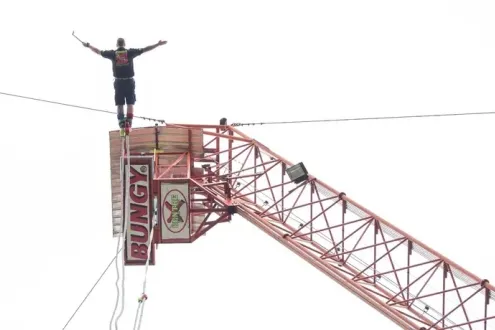 ---
7. Learn the art of Muay Thai boxing
Head to a a peaceful training camp among rice fields and mountains to learn Muay Thai from a professional. Whether you're looking to get in shape or want to have fun and learn new skills, a Muay Thai boxing class is a great way to get fit and learn the history and culture behind the popular activity.
Our top pick: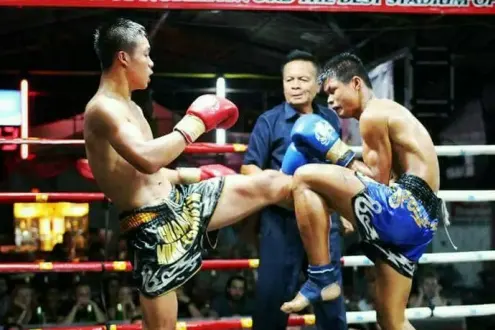 ---
8. Cycle around Old City
Discover Chiang Mai's Old City by taking part in a comfortable bike tour with a guide. The Old City is a walled section of Chiang Mai where most of the city's temples and historic buildings are located. Make your way around the city to see off-the-beaten-track temples, chat to locals and explore the detailed architecture and fascinating history that you could spend days exploring.
Pocket-friendly option: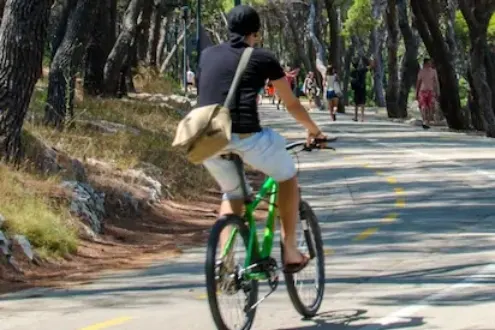 The ultimate experience: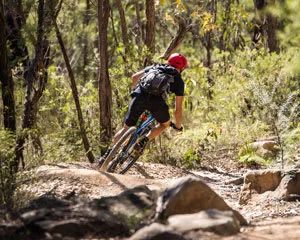 ---
Things to do in Chiang Mai with kids
9. Learn how to fly
Experience the beauty of the rainforest from new heights with a Flight of the Gibbon zip-line experience where you'll glide through the jungle and overlook incredible scenery. Spot wild gibbons along the way and take in knowledge about the local flora and fauna from a sky range.
Our top pick: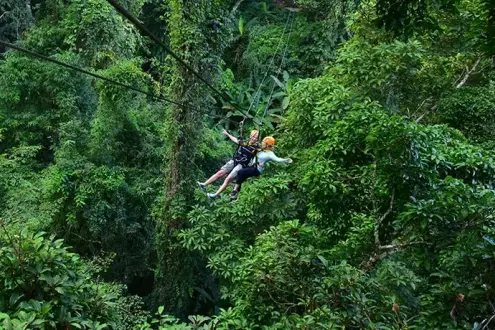 ---
10. Explore culture through an interactive art experience
Discover 3D art displays and engage with the interactive elements of the museum by downloading the Art in Paradise app and posing for selfies in front of 130 paintings in 6 zones, ranging from marine life to paintings of European cities. Kids will be entertained for hours with the immersive and interactive elements of the museum, which is also a great way to spend a rainy day in Chiang Mai.
Our top pick: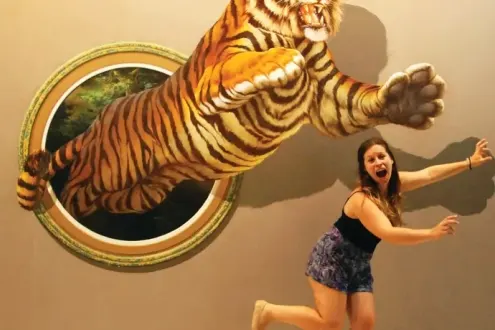 ---
---
Seasonal events in Chiang Mai
Things to do in Chiang Mai in summer
Borsang Umbrella Festival
Chiang Mai Flower Festival
Baan Tawai Wood Carving Fair
Things to do in Chiang Mai in winter
Rocket Festival
Northern Flora and Decorative Plants Show
Things to do in Chiang Mai in autumn
Mango Fair
Lychee Festival
Songkran Festival
Things to do in Chiang Mai in spring
---
Book your flights
Feeling inspired? Secure your flights below.
See our latest Chiang Mai experience and activity deals
It looks like we don't have any coupons at the moment. Take a look at our most recent deals