The risks of joint ownership between generations
Adding your child's name to a bank account or other investment might seem like a good idea, but make sure you protect your assets before you do so.
Organising finances and the management of assets within a family can be easy if you get professional help. Doing it on your own can often be a tricky business. Even when dealing with people you love and trust completely, things can go wrong and could lead to messy family legal disputes and ongoing feuds.
One area of estate planning and financial management that can commonly lead to problems is joint ownership between generations. Adding a son or daughter's name to an asset you own, for example a bank account or a property title, might seem like a good idea, but you should always think carefully before choosing the joint ownership approach.
Why might I want to add my son or daughter's name to an asset?
Joint ownership is commonly seen between spouses, for example a husband and wife holding a joint bank account, and it's usually quite easy to resolve any ownership disputes if the marriage breaks down. But when joint ownership is held between generations, problems can commonly arise.
There are many situations where joint ownership might seem like the best solution for you. For example, maybe your mother or father is slowing down with age and needs a little bit of help managing their finances. In other circumstances, maybe you want to help your son or daughter out of a financial tight spot and pay their bills, or perhaps you view joint ownership as a simple alternative to preparing a will. To solve the perceived problem, you decide to add your relative's name to your bank account, to the title of a property you own, or to any other investment held in your name.
Whatever the case may be, adding the name of a family member from a different generation to any asset you own can be very problematic. Let's take a closer look at why that's the case.
Risks of joint ownership between generations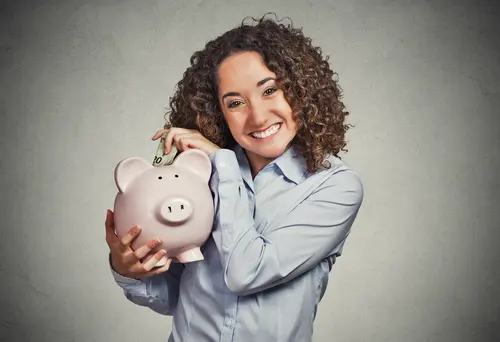 To better understand the risks involved, let's look at a case study of 74-year-old Jim and his eldest daughter, Jodie. As he gets older, Jim is having an increasing amount of trouble managing all his finances. To make matters easier, he decides to add Jodie as a joint owner on his transaction and savings accounts and on his home. Jim thinks this step will simplify his life from a financial point of view, but little does he know the problems it could cause if:
Jodie gets into financial trouble
Think about the problems Jim could face if Jodie goes bankrupt or if she's the subject of expensive legal action. Because Jodie is now a joint owner of all of Jim's assets, her creditors can now try to claim some or all of Jim's assets in order to recoup their losses.
Jodie now has equal rights as Jim to all the assets, so now Jim not only has to worry about his own debts, but he also needs to keep an eye on Jodie's finances as well to ensure that they don't affect him.
Jodie gets divorced
If Jodie's marriage falls apart and her former husband files for divorce, he could be well within his rights to claim his share of the joint assets as part of the marital estate.
By taking the simple step of adding Jodie as a joint owner, Jim's home and his investments could all be at risk.
Jodie borrows Dad's money
Let's say Jodie's car breaks down at the same time as she's getting some repair work done to the roof of her house. All of a sudden, Jodie has a couple of expensive bills to pay and is a little short of cash. She knows her dad's savings account is just sitting there – Jim isn't using the money, and he won't notice if she pays it back in the next couple of months, so what's the harm in dipping into Dad's savings?
This certainly wasn't what Jim had planned when he added Jodie as a joint owner, and while you think that this situation might never happen to you, it's a problem that occurs more often than you might think.
Jodie doesn't want to share
When his dodgy heart finally gives out and Jim passes away, Jodie's brother and sister think it's time to sit down and discuss splitting up their dad's estate. But Jodie has other ideas. There is no estate to be split up between the children, she claims, and her name is included on all of the assets.
If Jim had wanted his other children to get their hands on his assets, he would've had them listed as joint owners. But as the surviving joint owner, full ownership of Jim's home and all his other assets passes to Jodie. The only option for Jodie's siblings to get their rightful share is to launch legal action, which was the last thing Jim wanted to happen when he added Jodie's name to his assets.
Jodie's siblings want their share
Messy family legal disputes are far too often the end result of joint ownership between generations. For example, did Jim want his assets to be distributed equally among his children, with Jodie added as a joint owner only to ensure that the assets were managed appropriately?
Or did Jim really want all of his assets to pass to Jodie – she was the one who cared for him in his old age when his other kids couldn't spare the time, so did he want to give her a financial boost? In many cases, the only way to sort out these disputes is to head to court – and rack up thousands of dollars of legal fees in the process.
Of course, some of the risks mentioned above really are worst-case scenarios. These are likely not going to occur within your own family, but you should still protect your assets just in case.
Adding someone else's name to any assets you own is rife with complications. In many cases, looking into setting up a power of attorney or financial planner to help you manage your finances as you grow older, plus creating a will to specify how you want your assets to be distributed when you pass away, can save a whole lot of family heartache.