The Panama Papers investigation explained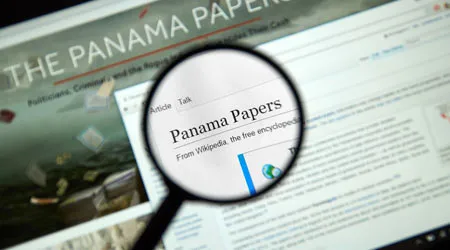 At the centre of the Panama Papers is Mossack Fonseca, a legal firm which registers shell companies to facilitate tax evasion.
This is everything you need to know.
The 11.5 million and 2.6-terabyte leak of confidential documents that comprise the Panama Papers expose the offshore holdings of some of the world's most elite characters. These include; 140 politicians and public figures, such as Iceland's Prime Minister, Russian President Vladimir Putin and members of China's Communist Party elite, and the king of Saudi Arabia.
Ultimately, these individuals use global tax havens to serve their self-interests. Some of them engage in bribery, arms deals, money laundering, and drug trafficking.
Over 214,488 offshore entities appear in the leak which are connected to people in over 200 jurisdictions.
At its core, the Panama Paper unlocks the corruption of the global financial world. It shows how money transcends global boundaries to strip national governments of tax revenue which in turn, exploits needy societies.
We explain the latest surrounding the Panama Papers controversy and the concept of tax havens.
What is Mossack Fonseca?
It is a law firm based in Panama, Central America. Panama borders Costa Rica to the west and the Caribbean to the north.
At the head of Mossack Fonseca is German-born lawyer Jurgen Mossack and his Panamanian partner Ramon Fonseca.
Using complex shell company structures, Mossack Fonsec registers companies in offshore jurisdictions or tax havens. This allows the client to operate behind a "wall of secrecy" as these companies exist only on paper and do not have an office or employees.
This is how it works; clients pay the firm a fee to provide front people who are known as "nominees" who act as shareholders, directors or owners to mask as a legitimate company. The client is able to take advantage of tax havens with little industry regulation in order to hide the ownership of their assets and to avoid paying tax.
Mossack Fonseca operates in tax havens including Switzerland, Cyprus and the British Virgin Islands. It has branches in Hong Kong, Miami, Zurich and 35 other locations.
Although the firm claims that it follows the letter of the law and that it has a "thorough due diligence" process, the investigation questions the morality of its business model.
Did you know?:
The data captures 40 years of unethical practice, ranging from 1977 to 2015.
The records were investigated by a team of over 370 journalists from the International Consortium of Investigative Journalists (ICIJ).
Major banks have driven the creation of hard-to-trace companies in offshore havens, including UBS and HSBC.
Back to top

What is a shell company?
A shell company appears to be a legitimate business, however it is merely an empty shell- hence the name. It manages the money within it, but it hides who owns the money.
The management of a shell company consists of lawyers and accountants who simply sign the documents and allow their names to appear on the paperwork. They are paid so that the real owner can hide the money from authorities.
Why use an offshore tax haven?
The owners of a shell company don't want it based in a highly-regulated market, such as London or New York, as the authorities can quickly identify who owns it. Instead, it's preferable to find an offshore financial centre or a tax haven which is normally located in small island countries that have low taxes on financial transactions.
In many tax havens, most of the financial transactions are legal but rather it is the weak regulation of the industry that makes them attractive to tax evaders.
Back to top
Where are the offshore havens?
Mossack Fonseca have registered over 200,000 companies and trusts in secretive jurisdictions around the world. About half of these are in the British Virgin Islands.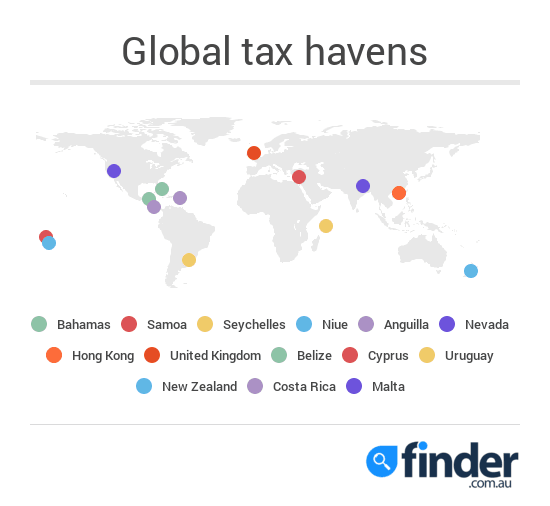 What do the leaked documents show?
The records contain information on 214,488 offshore entities connected to people in more than 200 locations around the world. They reveal a pattern of activity from large banking corporations, companies and public figures.
In summary, they show:
Offshore companies controlled by the Prime Minister of Pakistan and the King of Saudi Arabia .
Offshore companies associated with the family of Xi Jinping, one of China's top leaders.
The financial activity of 29 billionaires featured in Forbes Magazine's list of the world's 500 wealthiest people.
Transactions linked to 33 people and companies blacklisted by the US government due to activities related to drug trafficking or terrorism.
Offshore dealings by the late father of the British Prime Minister David Cameron.
Dealings of the Icelandic Prime Minister Sigmandur David Gunnlaugsson and his wife who secretly owned an offshore firm that held millions of dollars during Iceland's financial crisis.
Back to top
Where did the leaked documents come from?
The documents were obtained by a German newspaper Suddeutsche Zeitung and shared with the International Consortium of Investigative Journalists (ICIJ).
Who's involved?
Vladimir Putin's associates. The Russian president's associates moved approximately $2 billion through shadow companies and structures.
Sigmandur Davio Gunnlaugsson. The leaked documents revealed that Iceland's Prime Minister used an offshore company to hide millions of dollars in investments in Iceland's major banks. He resigned in the wake of the leaked documents.
Xi Jinping associates. The files revealed offshore companies linked to the family of China's top leader.
Jackie Chan. The movie star had at least six companies managed through Mossack Fonseca.
Other influential figures. The leak has hidden the financial activity of 12 current and former world leaders and 128 politicians and public figures.
Over 1,000 Australian links to companies have been identified in the data including the passports of hundreds of Australian citizens connected to companies as directors or shareholders.
The Australian Taxation Office (ATO) is currently investigating 800 Australian residents identified in the financial documents.
Back to top
Who are the victims?
There are a series of stories that reveal who has been affected by those companies and individuals involved in the Panama Papers investigation. Some of these stories are outlined below.
In Russia, businessmen kidnapped orphan girls as young as 13, raped them and then sold them for sex. One of the alleged leaders of this crime was a client of Mossack Fonseca. When the firm realised their client was a paedophile, they didn't report his actions to authorities.
In Uganda, a company that wanted to sell a prospective oil field paid Mossack Fonseca to help it avoid paying $400 million in taxes. The company's address was simply changed from one tax haven to another.
In a country where 1 in 3 people live on less than $1.25 a day, $400 million represents more than the government's annual health budget. This is money that could be used for the social benefit of an underdeveloped country.
Until companies are held accountable, global crimes will be committed and tax dollars will be evaded. The global community needs to band together to put pressure on governments to crack down on the tax haven industry.
Back to top