The most common crimes in Australia are illicit drugs offences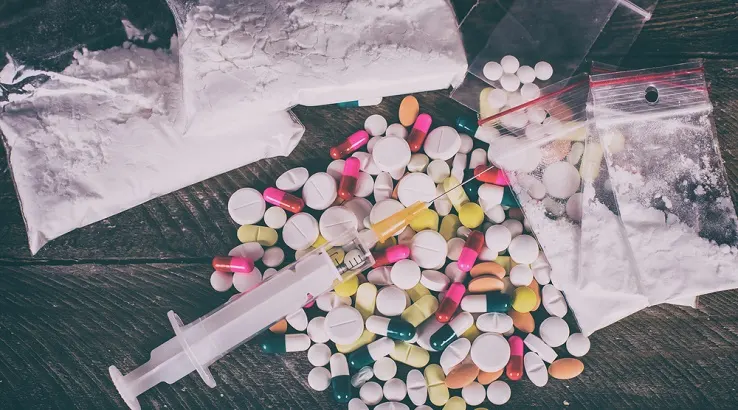 Drug crimes made up one fifth of all national offences in 2015/16.
During the last financial year, the most common principal criminal offences across Australia were illicit drug use, sale and possession, according to the latest national crime data.
The Australian Bureau of Statistics' (ABS) Recorded Crime - Offenders, 2015/16 reveals illicit drug offences made up one fifth (20%) of all national offences, constituting 83,160 offenders.
The majority (67%) of illicit drug offenders were arrested for possession and/or use, while those aged 20-24 had the highest offender rate by age group for illicit drugs at 1,066 offenders per 100,000 persons.
Since 2008/09, when the crime stats series began, the number of illicit drugs offenders has risen by 48%.
The total number of Australian offenders proceeded by police (legal action taken) for any crime in 2015/16 increased for the fourth consecutive year, totalling 422,067 offenders, up 1% year-on-year.
Since the beginning of the series (2008/09) the total number of offenders has increased by 12%.
Aside from Victoria (-4%), the number of offenders rose in every state and territory in 2015/16.
There were more offenders year-on-year in South Australia (5%), ACT (5%), New South Wales (3%), Western Australia (3%), Northern Territory (2%), Tasmania (0.5%) and Queensland (0.2%).
New South Wales (30%), Queensland (24%) and Victoria (18%) accounted for the majority of offenders.
The number of female offenders increased 5% nationally year-on-year in 2015/16.
Leading offences carried out by women were theft, illicit drug offences and acts intended to cause injury.
The ABS 2015/16 National Crime Victimisation Survey reports no substantial change to the rate of personal and household crime in Australia in the last year. However, the same statistics reveal that over the last seven years there has been a general decline in household crime and face-to-face assaults.
Looking for home and contents insurance? It's important to compare different policies and options.
Latest home insurance headlines
Picture: Shutterstock