From budget to boujee – how Australians fund their travel
We take a deep dive into how Australians budget for and spend their well-earned holidays.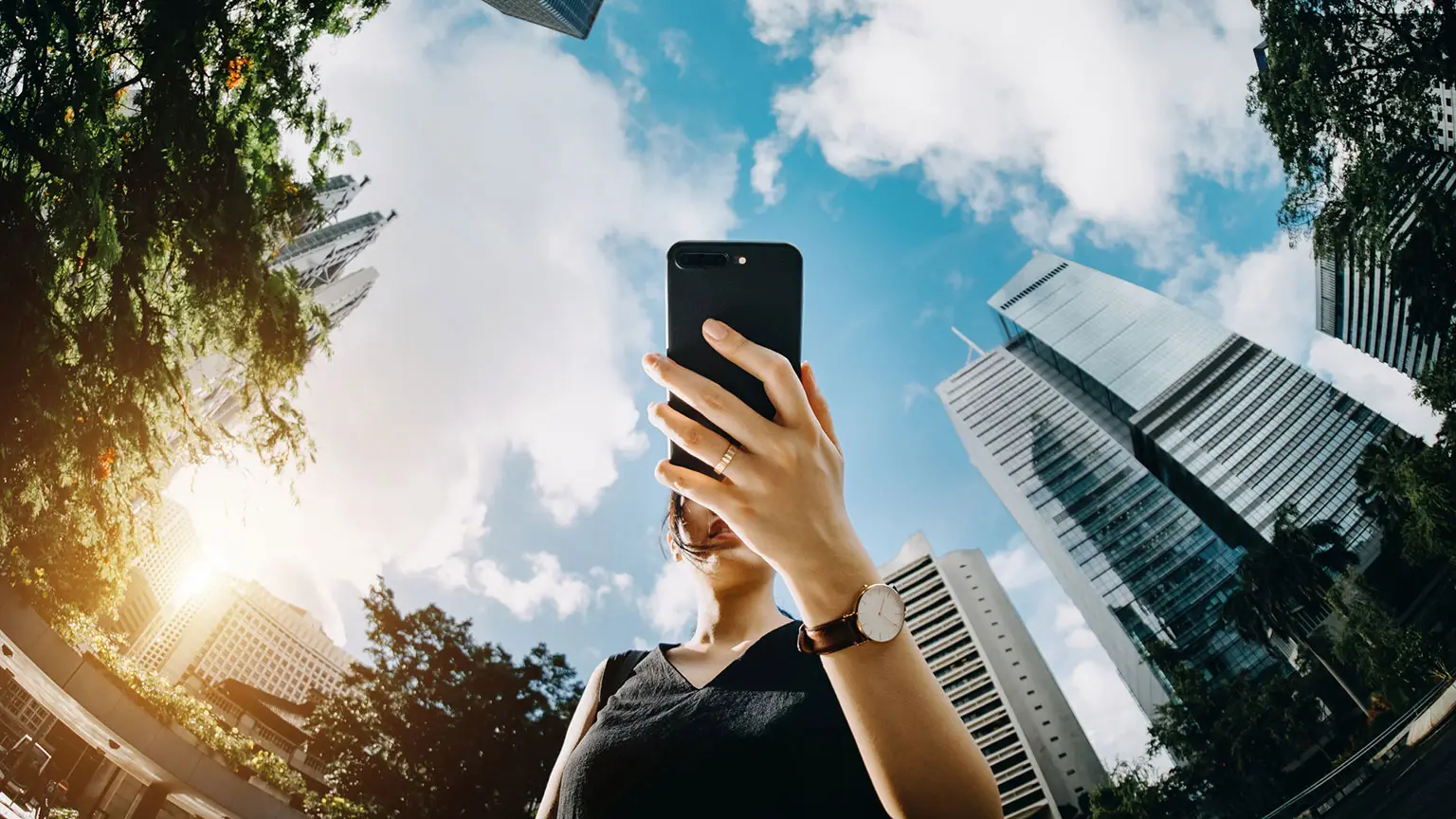 We're reader-supported and may be paid when you visit links to partner sites. We don't compare all products in the market, but we're working on it!
There's no disputing our nation's love of travel. In the year leading up to March 2018 alone, analysis by Roy Morgan revealed that Australians took a mammoth 54 million holidays and of that, we spent an impressive 211 million nights away.
But unless you're constantly being invited to paid-for soirees, these days away don't come for free.
How much do they come for, you ask? Well, the last ABS household expenditure survey for 2015-16 found that households were dropping $76 a week on holidays – or $3,952 per year. This was up 30% on the previous 2009-10 survey.
So by that reasoning, in 2021-22 each household should be spending roughly around $99 a week – or $5,148 per year – in vacay mode.
Considering the average weekly earnings for Australians in 2018 was $1,225.30, we're spending around 8% of our income on travel.
How do we afford this?
It's fair to say that the way Australians manage their holiday money varies from person to person and from holiday to holiday. Generally though, the good news is that we're a nation of savers, with research by Kayak finding that almost half of us (46%) regularly set aside money to fund our holidays.
Another 17% borrow money either by taking out a loan to fund our travels (6%) or by putting our bookings on lay-by and paying it back in instalments (11%).
A further 25% of us do nothing out of the ordinary to pay for our trips.
The remaining percentages comprise of side hustles (e.g. selling unwanted items on the Internet and letting out homes while on holiday) and sacrifices (e.g. holding off on shopping, eating in or cancelling a gym membership).
That's how we're saving before our trip, but what happens after we take off? Again we don't drop the ball there either, remaining vigilant with our funds by prioritising certain travel elements and foregoing others.
Roy Morgan's 2019 State of Tourism report suggests the current trend here is toward the experience economy and away from shopping, with Aussies dropping $150 billion on activities but only $120 billion on tangible items last year.
Holiday spenders: Which are you?
If this all sounds familiar, it should. All travellers utilise one or a combination of these saving mechanisms to fuel their wanderlust.
Wondering which you are? We took a closer look at how Australians consider their cash by asking four classic holiday money personalities – The Saver, The Borrower, The Low-Cost and The Luxe – to break down their trip expenses and let us in on their travel budgeting behaviours.
The Saver
Savers make up the 46% of Australians who actively build up funds in the lead-up to their trip. They often go into their holidays with a budget in mind and stick to it quite well.
Jacob, 26, is a classic saver as he approaches his holiday funds with a systematic budget. "Generally I'll pay for flights first, then I'll pay for accommodation and then I'll save for daily costs," he says. "I'll budget around $100 a day. That's a good buffer, I've found."
He prioritises accommodation and food but saves by flying "whatever's cheapest" and by not spending money on shopping. "I generally put a lot of effort into finding the really good Airbnbs," he says, willing to spend up to $280 a night for the perfect place.
---
The Borrower
Borrowers make up the 17% of Aussies who use loans, credit cards or lay-by services to pay for their holidays. They do this with the intention of repaying their trip in instalments over a set period of time.
Argelle, 33, is a borrower and a saver. She squirrels away funds to pay for her break but has a tendency to go over her budget as she doesn't like to be stingy while on holiday. As a result, she's taken out loans with RateSetter "to have spare money, in case".
She prioritises accommodation and eating and saves with low-cost sightseeing activities such as hiking and temple hopping. "Food tours are always part of our trips. If there aren't set food tours we make a list of the things [food] we want to try."
---
The Low-Cost
Low-cost travellers are heavily conscious about their spending decisions and often stick to their budget by staying in hostels, taking public transport and participating in free activities.
Ella, 25, is a classic low-cost traveller. Like many Australians she's taken time out of her Aussie life to travel Europe on a shoestring. She approaches her holiday funds with a saver's mentality, first purchasing flights and accommodation, then dedicating the rest of her savings to "food and back-up".
She prioritises food and flights, cuttings costs by staying at hostels or couch surfing. "For me, the best things one can see should be free," she says. Where she draws the line is with accommodation cleanliness, needing an "80% clean place to sleep. Even if it's a couch".
---
The Luxe
Luxury travellers are drawn to quality and are unafraid to splash the cash, capable of dropping $20,000 on a month-long holiday.
Mia, 25, and Luke, 31, are luxury travellers, savers and borrowers. They visit luxury beach destinations that are very Instagrammy. "We're not into trekking," says Mia, "more walking around Positano." They save up for their trips, but also swipe the plastic to earn points or to cut their expenses into instalments. "We use an interest-free credit card and pay for it slowly throughout the year."
Top of their holiday priority list is "nice hotels" with the pair having a penchant for boutique stays. "I have a long list of places I want to go and hotels to stay at," says Mia. Some names they've recently ticked off are the Mondrian Los Angeles, Parker Palm Springs and Renaissance Aruba. They don't pull back on any expenses with Mia saying, "I buy what I want".
---
Your travel money options
With budgets sorted and travel mandatories such as flights and hotels booked, if you're travelling outside of Australia the natural next step is to consider your travel money options. There are many. They include pre-paid travel money cards, credit cards, debit cards and foreign cash.
Which you chose to use is highly dependent on preference, what is available to you and which offers you the best conversion rate – and the lowest fees. Here's a breakdown of what is what to get you started:
Pre-paid travel money cards. These work just like a credit debit card and let you load select currencies onto the one piece of plastic. This is particularly handy if you're travelling to multiple cities where different currencies are used. It also allows you to lock in exchange rates which you can strategically do when they're low to avoid being hit with higher conversions as the market fluctuates. ATM withdrawal, load and reload and currency conversion fees may apply. This option is also particularly handy if you've given yourself a set budget as you can load this exact amount to keep yourself accountable. You can browse some of your options here.
Credit cards. Most worldwide credit cards (e.g. Mastercard, Visa, Amex) can be used freely while travelling and this is an easy option as you probably already own a credit card – you don't have to do anything more than bring your card along on your adventure. If you choose to go down this route, first verse yourself in any currency conversion, foreign transaction or ATM withdrawal fees that may apply. Certain cards offer 0% foreign international fees, which could save you a bundle. You might also need to inform your bank prior to travel of where you are going as unusual purchases are often flagged and could cause your card to be blocked.
Debit cards. Similar to credit cards, most debit cards can be used worldwide and you can use the debit card you already own overseas. Again, you may be hit with a slew of currency conversion and overseas transaction fees – so ask your bank before you bring yours along. It's also important to inform your bank of your travels as international purchases may be viewed as fraudulent and could cause a block on your card. If you're unsure or are looking for a better option, our guide on the best debit cards to use overseas has options to help you save on those pesky fees.
Foreign cash. This one needs no explanation. By exchanging cash, you're practically guaranteed no issues when paying for items at your holiday destination. Be picky where you exchange though as certain outlets charge a service fee and rates change per day, per outlet. By exchanging prior to your holiday you'll also be more aware of how much of your hard-earned cash you're putting toward your hard-earned break.
Top tips to saving for a holiday
Researching day-to-day spends and exchanging foreign currency at the right time are a few hot tips we like to share around.
For a change of pace, this time we took a page out of our Holiday Spenders budget books for a few extra saving tricks:
Go in with a full holiday budget or an idea of day-to-day costs. The Saver goes in with a day-to-day budget but the Borrower prefers to look at their expenses as a whole. Whichever way you swing, both are acceptable ways to keep on track with your money when abroad and not overspend.
If you do go in with a budget, consider including a buffer. Unexpected expenses can arise so it's always a good idea to buffer an extra $X per day just in case. This is how The Saver does it. If you don't use it and wind up having money to spare on your last holiday day, it's a nice excuse to treat yourself.
If you're going to put it on plastic, opt for an interest-free credit card. The Luxe couple utilise this option to enable them to pay for their trip month-by-month with minimal to no fees.
Scale back your travel. You'll probably already do this naturally, but know what travel expenses spark joy and which do not and put your money and priorities into what makes you happy. For example, if you love staying in resort locations but aren't too fussed about transport, you might opt for a 3-star airline instead of a 5-star one.
Find those freebies: The Low-Cost traveller is ace at this, opting to use free walking tours and couch surfing as a means of keeping expenses at bay. The Borrower also entertains inexpensive activities such as hiking.
Start sussing out flights (and their cost) for your next holiday below:
More guides on Finder