The Foxtel Now puck streaming box will launch later this year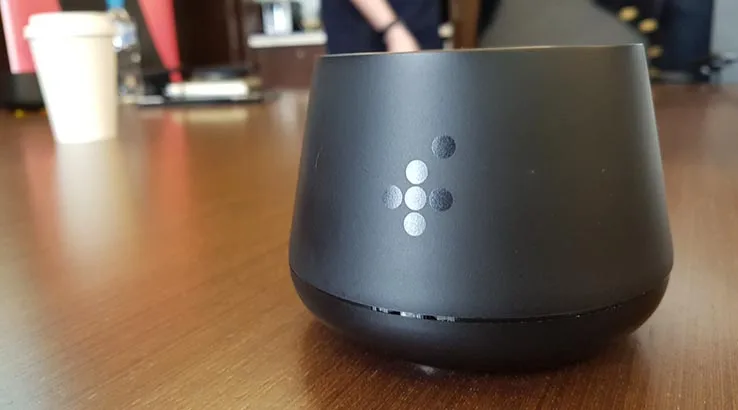 Running Android TV and with an integrated tuner, the Puck will target the Apple TV.
As part of its major rebrand and Foxtel Now announcement today, Foxtel also confirmed that it will be bringing a dedicated streaming box to the Australian market in the second half of this year.
Affectionately referred to as a 'puck', the streaming box is still a while away from its final version, but according to Foxtel will cost somewhere around the $100 price point when it launches later this year.
The device will offer immediate access to the Foxtel Now platform, with the added benefit of expandable functionality through the Google Play store, including the ability to stream YouTube directly from the device.
Foxtel also said it was in direct talks with other Australian SVOD services, and although there was no mention of either Stan or Netflix specifically, Foxtel execs admitted they had hopes to launch with at least one of them pre-installed on the device. It will also offer access to the free-to-air catch up services.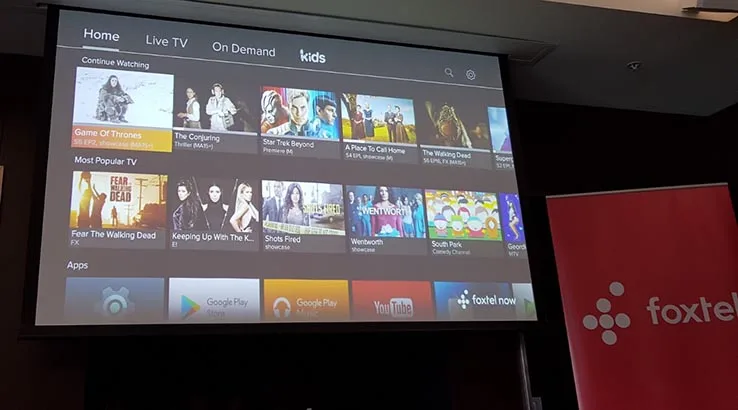 For those who like their free-to-air content live, the puck will incorporate a tuner and aerial port, allowing seamless integration of the free-to-air platforms into the Foxtel Now EPG, although sadly there will be no recording or offline functionality.
While Foxtel Now will only offer HD streams up to 720p resolution, the puck itself will support content up to 4K resolution, which is made even more useful with the fact that it can double as a Chromecast Ultra device. That means you'll be able to stream 4K content to your 4K display through the puck's embedded Chromecast functionality.
A smarter iQ3
While the upcoming Foxtel Now puck is the most exciting hardware development for the Foxtel rebrand, the company did also confirm that in 2018, it will launch an updated version of its iQ3 PVR for cable and satellite Foxtel subscribers.
Details were limited, but the newer version is said to have four times the processing power of the original iQ3 box. This extra grunt will enable it to handle 4K content in the future, while also offering speed and reliability improvements.
Foxtel claim the updated iQ3 will also be cheaper, allowing it to expand beyond the 320,000 iQ3 boxes currently in the homes of subscribers.