The Block: Real estate lessons
Every time a new season of The Block appears on our TV screens, millions of Australians tune in for the fights, the floorplans and the room reveals.
But The Block also offers valuable lessons and information that can be used by every home owner and renovator.
We've analysed every series of The Block to date to reveal how much difference those renovations really make to the value of your house, and whether there's a "halo effect" from being on the series. You can also check out our archive recaps of the 2016 and 2017 seasons.
Blockheads, come on in!
How do room reveals affect final auction results?
---
We look at each Block series from 2003 to 2015 to find out if winning room reveals give you a better chance of winning at the final auction.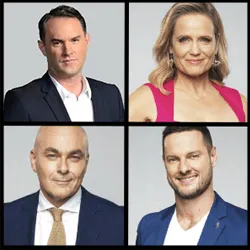 Find out just how much impact the judges have on final auction results
The Block lingo: Jargon and terms explained
---
Can't tell your chippies from your sparkies? Read our guide on The Block Lingo and you can better understand the Blockheads.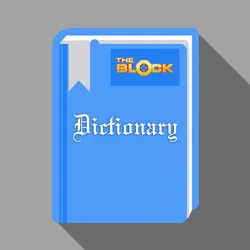 Avoid block shock! Find out what the Block lingo really means
Do clearance rates impact final sale prices?
---
We go season-by-season and take a look at how auction clearance rates have impacted The Block finale sales prices over the years.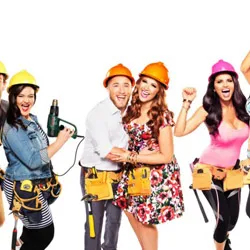 Take a look at our analysis of auction clearance rates across the seasons
Does auction order affect the final sales price?
---
We analysed whether or not the order which a property is auctioned during the finale has an impact on the final sales price.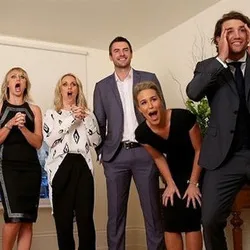 How much more do we pay for homes from The Block?
---
Buyers pay extra for a Block property on auction day, but what happens when they're resold? We've tracked every sale to see the result.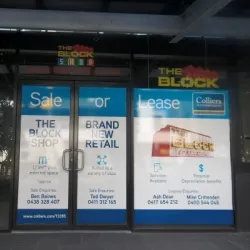 Find out which properties have resold and how well they've done
Does a "bogan" name make you more likely to win?
---
We delve into the names of The Blockheads over time to find out if names considered to be "bogan" do better or worse.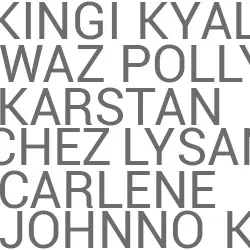 Renovating your home? Check out our guides
ALSO READ: Shaynna Blaze's top 13 interior tips.
Watch our interview with Dean and Shay's auctioneer Damien Cooley about the final auction
List of the all The Block properties
Season
Contestants
Reserve Price
Winnings
Season 1 (2003)
1/67 Roscoe Street, Bondi
Adam & Fiona
$595,000
$156,000
4/67 Roscoe Street, Bondi
Kylie & Paul
$595,000
$152,000
2/67 Roscoe Street, Bondi
Gavin & Warren
$595,000
$75,000
3/67 Roscoe Street, Bondi
Amity & Phil
$595,000
$60,000
Season 2 (2004)
77 Whistler Street ,Manly
Jamie & Andrew
$790 000
$78,000
1/77 Whistler Street, Manly
Jason & Kirsten
$795,000
$77,000
77 Whistler Street, Manly
Jane and Matt
$795,000
$0
3/77 Whistler Street, Manly
Richard & Steven
$800,000
$0
Season 3 (2010)
107 New South Head Road,Vaucluse
Neisha & John
$900,000
$205,000
2/107 New South Head Road,Vaucluse
Mark & Duncan
$860,000
$47,000
3/107 New South Head Road,Vaucluse
Jake & Erin
$910,000
$87,500
4/107 New South Head Road,Vaucluse
Chez & Brenton
$880,000
N/A
Season 4 (2011)
37 Cameron St, Richmond
Josh & Jenna
$950,000
$50,000
39 Cameron St, Richmond
Polly & 'Waz'
$840,000
$15,000
41 Cameron St, Richmond
Katrina & Amie
$860,000
$0
43 Cameron St, Richmond
Tania & Rod
$850,000
$72,000
Season 5 (2012)
401 Dorcas Street, South Melbourne
Dale & Sophie
$975,000
$355,000
403 Dorcas Street, South Melbourne
Mike & Andrew
$966,000
$434,001
405 Dorcas Street, South Melbourne
Brad & Lara
$1,114,000
$506,000
407 Dorcas Street, South Melbourne
Dan & Dani
$992,000
$448,000
Season 6 (2013)
1/142 Park Street South Melbourne
Alisa & Lysandra
$1.140m
$295,000
401/142 Park Street South Melbourne
Madi & Jarrod
$1.310m
$291,000
201/142 Park Street South Melbourne
Matt & Kim
$1.205m
$250,000
301/142 Park Street South Melbourne
Bec & George
$1.265m
$242,000
142 Park Street South Melbourne
Johnno & Trixie
$1.400m
$205,000
Season 7 (2013)
12 Tasman Street, Bondi, Sydney
Phil & Amity
$1.375m
$295,000
8 Tasman Street, Bondi, Sydney
Josh & Jenna
$1.375m
$275,000
10 Tasman Street, Bondi, Sydney
Mark & Duncan
$1.345m
$25,000
6 Tasman Street, Bondi, Sydney
Dan & Dani
$1.355m
$220,000
Season 8 (2014)
1/47 O'Grady Street, Albert Park VIC
Steve & Chantelle
$1.834m
$636,000
3/47 O'Grady Street, Albert Park VIC
Alisa & Lysandra
$1.759m
$616,000
2/47 O'Grady Street, Albert Park VIC
Kyal & Kara
$1.872m
$567,250
4/47 O'Grady Street, Albert Park VIC
Brad & Dale
$1.802m
$507,250
Season 9 (2014)
4/125 High Street Prahran, Melbourne
Shannon & Simon
$1.565m
$435,000
3/121-127 High Street Prahran, Melbourne
Maxine & Karstan
$1.67m
$40,000
2/121-127 High Street Prahran, Melbourne
Chris & Jenna
$1.5m
$310,000
6/121 High Street Prahran, Melbourne
Darren & Deanne
$1.37m
$10,000
1/121-125 high Street Prahan, Melbourne
Carlene & Michael
$1.38m
$10,000
Season 10 (2015)
4/27 Darling Street, South Yarra
Deanne and Darren
$1.455m
$935,000
1/27 Darling Street, South Yarra
Josh and Charlotte
$1.39m
$810,000
3/27 Darling Street, South Yarra
Jess and Ayden
$1.335m
$665,000
2/27 Darling Street, South Yarra
Tim and Anastasia
$1.42m
$755,000
Season 11 (2015)
5/5 Commercial Road, South Yarra
Shay and Dean
$1.645m
$755,000
4/5 Commercial Road, South Yarra
Ebony and Luke
$1.56m
$640,000
1/5 Commercial Road, South Yarra
Caro and Kingi
$1.33m
$405,000
2/5 Commercial Road, South Yarra
Whitney and Andrew
$1.4m
$390,000
3/5 Commercial Road, South Yarra
Suzi and Vonni
$1.48m
$349,000
Season 12 (2016)
1/164 Ingles Street, Port Melbourne
Karlie and Will
$2.6m
$715,000
5/164 Ingles Street, Port Melbourne
Julia and Sasha
$2.59m
$660,000
3/164 Ingles Street, Port Melbourne
Carleen and Dan
$2.3m
$525,000
4/164 Ingles Street, Port Melbourne
Andy and Ben
$2.25m
$510,000
6/164 Ingles Street, Port Melbourne
Kim and Chris
$2.305m
$425,000
Compare construction loans to build your dream home
Rates last updated April 9th, 2020
Read more on this topic
More for Block fans