When is the best time to sell your house?
Want to know the best time of year to sell your house? Read on.
We're committed to our readers and editorial independence. We don't compare all products in the market and may receive compensation when we refer you to our partners, but this does not influence our opinions or reviews. Learn more about Finder.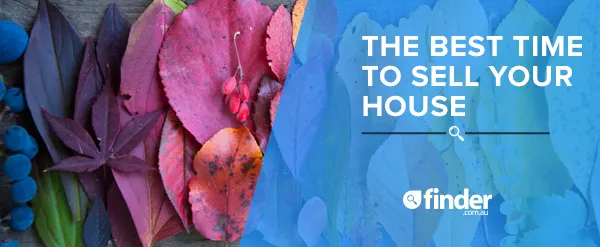 We've all heard the saying that spring is the best time of year to sell a house, but is there any truth behind this statement? Will you get a higher sale price if you choose to sell in a particular month, or is this simply an old wives' tale with little relevance in the modern real estate world?
Let's take a closer look at the factors that can influence the sale price of a property and find out when really is the best time of year to sell your house.
What's so special about spring?
Spring is traditionally seen as the best time of year to sell a house. The basic premise is that after the cold and misery of winter, there is a larger pool of home buyers getting out and about to look for properties. This means more competition for properties, which drives prices up. On top of that, gardens look their best, there's more daylight and it's generally a great time of year to showcase your home in the best possible light.
There's definitely truth to the fact that people become more active when the weather warms up, which does result in an increased number of buyers. However, it's worth considering that if you choose to list your house in spring, you won't be the only homeowner with the same idea. If there's nothing particularly remarkable about your home, it could get lost in an oversupplied housing market.
Autumn is also seen as a good time of year to sell your house. It doesn't have the extreme heat that can stop buyers from venturing out in summer and many buyers spend their time off work over the summer holidays researching the market and making plans about where and when to go house hunting.
In fact, a case can be made to sell specific properties at just about any time of year. However, there's much more to consider than just the season before deciding when is the best time of year to sell your property.
Other factors that affect when you should sell
There are plenty of other factors that you need to consider before selling your house, including:
What the market is doing. Supply and demand will have the biggest impact on whether it's a buyer's or a seller's market. Research the property market in your area and examine the number of listings as well as how much houses similar to yours are selling for. Is the market oversupplied or undersupplied?
Your personal requirements. The season is usually far from the only factor you need to take into account when choosing when to put your house on the market. You may need to find more space for your growing family, downsize following a divorce, find something more affordable, or sell for a wide range of other reasons. Don't let your desire to sell at a certain time of year cloud your opinion of what will be the overall best solution in the long run.
The location of your property. Beach homes will often fetch a high price in summer, while a property with a beautiful garden could fetch the highest price in spring. Different houses present better at different times of year, so think about when your property looks and feels its best before listing it for sale.
By the seasons: Why you should sell at a particular time
Spring
Winter's over, the weather's warming up and flowers are in full bloom. Spring is a time of optimism and hope, when people are ready to get outside more often and start searching for that perfect property.
Gardens can be spectacular in spring, so make the most of your outdoor area and ensure it's up to scratch before any open house. Because the weather is warm but not too hot at this time of year, it's often the ideal time to showcase a house that struggles with heat in summer or that can be dark and depressing in winter.
Summer
Summer is often seen as a bad time to sell your house. December sees the lead-up to Christmas when everyone is time-poor, fulfilling busy social calendars and not interested in going house hunting. Then, in January, many people are enjoying relaxing summer holidays and don't want the hassle of attending multiple open houses.
However, there are certain periods and situations when selling in summer could be a good idea. Advertising your property in late January to February could mean it stands out in an undersupplied market.
If you're selling a beach house or other waterfront property, summer is the ideal time to show it off at its best. Similarly, houses that are cold, dark and uninviting can look much more attractive to borrowers on a bright and breezy summer's day.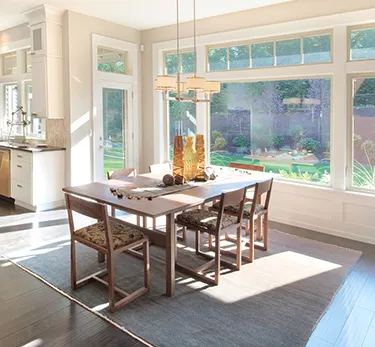 Autumn
While not as frenzied as spring, autumn can be a busy time for real estate. The stress of Christmas and the lazy summer holidays have passed, but it's not yet time for the chill of winter to set in.
Autumn is another time of year when your garden is at its best, with changing colours and beautiful scents helping to create an inviting atmosphere for buyers. It can also be a good time to take advantage of mild weather conditions, for example, if your house is cold and dark in winter or overheats thanks to too many west-facing windows in summer.
Winter
Often seen as one of the worst times of year to sell a home, winter does actually have some potential benefits for sellers. Because the market is relatively quiet at this time of year, those buyers actively looking for properties are usually quite motivated and only have limited choice. For example, a buyer may have already sold their own house and may need to find a new home for themselves within a short timeframe. They could be willing to offer more to secure your property.
There's also the fact that some homes present well in winter when features like an open fireplace or just a warm, cosy atmosphere can entice buyers. Just make sure to choose an inspection time that makes the most of the available daylight and preheat chilly spaces to present your home in the best possible light.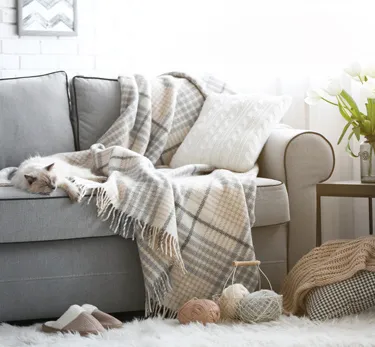 ---
Before you decide to list your house for sale, research the housing market in your local area to determine whether it's a good time to sell or not. Ask a trusted real estate agent for their advice as well – this will help you get the best sale price for your property.
Images: Shutterstock
More guides on Finder