The best* credit cards for earning Velocity Frequent Flyer Points
From bonus point offers to earning more points per $1 spent, compare these Velocity credit cards and get the biggest bang for your buck.
We're reader-supported and may be paid when you visit links to partner sites. We don't compare all products in the market, but we're working on it!
Velocity Frequent Flyer credit cards give you a way to get flights and other rewards faster by offering you Velocity Points per $1 spent on your everyday purchases. If it's a new card, you could also get thousands of bonus points through an introductory offer.
Looking for the best credit card?
There's no single credit card that's best for everyone as all our needs are different - and what's best for you might not be best for someone else. Keep in mind that we don't compare every product in the market, but we hope that our tools and information will allow you to compare your options and find the best credit card for you.
American Express Credit Card Offer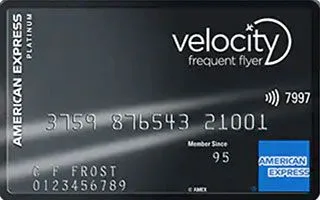 American Express Velocity Platinum Card
Receive
50,000
bonus Velocity Points
Eligibility criteria, terms and conditions, fees and charges apply
American Express Credit Card Offer
Receive 50,000 bonus Velocity Points and up to 2.25 points per $1 spent. Plus, up to 4 lounge passes per year.
50,000 bonus Velocity points when you spend $3,000 within the first 3 months
Up to 2.25 points per $1 spent on eligible purchases, uncapped
100 Velocity Frequent Flyer Status Credits
Up to 4 airport lounge passes per year: 2 Virgin Australia & 2 Amex
Compare Velocity Frequent Flyer credit cards
*The credit card offers on this page are chosen from a range of credit cards available to us and are not representative of all the products available in the market. The use of the terms "best" and "top" are not product ratings and are
subject to our disclaimer
. There is no perfect order or perfect ranking system for the products we list on our Site, so we provide you with the functionality to self-select, re-order and compare products. The initial display order is influenced by a range of factors including conversion rates, product costs and commercial arrangements, so please don't interpret the listing order as an endorsement or recommendation from us. We're happy to provide you with the tools you need to make better decisions, but we'd like you to make your own decisions and compare and assess products based on your own preferences, circumstances and needs.
What you'll find in this guide
How can I find the best* credit card for earning Velocity Frequent Flyer points?
If your goal is to collect as many Velocity Points as possible through a credit card, there are two main features and options you'll need to look at to narrow down your search:
Introductory bonus point offers. While many cards offer thousands of points when you spend a set amount in the first few months (eg, $3,000 in the first 3 months after approval), others may offer you bonus points in instalments. For example, you could collect 10,000 points per month when you spend $1,000 each month for the first 8 months after being approved – up to 80,000 points. You can click on the "Bonus points" column in the table above to filter cards based on how many points you'll get through the offer, then check the spend requirements so you can find one that offers the most value for you.
Ongoing earn rate. With the earn rate, make sure you check for any points cap that could apply to your spending. For example, a card could offer 1 point per $1 spent up to $3,000 per statement period and 0.5 points per $1 for any spending above that amount. Also check to see if different earn rates apply based on the type of spending, such as for shopping at major supermarkets or even flight bookings with Virgin Australia.
The 3 Velocity credit cards with the highest ongoing earn rates
If you're interested in a card that offers you ongoing opportunities to earn Velocity Points, compare the details of these credit cards that offer more than 1 Velocity Point per $1 spent on eligible purchases.
Diners Club Personal Card + World Mastercard Bundle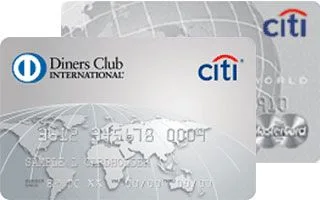 This two-card bundle offers you 2 Diners Club Reward points per $1 spent on the Diners Club card (uncapped), which you can transfer to Velocity Points at a 1:1 rate. That means you essentially earn 2 Velocity Points per $1 spent, after the points are converted. The World Mastercard offers a lower rate of 0.75 points per $1 spent but is handy when you're spending with businesses that don't accept Diners Club cards.
Beyond the earn rates, this account charges an annual fee of $299 and offers complimentary travel insurance, access to Diners Club airport and member lounges and premium Mastercard benefits, such as complimentary hotel room upgrades. Because it's a charge card, you'll have to pay off the balance in full by the due date on each statement to keep the account in good standing.
American Express Explorer Credit Card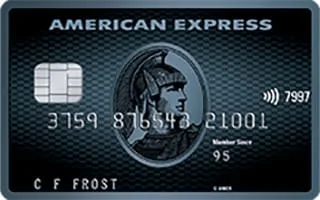 This credit card earns 2 points per $1 spent on everyday purchases as part of the Membership Rewards Gateway program. With this program, a minimum transfer of 2,000 points gives you 1,500 Velocity Points. The result is that you earn the equivalent of 1.5 Velocity Points per $1 spent with the card. Occasionally, Velocity also offers bonus points when you transfer rewards from a credit card partner, which could boost the conversion by around 10-15%.
Another standout detail of the Amex Explorer is that its $395 annual fee is completely offset by a yearly $400 Travel Credit you can put towards flights, hotels, car hire or experiences booked through American Express Travel. It also offers two complimentary entries per year to the American Express Lounge at Sydney or Melbourne airport, complimentary travel insurance and purchase insurance – including for smartphone screen covers.
American Express Platinum Edge Credit Card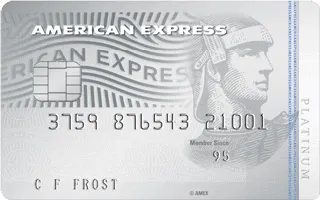 This Amex card earns Membership Rewards points through the Ascent program, which offers a transfer rate of 1:1 to Velocity. This means you can earn the equivalent of 1 Velocity Point per $1 spent on most purchases, with higher rates of 3 points per $1 spent on purchases at major supermarkets (including Coles and Woolworths) and 2 points per $1 spent at major petrol stations. If you want to use a credit card to pay the Australian Taxation Office (ATO) or other government bodies, you'll get a reduced rate of 0.5 points per $1 spent.
Similar to the American Express Explorer, this card's $195 annual fee is completely offset by a $200 Travel Credit. It also offers complimentary international travel insurance, purchase protection insurance for eligible stolen or broken items, refund protection insurance and extended warranty coverage.
How to transfer your credit card reward points to Velocity

What other features should I consider?
When you're comparing Velocity Frequent Flyer credit cards, looking at the following details will help you find one that works for you:
Annual fees. Almost all Velocity credit cards have an annual fee, which could be upwards of $300 in some cases. In fact, the American Express Velocity Escape Card is the only card directly linked to Velocity that has a $0 annual fee for life.
Interest rates. These cards typically have interest rates above 17% p.a., which could quickly outweigh the value of points if you carry a balance from month to month.
International transaction fees. This fee is particularly important if you get a Velocity credit card that offers a higher earn rate for spending overseas. International transaction fees are typically worth around 3% of each transaction you make online or overseas with an international retailer. While the fee could be more or less than this amount, it's always going to offset the value of the points you're earning to some extent.
Complimentary extras. If you want other travel perks, such as lounge passes, free flights or travel credit, keep in mind that they may not always be on the card with the highest earn rate or bonus point offer. These perks could still be worth it, but it ultimately depends on what features you value the most.
If you want one of the best credit cards for earning Velocity Points, you'll generally need to decide whether you'd prefer loads of points in one go through a bonus point offer, or more points per $1 spent on a card with one of the highest earn rates. If you want to get a card that has both a competitive bonus points offer and a high earn rate, make sure you compare Velocity credit cards regularly so you can jump on an offer that fits your goals.
Images: Shutterstock
Back to top
More guides on Finder
Finder's RBA Cash Rate Survey: 60% of experts blame BNPL for drop in credit cards

Credit cards are being used less and experts say Buy Now Pay Later services such as Afterpay and Zip are to blame, according to new research from Finder. In this month's Finder RBA Cash Rate Survey™, 39 experts and economists weighed in on future cash rate moves and other issues related to the state of the Australian economy.

HSBC Platinum Credit Card

This card offers 0% interest on balance transfers for 36 months, a discounted $29 first year annual fee and platinum benefits including airport lounge passes and complimentary insurance covers.

American Express Velocity Business Card

The American Express Velocity Business Card earns points per $1 spent and offers complimentary travel insurance and two complimentary Virgin Australia lounge passes each year.