The best BB creams: Reviews from real women
The best BB creams
We're reader-supported and may be paid when you visit links to partner sites. We don't compare all products in the market, but we're working on it!
What is BB cream?
BB cream is a relatively new product that emerged in the mainstream beauty market in 2011. BB most commonly stands for blemish balm or beauty balm, and it's typically used as an alternative to foundations and concealers. Often marketed as an all-in-one product, many BB creams are said to replace moisturiser, serum, sunscreen, primer and foundation.
BB creams are supposed to be much lighter and less harsh on the skin than traditional makeup products. They are supposed to treat skin blemishes such as acne and sunspots. The formulation is also usually mineral-based and may come with anti-inflammatory properties.
Essentially, BB cream is a lighter-coverage foundation that is designed to be good for your skin.
Now that BB cream has been on the market for a few years, almost every beauty brand has its own version. Many brands have even branched out into CC creams and DD creams (more information on this below).
So, with every brand making its own BB cream, which one should we be using? Just like we did in the best mascaras article, we asked around to find out.
---
Author's picks:
I have two favourites and they are both fantastic products.
I love MAC Cosmetics Lightful C Tinted Cream SPF 30 with Radiance Booster and Philosophy No Reason to Hide Instant Skin-Tone Perfecting Moisturiser. Both these products are a little more expensive than your average BB cream, but I believe they're worth the money.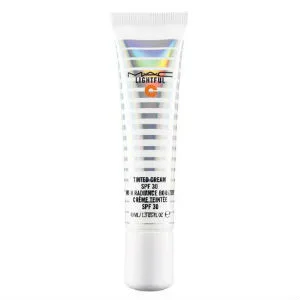 The MAC cream is very light but still offers a reasonable amount of coverage, plus it has built-in SPF 30. Why do I love this product so much? It instantly delivers on the promise of making your skin more radiant. It adds a dewy-ness and a glow to your skin that I've never been able to replicate with any other product.
The product also claims to improve the natural appearance of skin over time. Unfortunately, I haven't been using it long enough to see whether or not it delivers on that front. But I do notice that the product never clogs my skin the way foundations do.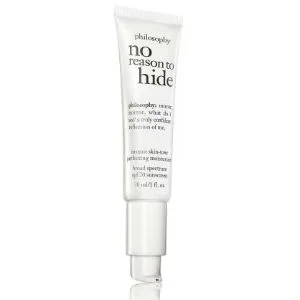 I love the Philosophy cream because it's a bit thicker than a regular BB cream. It's still a light-coverage product, but you can build it up. Because it's thick and almost stiff, it doesn't budge once it's on.
This is the product I wear if I know I have a long and busy day. I accidentally had water splashed all over my face last week when I was wearing this product and I can tell you that after I patted off the water, the product was unmoved on my face. It's just magic.
Plus, it still has the sheer appearance of BB cream. I hate heavy foundations. I like it when a few of my natural freckles come through the makeup.
---
The favourite: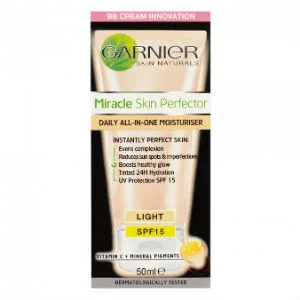 Classic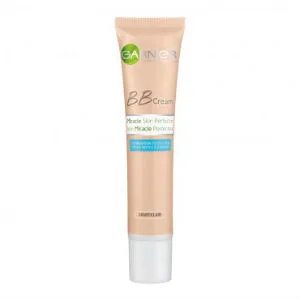 Oil-free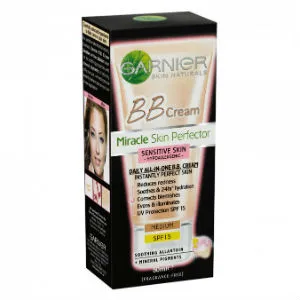 Sensitive
"Garnier's Oil-free BB gives a light, even coverage and a pretty summery glow, and it's super-reasonable at just $15!"
- Lauren
"I've only ever tried a couple, but my favourite was Garnier Miracle skin. It's not too heavy, and I think it was one of the first released in Europe, so it's been going for a while."
- Sarah
"I've tried them all and Garnier is the best I've tried. BB Cream Classic Miracle Skin Perfector. It's the cheapest too."
- Genevieve
---
Other top BB creams: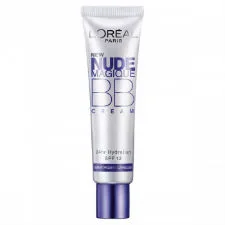 L'Oreal Nude Magique BB cream
"I use the L'Oreal BB cream. It blends in easily to your skin tone, covers redness, doesn't look blotchy or powdery and has an SPF."
- Mina
"I've used L'Oreal, which is great. It's good for everyday wear."
- Liz
---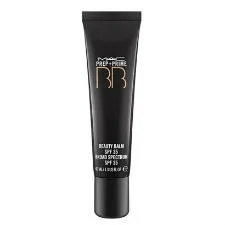 "It makes me look tanned, blurs the skin and is also a primer."
- Bianca M
---
Models Prefer CC Unbelievable Colour Correcting Cream
"So easy. Never had to worry about blending or whether it would stay all day. Always got compliments on my skin when I wore it... but they stopped making it."
- Jaselle
---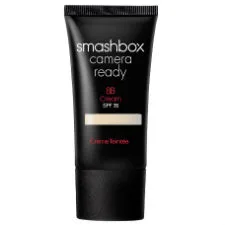 "Smashbox is a perfect all-rounder and has amazing coverage for a BB. I also love the NARS tinted moisturizer. It's amazing. Radiant and creamy but lightweight and non-comedogenic."
- Steph A
---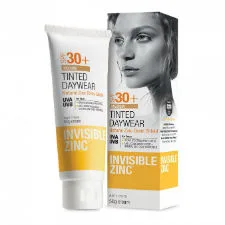 Invisible Zinc tinted moisturiser
"The colour is subtle but really makes my skin glow. It hydrates too. And it doesn't congest my skin either, unlike other sunscreen-based products."
- Rae
---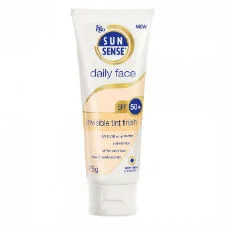 "I have to say Sunsense tinted moisturiser gave me incredible results. It actually reduces my sun spots, and it's ridiculously low in price."
- Marie
---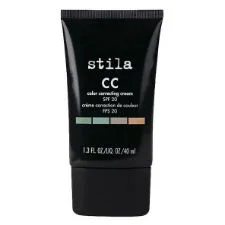 "Stila CC cream is amazing!!!"
- Emily G
---
"I highly recommend! Mix it with your everyday foundation and apply with a sponge by tapping it across your skin. Finish off with powder for a matte finish because sometimes the SPF does shine."- Shirley
More guides on Finder
Even more shopping deals