The Amazon Fire TV Stick is available in Australia
Amazon's streaming dongle is on sale for $69.
Amazon's launch in Australia will see it finally debut one of its own key pieces of technology: the Fire TV Stick Basic, an HDMI dongle which you can plug into your television to stream content from your phone, tablet or computer to your big screen. Think of it as Amazon's version of the Chromecast or Apple TV.
Amazon announced the latest Fire TV Stick release last month, but at that point it would not ship to Australian addresses. With the launch of the Australian site, that's changed, and you can now pick up the Fire TV Stick Basic for $69, with free postage.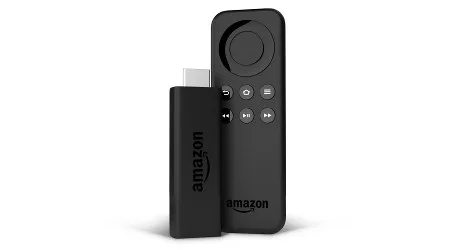 Buy Amazon Fire TV Stick
from Amazon
With Amazon's Fire TV Stick, streaming movies and TV from Amazon Prime Video, Netflix, YouTube and other Amazon apps is as simple as slotting it into your TV's HDMI port and kicking back on the couch.
View details
That's actually a slight discount on the US$49.99 charged for the device in America. Converted and with GST added, you'd expect to pay around $72 based on today's exchange rates. Amazon is enforcing fairly strict country boundaries with the device: if you order on amazon.com.au, you can only ship to an Australian address.
Unsurprisingly, the device includes support for Amazon's own streaming service, Amazon Prime Video. It also has apps available for Netflix, YouTube and Spotify, as well as a wide range of games and social apps.
However, at launch, it doesn't have support for any local TV platforms such as the ABC's iView. That puts it at a disadvantage compared to other devices like Telstra's Telstra TV 2, which has support for every major Australian TV channel.
We'll be checking out the Fire TV Stick Basic in a review in the near future. We'll be waiting a little longer to check out its sibling, the Echo speaker, with Amazon recently confirming it won't be available down under until 2018.
Latest Amazon Australia headlines
Picture: Amazon