What is Telstra Air?
Access fast broadband from thousands of hotspots across Australia through Telstra Air.
We're committed to our readers and editorial independence. We don't compare all products in the market and may receive compensation when we refer you to our partners, but this does not influence our opinions or reviews. Learn more about Finder.
Covered in this guide:
What is the Telstra Air network?
How do I access the Telstra Air Network?
Can I use Telstra Air overseas?
Is Telstra Air free?
How do I find Telstra Air hotspots?
Plans that include access to Telstra Air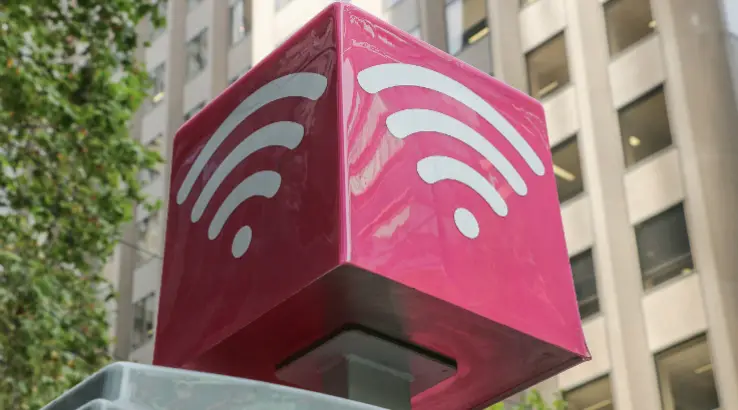 ---
Telstra provides communication services for millions of Australians, whether through classic fixed phone lines, Telstra Mobile phone services or wireless or fixed line Telstra broadband plans. Within Australia the odds are pretty good that you've either been a Telstra customer, or you are a Telstra customer currently.
It's the biggest provider of network communication services in the country, with every other provider playing catch-up in one way or another. Telstra positions itself as the premium network provider in Australia, although it's certainly not without its competitors.
Telstra Air is a good example of an additional service open to most Telstra customers that differentiates its service offerings from those of its competitors.
What is Telstra Air network?
Telstra Air is the marketing name of Telstra's network of Wi-Fi enabled hotspots for mobile data provision. Telstra uses a mix of its own installed hotspots across the nation as well as customer fixed line broadband modems that connect up to the Telstra Air network to form a nationwide mesh of availability.
While Telstra enjoys the widest 4G LTE availability in Australia, Telstra Air gives it another method of getting data services out to its customers. Because the hotspot points rely on fixed line connections, they can sometimes be a better bet than a 4G LTE network in a congested network environment, although as with all things wireless, experiences can vary.
Outside of the free Wi-Fi offer, strictly speaking, your access to Telstra Air depends on the specifics of which Telstra services you have. If you have a Telstra home broadband service, you can access Telstra Air if you have a compatible Telstra Home Gateway. Specifically, that needs to be a Gateway that allows your home broadband service to form part of the wider Telstra Air network. What this means in practical terms is that a small part of your incoming broadband bandwidth is reserved for Telstra Air. You're not giving strangers access to your home Wi-Fi, but simply providing effective "guest" style access. In return for doing so, Telstra provides access not only to Telstra Air within Australia, but also to "fon" branded hotspots across the world.
How much does Telstra Air cost?
Telstra Air is considered a value-add for its existing customers. What that means in pricing terms is that if you're on a qualifying Telstra service, Telstra Air access is provided at no charge.
Accessing the Internet via Telstra Air doesn't count against your home or mobile data allowance, so you don't have to worry about watching your downloads when connected to a Telstra Air hotspot.
If you're not a Telstra customer, you can purchase guest access to Telstra Air spots on a time-limited ad-hoc basis.
How can I find a Telstra Air hotspot?
You've got a couple of different ways of sniffing out your closest Telstra Air hotspot if you're keen for some mobile Wi-Fi.
At a very simple level, you can check for Telstra Air availability from a compatible device such as a smartphone, tablet or laptop by searching for the network, although Telstra's own installed hotspots are rather easy to spot thanks to the vibrant pink Telstra Air branding. If you spot one of the increasingly few public phone booths with a pink top, that means that it's also a Telstra Air hotspot.
Telstra also offers an app for iOS and Android that works for home broadband customers to automatically connect to Telstra Air hotspots when in range.
You can get free Wi-Fi data at over 1 million hotspots across Australia and millions of Fon hotspots overseas. Use Telstra's online hotspot checker to find a local hotspot.
Grab a Telstra plan to access the free Telstra Air network here.
Check out these Telstra SIM-only plans, all of which include Telstra Air access across the hotspot network:
---
---
More guides on Finder
Latest mobile plan deals on Finder