How does telehealth work in Australia?
Telehealth lets people access expert healthcare over the phone, or via video call.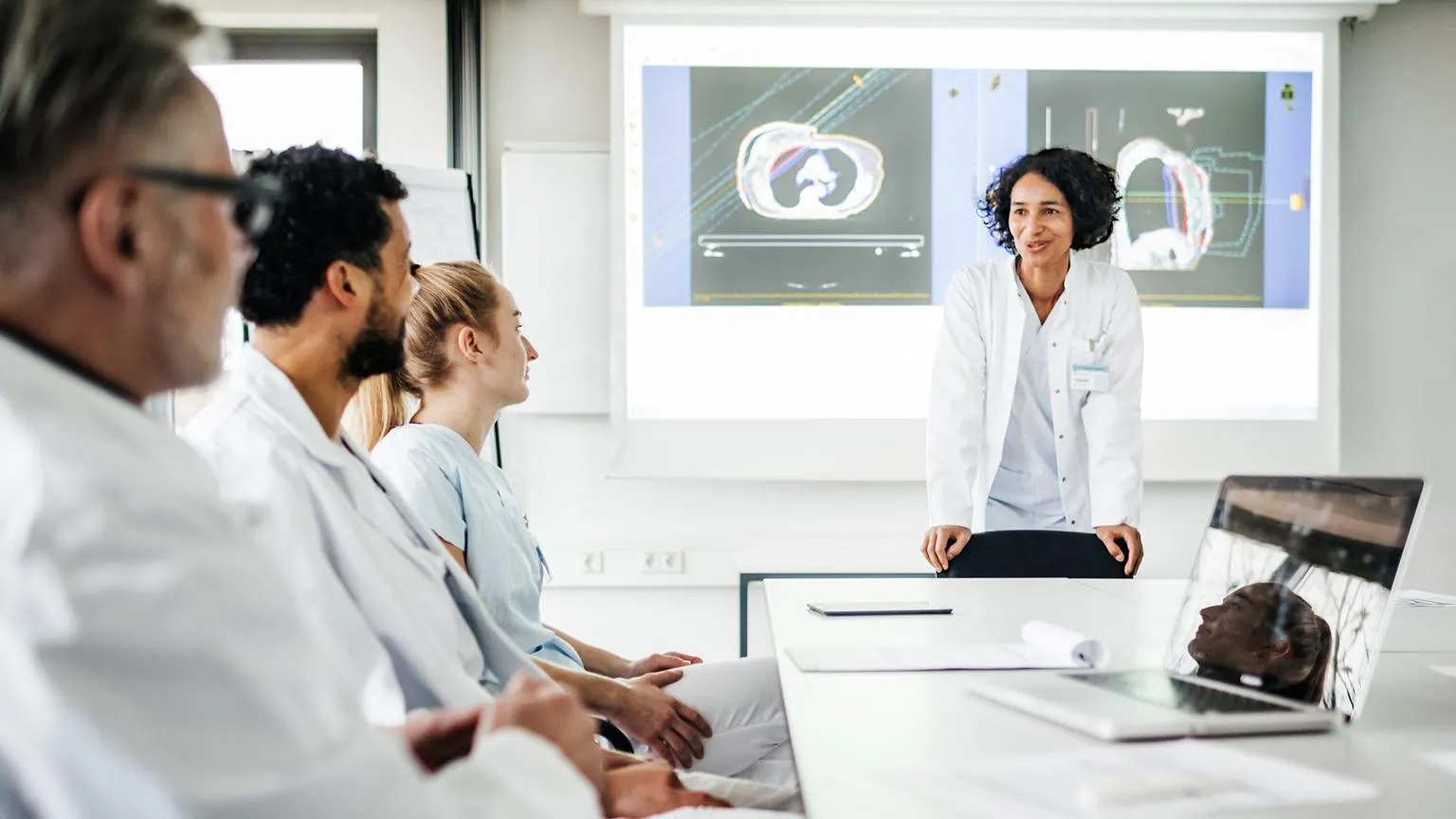 Telehealth is a term used to describe any health service which is delivered remotely, usually over the phone or via video call.
So if you call your doctor to get a prescription renewal, or video chat with your physiotherapist to learn some new exercises, these would both be considered telehealth.
Telehealth is a convenient solution for lots of Australians, including those who live remotely, have limited access to transport, struggle with mobility, or just have very little time to spare.
Whether you're looking to access telehealth services, want to know how your health insurance can help, or just want to learn more about what's available, this guide runs you through everything you need to know - and more.
What is telehealth?
Telehealth refers to any health service which is delivered remotely, usually over the phone or via video call. You could have an online counselling session, a quick phone call with your GP, or a video chat with your physiotherapist. These are all considered telehealth.
While telehealth has been available in Australia for many years, the term became much more widely known after the government announced a broader telehealth program as part of its response to the coronavirus pandemic.
Before the coronavirus pandemic, telehealth was most commonly used to make it easier for people in remote communities to access expert healthcare.
However, on 30 March, the government expanded funding for telehealth, so bulk-billing became more widely available to Australians seeking healthcare services over the phone or via video call. That means even city-dwellers with a GP just a few streets away can now bulk-bill a telehealth appointment, when previously that wouldn't have been subsidised by Medicare.
How does telehealth work?
The specifics vary between different telehealth providers but, generally, you arrange an appointment with a health professional as usual but instead of visiting their office, you participate in a video call or phone call instead.
Some telehealth services are online-only, and don't have a physical location that patients can visit. However, other healthcare professionals provide in-person consultations as well as telehealth options. It's possible your regular GP offers video consultations, as well as face-to-face appointments.
If you need a prescription, it's sometimes possible to have the medicine posted directly to you, or your subscription sent to a pharmacy for pick-up for delivery. Speak to your healthcare professional to find out how they manage prescriptions via telehealth.
Remember, not all healthcare is possible via telehealth. If you require a physical examination, or your healthcare needs are considered an emergency, telehealth might not be right for you.
How do I pay for telehealth?
Medicare covers the cost of some telehealth services, but you may also be able to claim on your health insurance, or pay independently.
Medicare: From March 30, the government announced that all Australians would be eligible for Medicare-subsidised telehealth. However, not all telehealth services provide bulk billing, so if you want to claim a subsidy through Medicare, be sure to check with the service provider before making an appointment.
Health insurance: Many health funds started offering or expanding telehealth services to their members during the coronavirus pandemic. Check with your health fund to see if telehealth is covered, or if there are any restrictions on which service providers you can use.
Independently: If you don't have health insurance, and can't claim on Medicare, you still have the option to pay for telehealth services independently.
What services are included in telehealth?
Telehealth services listed in the Medicare Benefits Schedule include include:
GP services and after-hours consultations
Some consultations by other medical specialists and nurse practitioners
Mental health treatment
Chronic disease management
Aboriginal and Torres Strait Islander health assessments
Services to people with eating disorders
Pregnancy support counselling
Services to patients in aged care facilities
Services to children with autism
How has telehealth changed during the coronavirus?
Previously, bulk-billed telehealth services were only available to a select group of Australians, including those in remote communities or high-risk patients. However, on 30 March, the government expanded eligibility to include all Australians and announced incentives for medical health care practitioners delivering telehealth services.
The government has said these measures will remain in place during the current coronavirus health emergency, but it's not yet clear when things will go back to normal, or if the new telehealth criteria is here to stay.
How can I access telehealth services?
You can contact your regular healthcare provider to see if they are offering telehealth services. Many doctors began offering telehealth services during the pandemic, so it may be a new service from them that you weren't previously aware of.
You can also compare online doctor and GP services to see which providers sound right for you, or compare online counselling and therapy services if you're looking for mental health help.
The table below also shows some of the major telehealth services in Australia, along with information on where they operate and how to get in touch.
| Brand | Availability | Contact info |
| --- | --- | --- |
| Healthdirect | Nationwide | 1800 022 222. |
| HealthNow | Nationwide | 1800 870 711 |
| 13 HEALTH | Queensland | 13 43 25 84 |
| Western NSW Local Health District | Western NSW | Visit the Western NSW Local Health District page to get connected or call 02 6809 6829​ |
| Hunter New England Local Health District | The Hunter, New England and Lower Mid North Coast regions | Visit the Hunter New England Local Health District page to get connected or email HNELHD-ClinicalTelehealth@hnehealth.nsw.gov.au |
| South Australia Health | South Australia | Visit the Preparing for your telehealth appointment page to get connected or email HealthSADigitalTelehealthNetwork@sa.gov.au |
| Healthy Western Australia | Western Australia | Contact your local health service provider. For technical assistance or general telehealth enquiries call 1300 367 166. |
| Northern Territory Health | Northern Territory | Email teleHealthHeldpesk.THS@nt.gov.au or phone 1300 762 254 Email |
| North Western Melbourne PHN | In a number of public specialist clinics in Victoria | Email telehealth@dhhs.vic.gov.au |
Does private health insurance cover telehealth?
Yes, some health insurers offer telehealth services to their members. The table below includes information on some health funds with telehealth benefits.
| Brand | Services | Apply |
| --- | --- | --- |
| | Medibank provides telehealth services including triage, health advice and referral, health coaching, mental health programs, and chronic disease management. | Go to Site |
| | HCF partners with telehealth start-up GP2U, which provides a remote medical consultation and prescription service. You can now have bulk-billed online GP consultations. | Go to Site |
| | If your services are offered via phone or video call and are included on your extras cover, AHM will pay benefits towards individual telehealth consultations between 30 March – 30 September 2020. | Go to Site |
| | For members with extras cover, CUA will pay benefits for consultations provided by phone or video across a range of allied health practitioners. | |
| | If you're already covered for a service, have served relevant waiting periods and have remaining limits, you'll be able to claim on a telehealth consultation in the same way you would for an individual face-to-face visit. | Go to Site |
Related Posts
You might like these...