Teeth whitening gel
From where to buy teeth whitening gels in Australia to the types currently available to you - this is everything you need to know.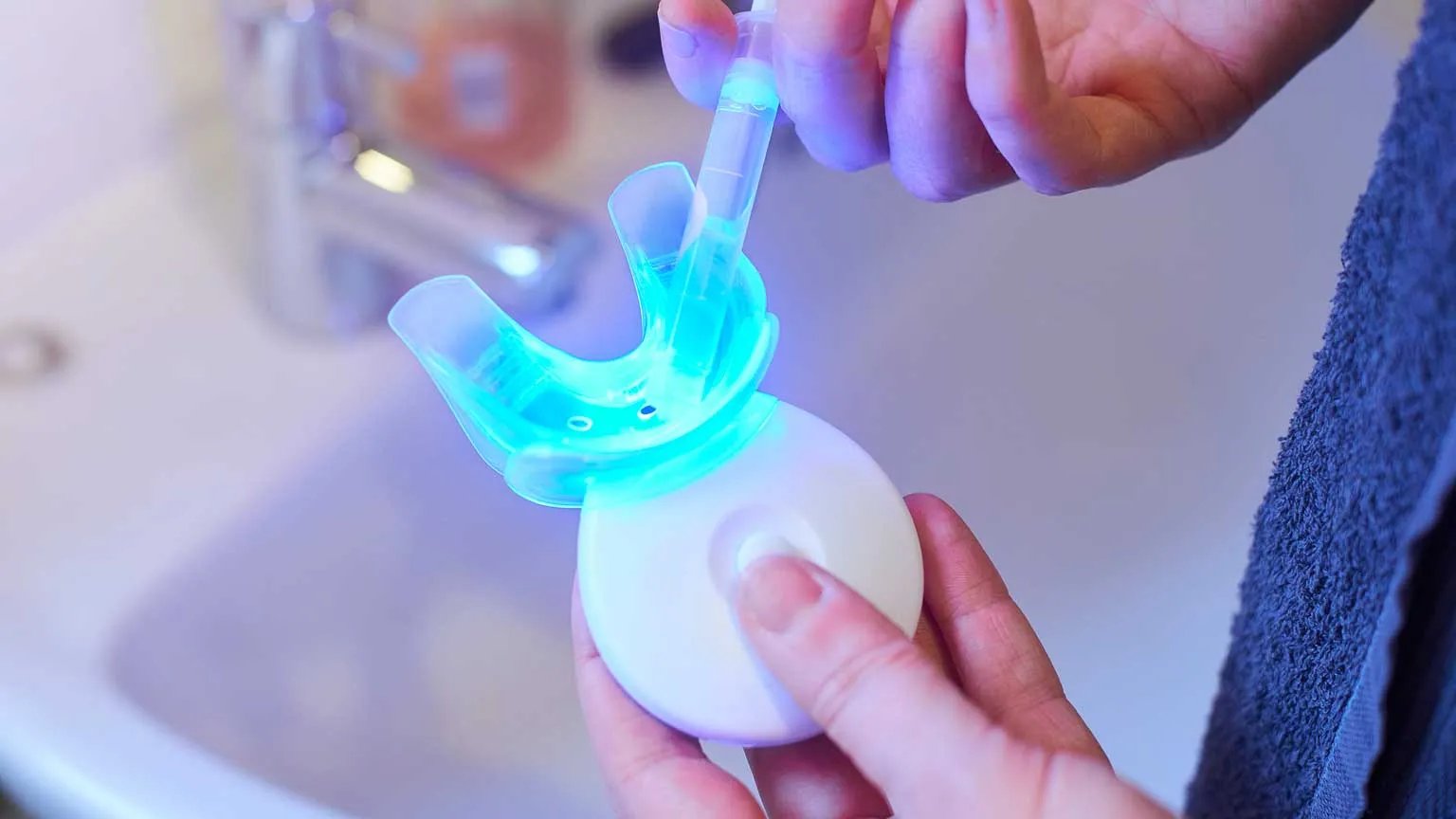 We're reader-supported and may be paid when you visit links to partner sites. We don't compare all products in the market, but we're working on it!
At-home teeth whitening treatments have come a long way. Teeth whitening gels now sit alongside toothpastes, pens and whitening strips which aim to offer you a whiter and brighter smile.
In this guide, you'll find out how to maintain your pearly whites for a range of price points and the types of teeth whitening gels currently on the market.
Types of teeth whitening gel
There are currently two types of teeth whitening gels:
Hydrogen peroxide teeth whitening gel: Most teeth whitening gels contain either hydrogen peroxide or carbamide peroxide. These ingredients are professional grade and can offer the fastest results.
Natural teeth whitening gel: Avoid chemicals all together with all natural formulas. The main ingredients in these teeth whitening gels include sodium bicarbonate or hydrated silica (naturally derived). Some might even include activated charcoal to help assist the active stain-removing ingredient.
Which brands sell teeth whitening gel?
Where to buy teeth whitening gel
Shop for teeth whitening gels
Hydrogen peroxide teeth whitening gels
Natural teeth whitening gel
Professional vs at-home teeth whitening gel
With the teeth whitening industry bigger than ever, you now have the option to get the professional-grade formulas in the comfort of your own home. The only real difference between the two, is how quickly you're likely to see results. Having a treatment completed at the dentist is usually faster and shade improvement is typically instant. Outcomes will vary from person to person.
Although at-home teeth whitening gel treatments usually take at least two weeks to see maximum results, the costs are relatively cheaper. If you're after professional-grade formulas at home, be sure to pick up a kit that contains either hydrogen peroxide or carbamide peroxide.
Can gel actually make your teeth whiter?
The active whitening ingredients in gels include hydrogen peroxide, carbamide peroxide and phthalimidoperoxycaproic acid. It's worth noting that phthalimidoperoxycaproic acid offers a non-peroxide formula.
Natural teeth whitening gel formulas will include sodium bicarbonate (baking soda) or hydrated silica. These ingredients may be able to help in the removal of surface stains on the enamel.
How long does it take teeth whitening gel to work?
There isn't an exact time frame for how long teeth whitening gels take to achieve maximum results. However, they are made to be fast-acting, and brands such as Opalescence claim its gels lighten within one to two weeks.
How much does teeth whitening gel cost?
Teeth whitening gel prices vary depending on the size of the kit. Single packs can be as little as $5-$10. On the other hand, multipacks range between $50 and $120 depending on how many come with the kit.
You can find cheaper alternatives on Catch.com or iHerb where the average cost is around $7 a kit.
How do I keep my teeth white between applications?
While using a teeth whitening product such as gels you'll want to avoid acids, tannins and chromogens as they can stain enamel.
The main things to avoid include:
Coffee
Tea
Soft drinks
Wine
Cigarettes
Fruit juice
---
Looking for a more advanced option? Compare professional teeth whitening treatments
More guides on Finder