Teeth straightening | Compare your options, costs and treatment times
Keen to improve your smile? See how clear aligners compare with traditional braces.
No regular dentist visits required
Straighten your teeth in as little as 6-9 months
Removable aligners
Nighttime-only kits available
Ready to straighten? Get your kit now.
We're reader-supported and may be paid when you visit links to partner sites. We don't compare all products in the market, but we're working on it!
If you're looking to make your teeth straighter, there may be a few different treatments at your disposal to help you get the smile you crave.
Compare popular teeth straightening companies
A few companies dominate the dental aligners space, but factors like prices and treatment times can help you decide which brand may be best for you.
We've compared a few of the most popular brands on the market, including SmileDirectClub and WonderSmile.
What are my options?
Braces
Used to improve over- and under-bites, crooked teeth and a host of other dental mis-alignments, dental braces have been used to straighten teeth for decades.
While they tend to be more cost-effective than clear aligners, braces are permanent fixtures in your mouth until the treatment is done, require regular check-ins with an orthodontist and can make maintaining good dental hygiene tricky.
How do braces work? Wires, which are regularly adjusted by an orthodontist, are used to pull your teeth into better alignment.
They tend to be made from metal, ceramic, resin or composite material and are attached to your teeth using brackets, which are fixed to your teeth for the duration of the treatment and tied together by rubber bands.
Aligners
Made popular in recent years by the company Invisalign, dental aligners provide a more cosmetically conscious way of straightening teeth.
Usually a bit pricier than traditional braces, these clear aligners are harder to see in your mouth and are removable, which makes eating, drinking and cleaning your teeth easier.
How do aligners work? Using a series of clear plastic shells that are worn over your teeth and can be removed at any time, aligners are custom-designed for your mouth. You'll then get a new set every few weeks that are slightly different to help shift your teeth until your treatment's course has run. They are made through a process that includes x-rays and impression casts of your teeth.
Read our in-depth comparison: Braces vs aligners
Which is more effective for teeth straightening - braces or aligners?
Both options have pros and cons. Generally speaking, metal braces are seen as a trustworthy and affordable option to tackle dental alignment issues. Braces tend to be better at re-working teeth that suffer from overcrowding. Also, they tend to cost a bit less than aligners as we explain below. As braces are fixed to your teeth, you won't have to worry about misplacing them.
Aligner treatments may offer a smooth and pain-free treatment process. The average overall treatment time with aligners can be as few as four months in some cases, making them quicker than most conventional braces. Aesthetically, patients are more likely to prefer the see-through appearance of aligners. However, the typical cost of aligners is more than with braces.
There are a range of teeth straightening companies to consider, including the following:
SmileDirectClub. You'll have the option to book a teeth scan with a registered dentist or orthodontist, or by using a use-at-home kit before getting your braces delivered. You can take advantage of regular virtual check-ins with your assigned dentist or orthodontist.
Invisalign. With Invisalign, you'll be offered a tailored step-by-step process to correct your teeth without the hassle of traditional braces. This usually includes in-person visits to your assigned professional about once every four to six weeks.
EZSmile. As with Smile Direct Club, you can choose to book a 3D scan or order a kit to create moulds of your teeth from home. You'll be sent a new set of aligners every two to three weeks.
ClearCorrect: Also offering clear aligners that are easy to remove for eating or cleaning your teeth, with ClearCorrect you'll get a set of aligners based on an impression of your current teeth to work to straighten them.
How long will it take to straighten my teeth?
According to Orthodontics Australia, the typical length for wearing braces is between one and three years. However, this will vary depending on how much straightening is needed. Most patients will use aligner treatments for between six and 18 months. Once again, this varies if a certain condition requires less or more time to correct.
What's the fastest way to straighten your teeth?
Aligner brands like Invisalign, SmileDirectClub and EZ Smile all claim to straighten your teeth in as little as four months, depending on the state of your teeth at the beginning of treatment, but this usually does take longer.
If you're just straightening your teeth for looks rather than to fix any issues, Orthodontics Australia notes that "quick braces", which are just aimed at straightening your front six teeth rather than all of them can take between six months and one year.
How much does teeth straightening cost?
According to its website, Smile Direct Club says it can deliver straighter teeth in just 4-6 months and prices for a one-time payment can start from $2825. Whereas the total cost for treatment with Invisalign ranges from around $3,500 to $8,000.
Lots of factors will affect the cost of aligner trays. The complexity and length of your treatment are just two examples. You might have to meet the cost of extra consultations with your doctor, or any additional supplementary treatments.
With regards to braces, again, the cost varies a great deal. However, they tend to be a little cheaper overall and prices might start at $1,800-$2,000.
You may want to check to see if your orthodontist offers payment plans, meaning you can pay for your treatment in a series of regular instalments. Also, see if your health insurance policy covers any treatments.
What's the cheapest way to straighten your teeth?
Traditional braces tend to be cheaper than clear aligner alternatives, with prices starting from about $1,800. Although the cost would change depending on what level of treatment you need and how long it will take as regular visits to an orthodontist are required.
If you're looking for a deal, sites like Groupon work with accredited dentists and orthodontists and sell vouchers for discounted treatments from brands like Invisalign and SmileFast.
Latest offers for teeth straightening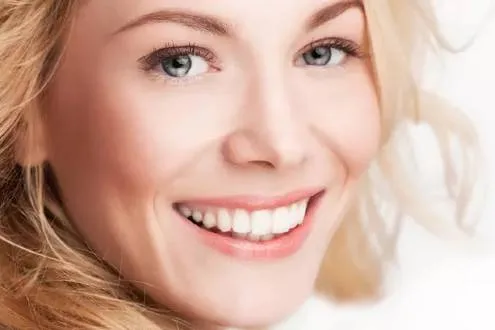 Sydney: Invisalign i7 aligners package
from Groupon
Straighten your teeth with a set of 14 (seven upper and seven lower) Invisalign i7 aligners with help from dentists with more than 25 years of experience in Sydney. These aligners are meant to work quicker than visible braces and are removable for easy cleaning and eating.
Learn more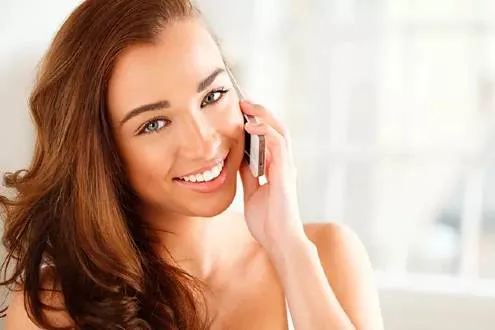 Brisbane: ClearCorrect orthodontics package
from Groupon
Straighten crooked teeth or uneven bites with ClearCorrect's clear aligners. You'll get up to six aligners throughout the treatment process to gradually shift your teeth. Aligners can be easily removed and replaced for eating and drinking.
Learn more
Frequently asked questions about teeth straightening
Can I straighten my teeth at home without regular dentist visits?
Yes. There are many companies that offer teeth straightening via aligners at home, including Invisalign. Beginning your new smile journey usually involves the following steps:
Get your impressions/teeth mould: The first step is taking your impressions. You can do this by ordering a teeth straightening kit to your door, taking your impressions and shipping them back to the company. You can also get a 3D scan of your teeth at a local clinic offered by the company.
Review: A trained orthodontist will review your impressions and design a customized treatment for you. The treatment will show you how your teeth will straighten over time (and home many sets of aligners you need to achieve your end result).
Get aligners delivered to your door: Once your customized aligner set is created, it will be shipped to your door in a single box. Simply follow the instructions on when to replace each set of aligners and you are good to go.
Purchase a retainer: Once your treatment is over, you have the option of purchasing a retainer that is worn every night when you sleep to ensure your teeth don't shift back to their original position.
If you followed your smile journey correctly but still need refinements, you may be eligible for additional aligners to correct any outstanding issues once your initial treatment ends.
Can you straighten your teeth without braces?
Yes, it's possible to get straighter teeth without using braces. In recent years, aligners – often known as clear-aligner treatment – has become increasingly popular the dental treatment market.
Aligners work like thin, clear mouthguards that can appear near-invisible. They're typically used for mild to moderate dental treatment. They are custom fit for a patient and, what's more, they may produce quicker straightening results when compared to more traditional solutions.
Invisalign is a widely popular brand that offers clear-aligner treatment. In fact, the company's name is often used interchangeably by those who are referring to the treatment itself.
Why should I consult an orthodontist first?
According to Dr Robert Schwartz of Orthodontics Australia, it's important to consult a specialist orthodontist "no matter how simple" a treatment may seem.
Dr Schwartz explained: "Teeth straightening is a complex dental procedure and requires a proper pre-treatment assessment and ongoing supervision, just like any other healthcare procedure.
"Orthodontists have the skills and expertise to correctly diagnose orthodontic problems, assess and monitor your tooth movements and safeguard the health of your teeth."
Who can use at-home teeth straightening?
Teeth straightening at home isn't for everyone. It is primarily intended for adults who are looking to enhance their smile by fixing crowding, gaps and crooked teeth. Teeth straightening at home isn't intended to fix tooth shape, tooth position, large gaps between teeth or large overbites that require extensive jaw work. At-home teeth straightening is not ideal for children who have growing teeth.
Can you straighten teeth at any age?
In many cases, older adults can have orthodontic treatment to correct the same dental alignment problems that teenagers or young adults have. But again, be sure to get a professional opinion from your orthodontist about your suitability for any teeth straightening procedure you're considering.
Back to top