Another retail loss as Target Australia closes stores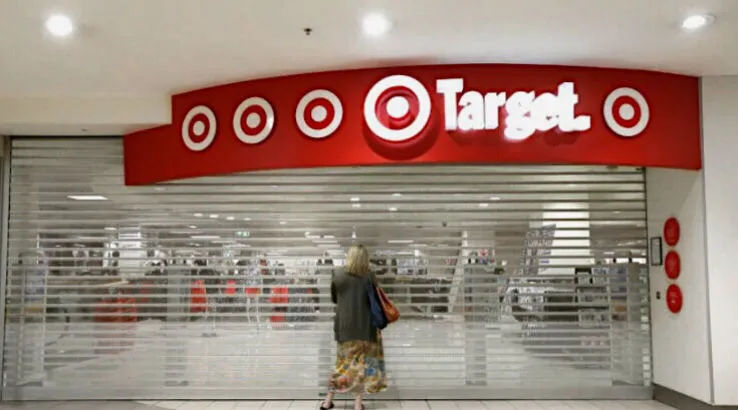 There is a significant decline happening in Australian retail and it's getting serious.
Target Australia
is a retailer known in every household. A destination for everything from kids toys to kitchenware and apparel. The well-known and affordable retailer has been a brand worth shopping at for years.
However, with the recent decline in Australian shopping, Target can no longer keep up.
After substantial losses, Target Australia will begin to close down stores over the next five years, decreasing its 305 locations by 20%. This change comes not too long after Toys R Us announced it would be closing all of its stores while other brands like Oroton and Surfstitch are going into voluntary administration.
Target's decision comes after the brand's massive $195 million loss in 2016. As a result, Wesfarmers CEO Guy Russo has been re-engineering the brand. Target will instead slowly build to a mid-tier boutique retailer in a bid to compete with H&M, Uniqlo and Zara. It's going to break away from the image of sister retailers like Kmart and Big W and become more Tarjay rather than Target.
"We're not going to go after size any more, and we'll just be a nice new boutique retailer that plays in mid-tier, and I'd like to make sure it's a profitable mid-tier business," states Russo.
With brands like eBay and Amazon that have increasingly come to dominate the online shopping sphere, physicial shops like Target Australia have begun to feel the heat. Shoppers are beginning to turn to online retailers rather than actually go to stores and we can understand why this means Target will be closing a significant amount of stores.
Target stores that will close could be converted into Kmart or Big W stores states Russo, and staff members who are cut may also be moved to other Wesfamers businesses, including Officeworks.
---
Latest shopping headlines