Sydney date night ideas: Oktoberfest in the Gardens
Our top four must-dos when heading to Oktoberfest with your better half.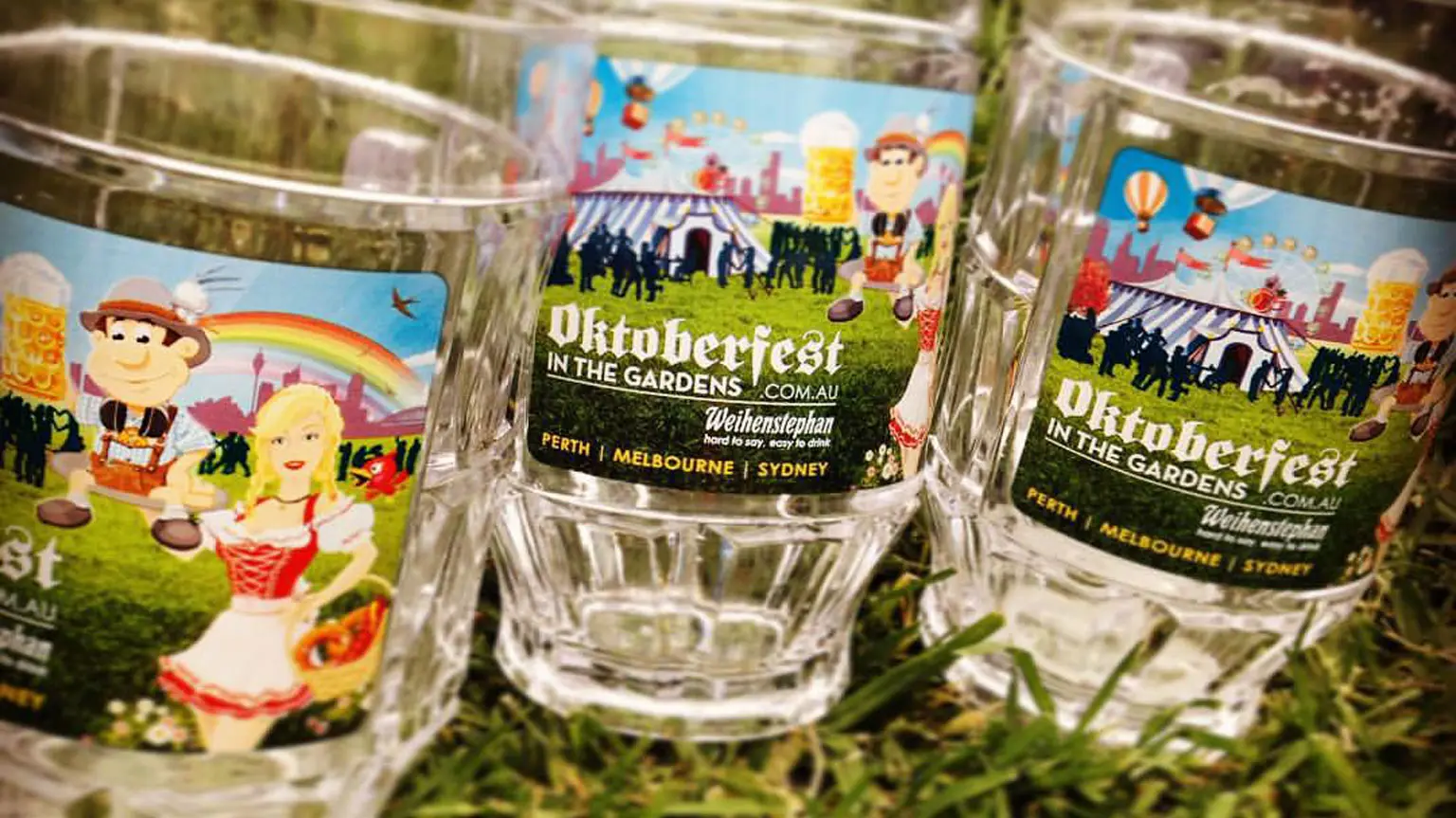 We're reader-supported and may be paid when you visit links to partner sites. We don't compare all products in the market, but we're working on it!
Oktoberfest is a rollickingly good excuse to dress up to the nines, clink glasses filled with Germany's best liquid gold, dance on tables and gorge on European fare – and who better to do all that with than your other half?
That's right: no one.
We're Stef and D, a pair of married jetsetters. Together, we've visited over 50 countries, and we're determined to see even more – all while working full time and paying off a mortgage. We count our dollars at home and away and are here to share our tips on how you can travel on a budget.
New blog posts every fortnight on Mondays | Follow us: @acoupleoftravelmakers
Thanks to the roving festival Oktoberfest in the Gardens, you don't have to travel halfway across the globe to Munich to experience it, either. You just need to be in either Perth, Adelaide, Melbourne or Sydney when it's in town.
We caught Oktoberfest in Sydney years back, and if you haven't already clicked the book tickets button, we highly recommend you do so – not least because the tickets sell out asap.
Once that's all done and dusted, here's what you need to do to make it a date to remember.
1. Get your couple outfit
One of the most fun aspects of Oktoberfest is dressing up. Traditionally, the woman wears a dirndl, which is an under blouse, a dress and an apron while the man wears lederhosen, which is a shirt and leather breeches.
Together, you will look like a pretty dashing couple.
If you want to up the ante, women can add to the outfit by tying their hair in braids and men by wearing a felt hat.
Sure you can choose matching outfits and colours, but honestly, it really isn't necessary. The fun is dressing up together. And ladies, don't forget to tie your apron to the right to signify to all the other strapping men at the festival that you're spoken for.
Budget tip:
Purchasing a high-quality dirndl or lederhosen is not a cheap affair with both running into the hundreds of dollars for the authentic thing. If you're not intending to wear your piece more than a handful of times, you can buy some pretty affordable lesser quality versions from online costume stores.
Image: Oktoberfest in the Gardens
2. Hit up the beer hall
This is where all the action happens. In Bavaria, each brewery has its own tent where it showcases its bespoke Oktoberfest beers alongside traditional German foods like pork knuckle and sauerkraut and a seemingly endless line-up of oompahpah bands.
In Sydney, it's a more modest affair. There are only two tents and while the rows of tables are still there, the beer wenches delivering food and drink are not. The bands however are – as is a pit for dancing.
This is where you come in, dragging your other half to the front to dance the afternoon away.
Budget tip:
Stick around to see what happens at the beer hall as competitions are held throughout the day. You never know what you might win.
Image: Oktoberfest in the Gardens
3. Play the games and ride the rides
A friend of mine once likened Oktoberfest to the Easter Show, but instead of animals, there's beer. And he was kind of right. There's the local produce/food, the myriad of tents and the amusement park rides and carnie games.
Again, Sydney offers a more modest affair to the real deal, but it still does its best with a handful of carnival games to try and win her (or him) a prize and a mini Ferris wheel.
Because there's nothing more romantic at a carnival than a Ferris wheel ride made for two.
4. Finally, give them a heart
A German gingerbread heart, that is. Called a lebkuchenherzen, these cookies appear at any great German event, from Oktoberfest to Christmas. They're wrapped in plastic with coloured ribbons tied on either end so you can wear them around your neck like a piece of bling.
They also come decorated in all manner of messages from "schatzi", which means "sweetheart", to "ich liebe dich", which means "I love you".
I picked out the more aptly titled "Oktoberfest" when we went, but choose whichever speaks to you. And don't worry if you don't speak German, the ones you find at Oktoberfest in the Gardens are often in English.
For more details and for other Oktoberfest events in the city see our Oktoberfest Sydney guide
---
More guides on Finder