Another one bites the dust: SurfStitch is in voluntary administration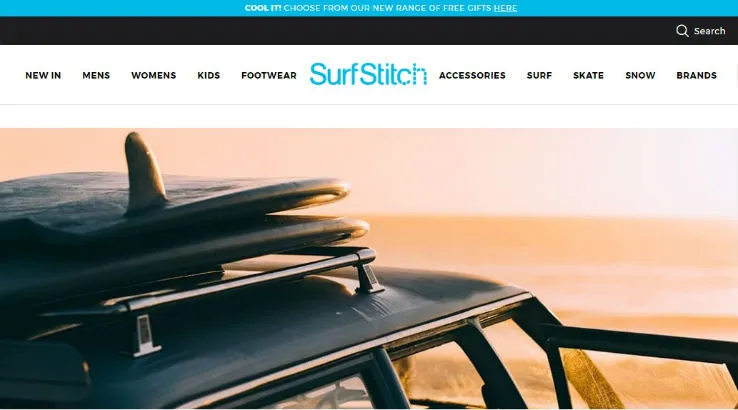 Beloved Australian surfwear brand SurfStitch is in voluntary administration following a year of challenges.
This year has seen the collapse of several high profile brands in Australia such as Marcs and David Lawrence (who were both fortunately bought by Myer) and more recently the Australia branch of Topshop. And today we can add SurfStitch to the list.
The brand has a competitive customer service offering, including free shipping, free returns and Afterpay, but this obviously wasn't enough to stop it from moving into voluntary administration.
Customers of the brand should be aware that often when brands go into administration, they stop accepting gift cards as payment. While SurfStitch has made no announcements on what the policy will be regarding gift cards, gift card holders should definitely bear this in mind. If you have a SurfStich gift card, use it sooner rather than later.
SurfStitch
has named FTI as the administrators following a very challenging year. This year, Surfstitch has been involved in two class actions, an ASIC investigation and a protracted litigation, according to
The Australian
.
Things have been difficult for the brand since 2014 when the company decided to go public. The initial share price of $1 crashed hard after bad news regarding profits and lawsuits rolled in.
This being the latest in a string of Australian brands getting into financial strife, it begs a broader question about Australian retail – what is going on? And what does it really take to survive in the Australian retail market?
SurfStitch's chairman Sam Weiss said: "Today's decision reflects the exceptional circumstances that have impacted the SurfStitch Group for well over a year."
"The appointment of administrators to the listed and holding entities will allow our operating companies to focus solely on trade and the provision of a rewarding experience for our customers going into the critical December peak period.''
---