Protecting your superannuation
This guide answers the most common questions around the protection and safety of your super.
We're reader-supported and may be paid when you visit links to partner sites. We don't compare all products in the market, but we're working on it!
Your superannuation is likely to be your biggest asset when you retire, and it's the main way of saving for retirement. Given the importance of your super, it's important to make sure it's protected and be sure that it's in good hands. Luckily, the Australian superannuation sector is heavily regulated.
In this guide we've answered some key concerns you may have regarding the safety of your super, plus listed some tips to help you keep it safe.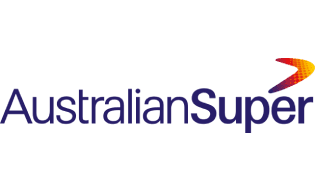 Finder Awards Winner: Best Super Fund - Balanced, 2019 and 2020

AustralianSuper is an industry super fund and Australia's largest super fund. Its Balanced option is one of the top-performing funds for 10-year returns.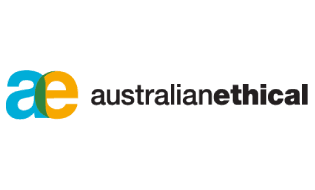 Certified by the Responsible Investment Association Australasia.

This fund invests in renewable energy, innovative technology and sustainable products while avoiding coal, oil, tobacco and live animal exports.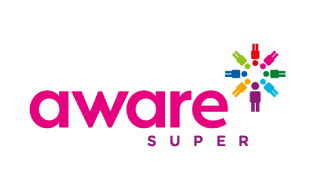 Aware Super is an industry fund open to all Australians and is named a tobacco-free fund by Tobacco Free Portfolios.

Aware Super's default MySuper product invests your super in a pre-mixed Growth fund until you're 60, then it'll switch to Balanced.


Common questions regarding the safety of superannuation
Q: Can money from your superannuation fund be used by your employer?
A: If you are concerned about your employer being able to use money from your superannuation fund, don't be. The money that is accumulated in these funds is held in trust, which means that it is not available for your employer to use.
Q: What if your employer goes out of business?
A: There is no need to worry about losing your superannuation in the event that your employer goes out of business. Your super fund will be protected even if your employer has to cease operations.
Q: Do the trustees of your super fund have specific responsibilities?
A: Yes, they do. The trustees of any superannuation fund have to make a lot of important decisions and choices concerning the day-to-day running of the fund. But they also need to follow the requirement and responsibilities as set out by the Superannuation Industry Act. These responsibilities include:
Ensuring that they always act honestly
Investing money carefully and properly, taking professional advice if they wish to
Ensuring that there are enough reserves in the fund to pay the benefits of the member when the time comes
Keeping the assets of the fund separate from the employer
Providing statistics, documentation, statements, etc to enable consumers to see how their funds are performing
Maintaining accurate records and accounts of the superannuation fund
Q: What are the record keeping responsibilities of trustees relating to superannuation funds?
A: There are a number of record keeping responsibilities that trustees of superannuation funds need to adhere to in accordance with the Superannuation Industry (Supervision) Act. This includes the following:
The maintenance of accurate records in relation to the superannuation fund
Ensuring that all accounts relating to the superannuation fund are kept up to date and accurate
Keeping copies of certain reports and maintaining records of trustee meetings
Ensure that the accounts are audited on an annual basis
File an annual return with the Australian Prudential Regulation Authority
Q: What do trustees have to take into consideration when choosing superannuation funds?
A: Under the Superannuation Industry (Supervision) Act, trustees are asked to take into consideration a number of different things with regards to superannuation funds. This includes:
Risks and returns. Trustees are asked to take into consideration the risks and the likely returns that can stem from investments taking into account the fund objectives and the investment strategy
Diversity of investments. The Act asks trustees to consider the variation and diversity of the investments in the fund's portfolio e.g. looking at spreading investments across different asset classes to reduce risk rather than having all of their eggs in one basket
Liquidity. Under the Act, trustees are also asked to take into consideration the liquidity of the investments in the funds based on its cash flow requirements
Meeting liabilities. Trustees are also required to take into consideration the needs of the superannuation fund in regards to being able to meet its current, as well as its possible future, liabilities
Tips for protecting your super
Keep your account log in details secret and don't share these publicly
Check your payslips regularly to ensure your employer is paying the correct amount of super into your fund
Check your superannuation statements regularly to ensure you're not being overcharged any incorrect fees
Lastly, compare super funds to make sure you're not paying more in fees than you need to be.
Compare your super options today
*Past performance data is for the period ending December 2020.
Disclaimer: Performance, fees and insurance data is based on each fund's default MySuper product. Where the performance, fees and insurance data for the MySuper fund vary according to the member's age, results for individuals between 40-49 years of age have been shown. This article is general advice. You should consider your own personal circumstances before deciding if a superannuation product is right for you. Superannuation is a long term investment and past performance is not indicative of future performance.
More guides on Finder