Super Mario Run review: Finely polished but overpriced
Nintendo's first stab at mobile gaming makes some fundamental mistakes, chief amongst them its price.
It's all but impossible to start any discussion about Super Mario Run without running face first into that asking price. Forget any number of Koopas, Goombas or even Bowser himself. Mario's biggest foe in Nintendo's latest platform adventure is the $14.99 that you're asked to cough up after just 3 short levels of play. Three levels is a fine taster, but it really doesn't give you a solid impression of whether there's enough actual gameplay to justify that asking price.
$14.99 is a lot for a mobile game, even if it is Mario's cheapest-ever title. That's undoubtedly a lot of the core of Nintendo's thinking here. Mario is one of gaming's premium characters, so letting him out for anything but a premium price might devalue him. It's not entirely illogical thinking, as long as the actual game behind the premise stands up to scrutiny.
Having spent the past fortnight playing a lot of Super Mario Run, and as much as I might have affection for Nintendo's chief mascot, I've got to say that it doesn't. At its core, Super Mario Run is an endless runner set in the Mario universe and against the rather tired trope of the Princess being kidnapped by Bowser yet again while in the process of baking Mario a cake. You'd think she might swear off cookery altogether, or for that matter rather stereotypical roles, but it's not to be. The princess is in another castle, and it's time to get running.
I can't really fault the polish of Super Mario Run, because clearly Nintendo has put serious work into presenting Mario in a way that makes sense on a mobile screen. Yes, the developers have reused a lot of graphical assets along the way, but that still leaves you with an impressively polished game. Each of the game's core tour levels is short and sharp, with replay promised via collecting all of the bonus pink coins, then the purple coins, and then the seriously tricky black coins if you're especially keen.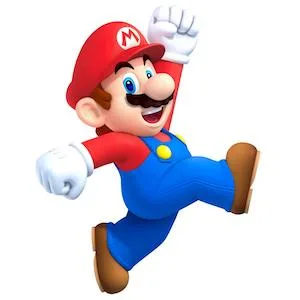 Super Mario Odyssey Nintendo Switch Game
from ozgameshop.com
Order now from OzGameShop
View details
The idea here is clearly to give Super Mario Run longevity through replaying the same levels. There are only 24 short levels in the tour mode, and they're slightly remixed in the Toad Rally mode, which sees you facing off against virtual ghost runs of other real-world Super Mario Run users, battling for Toads to populate your kingdom. Recruit enough Toads to your side and your kingdom grows, both in the size of Princess Peach's castle, and in the extras you can unlock, which include additional characters and a few hidden surprises in the form of Super Mario Bros staples you can add to your kingdom.

As a subset of the main game, Toad Rally is fine in principle but flawed in execution. Specifically, in trying to balance the stakes, Nintendo has removed them almost entirely, because each Toad Rally race sees you either win new Toads to your cause, or lose them to your opponent.
Except that you don't lose them to your opponent at all. You can't log into Super Mario Run, which requires a persistent internet connection ( presumably as a security measure), and reap the rewards of all the folks who have failed to beat your ghost scores overnight. Lost toads appear to transfer to your foe, but they don't gain them. Presumably they're eaten by a stray Boo or something.
To further devalue the challenge aspect of Toad Rally, the numbers of Toads you lose when failing is smaller than the number you gain for winning. That means if you play long enough, you'll always end up gaining Toads in increasing numbers. This all too rapidly becomes a grind, especially when you realise that you're only racing around the same eight or so courses in the exact same way.
It's that grind that's meant to justify Super Mario Run's asking price, because in order to unlock everything, you're going to have to grind an awful lot. Super Mario Run is extremely well balanced in gameplay and looks the part of a Mario game, but there simply isn't enough of the core game to discover before you've seen it all. At that point, all you're left with is the grind.
If you pay the $14.99 for Super Mario Run, you'll probably do as I did, and play a large amount of it to justify the asking price in your head. That kind of post-purchase rationalisation only takes you so far, however. I could have spent the same amount of time playing any number of other mobile endless runner titles at a fraction of the price and with the same kind of overall entertainment value.
Maybe Nintendo has a huge surprise in store for Super Mario Run buyers, and many additional levels will come flowing from its coffers for no additional charge. Nintendo certainly has form in this regard via Super Mario Maker, but until that happens, if you've not already blown your dough, it's ultimately not worth doing so. Nintendo may have acted to maintain Mario's reputation as a premium-priced character, but it has mis-stepped badly in terms of providing a mobile game at a sensible price point here.
---
Subscribe and follow for all the latest gaming comparisons and offers
---