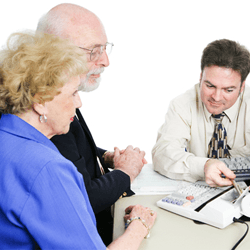 Equity Trustees was established in 1888 with the purpose of being able to provide independent trustee services.
The small company has grown dramatically over the last 125 years, and they are now one of the largest firms serving Australians with their superannuation funds.
It's experience in building wealth is worth considering as you make comparisons for your own retirement account.
Some facts you should know about Equity Trustees
Equity Trustees provides a number of financial services to Australians, including superannuation funds for individuals, families and employers. All of which are designed to help you plan for a retirement where you are financially stable.
There are numerous options available to Australians through Equity Trustees, with each super fund constructed so that you have complete access to it at any time by checking in online.
How to make internet banking easier for Equity Trustees
As an investor in an Equity Trustee super fund, you will be given online access to all of your account information. You will need to complete a separation application form in order to be given a private username and password that allows you to see your super fund online.
This information will be sent to your email address securely once it is determined that Equity Trustees has received all of the necessary information. Make note then when logging in for the first time, you will be prompted to choose you own password. Those changes will be saved and then you will login again with your new password.
Back to top
What super funds are offered by Equity Trustees?
Individuals and families have a number of choices available to them when looking at Equity Trustees to manage their superannuation:
EquitySuper. A flexible superannuation solution through a wide range of products. This super fund is available for employers and individuals, and can also be rolled into a pension account.
Apex Super Fund. This is an employer based super fund that gives members insurance benefits and access to spouse, transition to retirement and pension accounts.
CCF Super Fund. The CCF super fund provides Australians with retirement benefits, insurance benefits and spouse, transition to retirement and pension accounts through their employer.
Freedom of Choice. A competitively priced fund that gives individuals and employers flexible investment choices that delivers a total superannuation and investment solution.
simpleWRAP. A full service wrap platform where you pay a flat fee for a comprehensive investment menu and online accessibility.
MYEQUITYSUPER. Equity Trustees' answer to the MySuper obligation put forth by the Australian government, this fund invests with core investment managers in multi-asset classes to help deliver long term gains for your retirement savings.
It is important that you consider where you are in your retirement planning now and what your goals are first, before making a decision about the type of super fund to invest in. Also remember that a funds past performance is not an indication of what its future performance may be.
What pension accounts are offered by Equity Trustees?
With Equity Trustees you not only get the opportunity to grow your superannuation during your working years, they provide you with convenient ways to access that money when you are ready to retire. The Transition to Retirement Pension is the first step before leaving the workforce completely, as it helps with your taxes and could allow you to maintain your income even if you reduce your hours once you have reached the age of 55. This account is not available for individuals over the age of 65.
Back to top
Tips on how to apply for a super fund from Equity Super
There are a vast number of super funds offered by Equity Trustees that can help see you to retirement and beyond. In order to apply for one of their superannuation funds you will need to contact them through their website.