Best 13 stylish & reputable sites to buy sunglasses online
From top designer brands to bright-coloured quirky frames, save money with these promo codes for the best 13 legitimate sites to buy sunglasses online in Australia.
Sunglasses from fashion retailers and department stores can come with hefty price tags, so buying your sunglasses online can save a fortune -- especially with the help of promo codes.
Have you been wondering where to get Ray-Ban Wayfarers for the best price? Looking for a pair of new Prada shades? You've come to the right place. Whether you're hoping to buy high-end designer sunnies, prescription lenses or stock up for summer with a few pairs of bargain shades, we've searched the internet to find our top 11 reputable sites to buy sunglasses online in Australia.
Top 13 legitimate sites to buy sunglasses online
---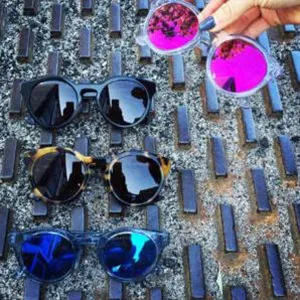 1. Sunday Somewhere

Casual-luxury brand Sunday Somewhere is a design, detail and high quality-focused retailer offering men's and women's sunglasses online, in addition to headwear and other accessories.
Australia-wide delivery. Sunday Somewhere delivers across Australia as well as internationally to Canada, China, Japan, Middle East, New Zealand, Singapore and USA.
Free delivery domestically or internationally on orders of more than $50
New customers get 20% off their first order
Go to Sunday Somewhere website View coupon codes for Sunday Somewhere
---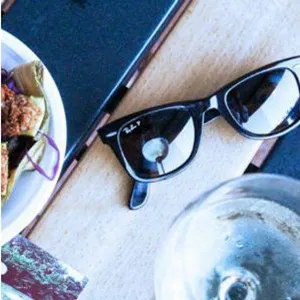 2. THE ICONIC

One of Australia's leading online retailers, The Iconic offers an unrivalled selection of products and brands -- including hundreds of sunglasses choices. There are loads of delivery options too, including free shipping, overnight delivery and even same-d
More than 500 sunglasses designs are available, ranging from affordable-yet-fashionable designs right through to popular designer brands like Armani, Ray-Ban and Sass & Bide
Three-hour Sydney metro delivery is available or choose free overnight delivery if you spend more than $20
Free returns for 30 days. If you are not happy with your purchase, or didn't get the right size, then you have 100 days to return your items for a full refund -- even the return shipping is paid for.
---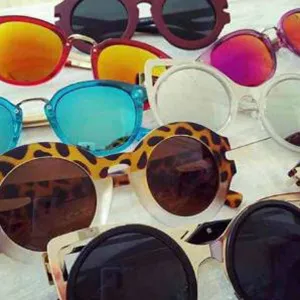 3. ASOS

With a huge global presence, ASOS is a top online fashion destination for shoppers around the world. It's also a great place for fashion-savvy Australians to buy sunglasses online -- with top brands like Michael Kors and Vivienne Westwood available.
There are hundreds of designs. There's loads of choice, including a range of high fashion brands.
Free delivery on orders more than $40, or only $5 shipping for orders less than that
Items are sourced ethically. ASOS promises to only obtain goods from supply partners who produce items without exploitation or unlawful practices.
---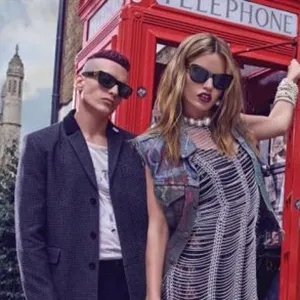 4. Sunglass Hut

Popular for its hassle-free returns process and ability to sort by frame shape and even face shape, Sunglass Hut is a top place to get a pair of new shades. There's a host of great brands available like Ray-Ban, Carrera, Bolle, Seafolly, Gucci, Armani, Pr
Free shipping, free returns and free fittings.Sunglass Hut doesn't add any extra charges for customers.
Great sales and discounts. The sale section is great for bargains, with discounts of up to 50% off. You can filter the sale section by gender or budget too.
Damaged sunglasses can be exchanged.If you damage your sunglasses within 12-months of purchase, you are entitled to receive exactly the same pair for half the original price paid. All you need to show is a receipt.
Go to Sunglass Hut website View coupon codes for Sunglass Hut
---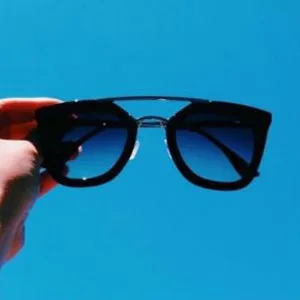 5. Missguided

Fast-fashion mecca, Missguided, have a super selection of frame shapes – including wayfarer, circle, aviator and cat-eye shapes – plus sale prices start from $6.30.
Great range of shapes with prices starting from less than $7 in the sale
Get free shipping if you spend over $80
Stylish – Missguided focus on fashion-focused sunnies
---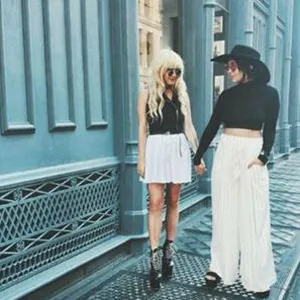 6. Boohoo

Leading online fashion retailer Boohoo has a focus on affordable, style-conscious fashion. Sunglasses start from a super-impressive $6 and styles like Aviator, Wayfarer and retro designs are available. Boohoo's prices make the perfect choice for those who
Boohoo's range of sunglasses starts from just $6, so you can stock up for summer.
Free shipping to Australia on orders more than $40. Less than $40 is only $4.99 extra for delivery.
You have up to 14 days to return your purchase if you're not happy with it.
---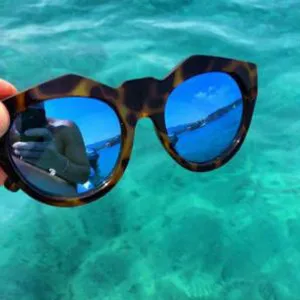 7. SurfStitch

We adore SurfStitch for beachwear and bikinis, but we also love its range of sunglasses -- especially the coloured and patterned frames. There's loads of choice and you can buy the rest of your summer outfit at the same time.
If you spend more than $99, you can return your item for free for a refund or exchange.
Free express delivery for orders more than $50.
You have up to 14 days to return your purchase if you're not happy with it.
---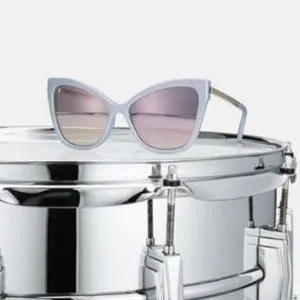 8. David Jones

Perennial favourite David Jones is a top retailer among Australian shoppers. The well-respected department store has an excellent reputation for customer service, in addition to a range of high quality homewares and fashion products -- including sunglass
David Jones has two types of loyalty cards: the David Jones AMEX and the David Jones store card, both of which allow you to collect points and cash in on members offers.
David Jones is all about brand names so you can buy sunglasses by designers like Christian Dior and Alexander McQueen.
---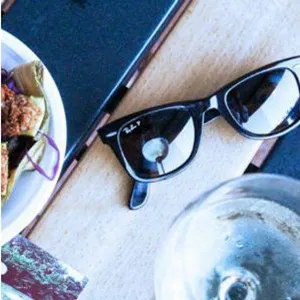 9. VisionDirect

VisionDirect offers prescription sunglasses along with designer shades at competitive prices. In addition, you'll be doing some good when you buy: for every pair of glasses you buy from Vision Direct, a pair will also be given to someone in need through o
Vision Direct donate a pair of glasses to someone in need for every glasses order placed through its website.
You'll get a cleaning kit and case for free when you buy sunglasses online from Vision Direct.
Vision Direct often has great sales, meaning you can get money off a new pair of shades, saving up to 50%.
Go to VisionDirect website View coupon codes for VisionDirect
---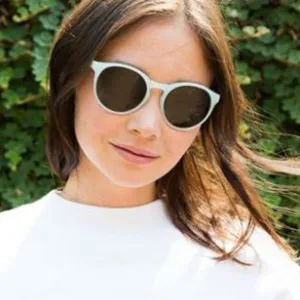 10. Clearly Contacts

Known for being fashionable and practical, Clearly offer a great range of prescription glasses, including some super-stylish sunglasses. It some great offers across their range too, meaning you'll always get a bargain.
The site has an easy search function which allows users to find for the exact product that they want.
Clearly doesn't operate a retail store, so it can pass on those savings directly to you.
There are frequent offers available like buy one, get one free, free shipping and money off your first order.
Go to Clearly Contacts website View coupon codes for Clearly Contacts
---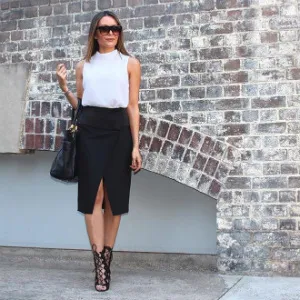 ---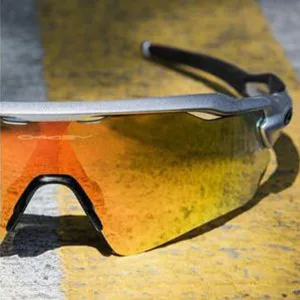 12. Oakley
Originally designed for world-class athletes and with more than 575 patents to its credit, Oakley is a name to reckon with in its industry. Oakley's line of products include an array of sunglasses, prescription eyewear, goggles, bags and backpacks and more.
Oakley gives you the ability to customise your sunglasses, offering you millions of possible combinations to choose from. As well as customising colours you can get a logo engraved, which works well for teams, companies and individuals.
Oakley's High Definition Optics technology helps deliver sharper and clearer imagery while offering 100% UV filtering and excellent impact protection
Free delivery for orders more than $50.
---
Which of these retailers offer free delivery?
Clearly - Delivery starts at $12.99 and there is also a 6.95% insurance and handling fee added to orders.
---
Want to buy sunglasses online? Use one of our coupons:
Related Posts