This week in streaming: Dark crystals and carnivals of fantasy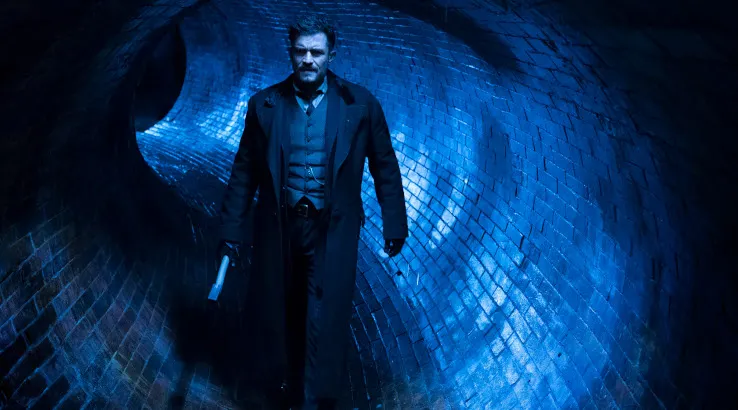 A fantastic week for fantasy-lovers.
After last week's low-key offerings, Aussie streaming services are closing out August with a powerful slate of binge-worthy TV.
Starting with Netflix, we have The Dark Crystal: Age of Resistance, a prequel series to the iconic Jim Henson film from the early 80s. Folks worried that the show wouldn't stay true to the original movie need not be: not only is The Jim Henson Company responsible for all the animatronics used in the series (no CGI shortcuts here), puppeteer Brian Froud and concept artist Dave Goelz who worked on the 80s flick also lent their talents to the show.
Keeping with the fantasy theme, Amazon Prime Video drops its long-awaited series Carnival Row this week. Starring Orlando Bloom (The Lord of the Rings) and Cara Delevingne (Suicide Squad), the show takes place in a Victorian-styled world filled with mythological creatures like faeries, satyrs and centaurs. The ongoing conflict between these creatures and their neighbouring humans reaches breaking point when a series of unsolved murders leads a plucky detective to uncover a conspiracy that could destroy the peace for good.
Murder remains a central theme of Stan's heavy hitter too. Power, the series starring popular rapper 50-Cent and loosely inspired by his own life, begins its sixth and final season this week. Protagonist "Ghost" is fixated on getting revenge for the betrayal that closed out Season 5, even if that means turning against those he once called friend and brother.
If crime and fantasy don't tickle your fancy, fear not. There are plenty of other new releases hitting Aussie streaming services this week, and you can check out all our top picks below.
For a complete schedule of upcoming programming, check out our list of everything coming to Aussie streaming services in August 2019.
---

Tuesday 27 August
Million Pound Menu Season 2
Genre

Reality TV
Runtime

1hr episodes
IMDb

6.3
Netflix synopsis
A new slate of food entrepreneurs who are determined to open up their own restaurants pitch delicious concepts to a panel of choosy investors.
---
Thursday 29 August
Workin' Moms Season 3
Genre

Comedy
Runtime

30min episodes
IMDb

6.9
Netflix synopsis
As Kate adjusts to her new normal, Anne redirects her anger, Frankie hits her professional stride and Jenny tries to be a better mom.
---
Falling Inn Love
Genre

Comedy, Romance
Runtime

N/A
IMDb

N/A
Netflix synopsis
When city girl Gabriela (Christina Milian) spontaneously enters a contest and wins a rustic New Zealand inn, she teams up with bighearted contractor Jake Taylor (Adam Demos) to fix and flip it.
---
Friday 30 August
The Dark Crystal: Age of Resistance Season 1
Genre

Action, Adventure
Runtime

1hr episodes
IMDb

N/A
Netflix synopsis
The Dark Crystal: Age of Resistance returns to the world of Thra with an all new adventure. When three Gelfling discover the horrifying secret behind the Skeksis' power, they set out on an epic journey to ignite the fires of rebellion and save their world.
---
Styling Hollywood Season 1
Genre

Reality TV
Runtime

N/A
IMDb

N/A
Netflix synopsis
Stylist and interior designer Jason Bolden and husband Adair Curtis of JSN Studio make the magic happen on the red carpet and at home for A-listers.
---

Monday 26 August
Power Season 6 premiere
Genre

Crime, Drama
Runtime

50min episodes
IMDb

8.2
Season six picks up with James "Ghost" St. Patrick seeking vengeance. His former drug partner and brother in arms must pay for the ultimate betrayal. Rocked to his core by the perfidiousness and cruelties of those he once called his family, Ghost devotes himself to one notion: Success is the best revenge, with all intentions of getting both.
---
Friday 30 August
Space Ranger Roger Season 1
Genre

Animated
Runtime

N/A
IMDb

8.2
Space Ranger Roger monitors the universe for friends in need and he and his helpful bots help people solve problems and predicaments.
---

Monday 26 August
Ballers Season 5 premiere
Genre

Comedy, Drama
Runtime

30min episodes
IMDb

7.6
This season, after baring his soul at the NFL rookie symposium and checking into rehab for a pain-killer habit, Spencer, along with longtime colleague Joe Krutel, returns to ASM with a new outlook and fresh goals, hoping to forge bonds with new players across the country while improving his relationships with existing clients.
---
Wednesday 28 August
60 Days In Season 5 premiere
Genre

Reality TV
Runtime

42min episodes
IMDb

7.8
In the new season of "60 Days In," Sheriff Mark Lamb of the Pinal County Sheriff's Office in Arizona carefully selected seven innocent people to go undercover for a deep dive into the inner workings of his facility.
---
---

No notable new releases coming to hayu this week.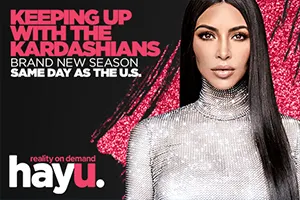 Watch the latest reality TV with a 30-day free trial
from hayu
Take advantage of hayu's limited 30-day month trial and access thousands of hours of Keeping Up With the Kardashians, Made in Chelsea and so much more.
View details
---

Tuesday 27 August
Holmes and Watson
Genre

Comedy, Crime
Runtime

1hr 30mins
IMDb

3.8
A humorous take on Sir Arthur Conan Doyle's classic mysteries featuring Sherlock Holmes and Doctor Watson.
---
Friday 30 August
Carnival Row Season 1
Genre

Fantasy, Thriller
Runtime

N/A
IMDb

N/A
Amazon synopsis
Carnival Row is a Victorian fantasy world filled with mythological immigrant creatures. Feared by humans, they are forbidden to live, love, or fly with freedom. But even in darkness, hope lives, as a human detective and a faerie rekindle a dangerous affair. The city's uneasy peace collapses when a string of murders reveals a monster no one could imagine.
---
Thursday 29 August
Riviera Season 2 premiere
Genre

Drama, Thriller
Runtime

1hr episodes
IMDb

6.6
SBS synopsis
Riviera's highly anticipated return picks up in the immediate aftermath of the explosive first series finale, where the Clios family is faced with the tragic death of one of their own. Only this time, the blood is on the hands of our female protagonist, Georgina (Julia Stiles). As Georgina tries to find a way to live with her crime, secrets from her past wash up on the sandy shores of the Cote d'Azur that force her to explore her turbulent childhood against her will.
---
Latest streaming headlines