Watch Truth be Told on Apple TV+: Everything you need to know
Truth Be Told stars Octavia Spencer as a true-crime podcaster and Aaron Paul as a convicted murderer. Need we say more?
Apple TV+ is only just getting started in November. The newest entry into the streaming TV space has a long list of upcoming content to get get excited about as it seeks to take a market share from Netflix. As a result, the platform's content library will continually grow into a diverse catalogue with something for everyone.
You can check our comprehensive list of Apple TV+ upcoming shows and movies for more information on what's in store.
While the service will debut with a small roster of series, most of the content will roll out over the next few months. That includes drama Truth Be Told, which has an intriguing premise and benefits from a brilliant cast. If you're a fan of podcasts, crime shows or Academy Award winner Octavia Spencer (The Help, Hidden Figures), this one is must see TV.
If you're an early adopter, you can sign up for the streaming service at launch on 2 November. The service offers a 7-day free trial, after which a subscription will cost you $7.99/month.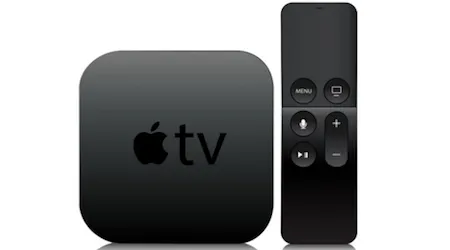 Buy Apple TV
from Apple Store
It might not look much different on the outside, but 2016's Apple TV is packed with awesome new features such as voice control, a touch-sensitive remote and gaming.
View details
When is Truth Be Told coming out?
Truth Be Told will debut on Apple TV+ on 6 December. It's advertised as a limited series. This means that it will only be the one season long. That season will extend for 10 episodes.
What is Truth Be Told about?
The show is based on the novel Are You Sleeping by Kathleen Barber. It follows a true-crime podcaster, Poppy. When new evidence emerges on a case considered closed, she is compelled to reopen the murder case that made her a national sensation. In doing so, she comes face-to-face with Warren, the man she may have helped wrongfully put behind bars.
Next, Poppy will have to dig through years of buried evidence and family secrets to figure out the truth. According to Apple, the series tackles themes revolving around privacy, media and race.
Who stars in Truth Be Told?
Truth Be Told benefits from a truly fantastic cast, led by Academy Award winner Octavia Spencer. You might have seen her stunning turns in movies like The Help, Hidden Figures and, more recently, Ma. Warren is played by Aaron Paul, of Breaking Bad fame. Meanwhile Lizzy Caplan pulls double duty as twins Josie and Lanie, whose father was allegedly murdered by Warren.
The main cast also includes Elizabeth Perkins, Michael Beach, Mekhi Phifer, Tracie Thoms, Haneefah Wood and Ron Cephas Jones.
Is Truth Be Told any good?
Based on the cast alone, Truth Be Told should be an instant hit among crime show enthusiasts. And if the trailer is any indication, the series will look sleek and polished, which is always a plus.
The show was created by Nichelle Tramble Spellman, who also worked on The Good Wife and Justified. Moreover, Reese Witherspoon is an executive producer and Sarah Koenig, creator of hit true-crime podcast Serial, was a consultant for the series. As for the source material, Kathleen Barber's novel has a 3.6/5 rating on GoodReads and a 4.1/5 rating on Amazon, so people generally like it.
The only worrisome thing about Truth Be Told is that Apple TV+ seems to be focusing more on uplifting, aspirational content. This is a show that would normally boast a darker, gloomier tone. But given the talented cast and the pedigree of the people working behind the scenes, we're not too worried. It would be a crime (!) for Truth Be Told to flop.
Mark your calendar for 6 December and check out the show for yourself to see if it's up your alley.
Compare streaming providers already available in Australia
See below for our comprehensive streaming comparison.
Latest streaming headlines