Watch The Elephant Queen on Apple TV+
The Elephant Queen is an Apple TV Plus exclusive that follows Athena as she does everything in her power to protect the herd.
Apple TV+ is offering early adopters a diverse content line-up to choose from. Besides children's programming and a small roster of TV series, the new streaming service will also release acclaimed documentary The Elephant Queen. It's been earning plenty of praise over the last few months.
Users can sign up for Apple TV+ starting 2 November and enjoy a seven-day free trial. After that, a subscription will cost $7.99/month. The platform has big plans as far as content is concerned, with several titles scheduled to drop in the near future. We have a comprehensive list of upcoming Apple TV+ shows and movies.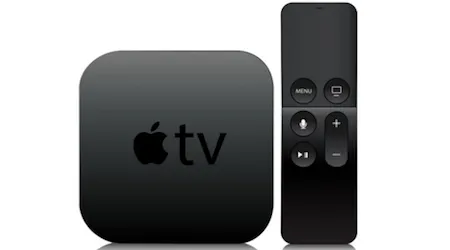 Buy Apple TV
from Apple Store
It might not look much different on the outside, but 2016's Apple TV is packed with awesome new features, like voice control, a touch-sensitive remote and gaming.
View details
When is The Elephant Queen coming out?
The Elephant Queen will be available on Apple TV+ at launch, on 2 November. The documentary was already screened at several festivals and even opened in US theatres on 18 October.
What is The Elephant Queen about?
The Elephant Queen, filmed over the course of several years in Kenya, follows elephant Athena. She is 50 years old and the matriarch of her herd. When the herd is forced to leave their waterhole due to drought, the elephants embark on an epic journey across the African savannah. During this time, Athena will do everything it takes to keep her loved ones safe.
Who stars in The Elephant Queen?
The documentary is narrated by Chiwetel Ejiofor, who played the lead role in 12 Years a Slave. He also appeared in titles like Z for Zachariah, The Martian, Doctor Strange and The Lion King. Needless to say, he does a marvellous job narrating Athena's journey.
The Elephant Queen review: Is it any good?
Yes. The documentary is beautifully shot, features an absorbing story and has a lot of heart. Since the movie already made the festival circuit, it managed to earn some pre-release buzz. This convinced Apple to give it a theatrical release ahead of dropping it on the new Apple TV+ streaming service. The Elephant Queen currently has a 94% score on Rotten Tomatoes, with critics praising its cinematography and message.
"The Elephant Queen is an absolute marvel, a beautiful technical achievement which also wonderfully captures nature's inhabitants of Kenya," one reviewer notes.
Another is even more generous: "There are a lot of documentaries in 2019 that attempt to explain nature's place on this planet, but none of them do it as well as The Elephant Queen."
The documentary was directed by Victoria Stone and Mark Deeble. The two also worked on The Queen of Trees (2005), Nature (1982) and National Geographic Explorer (1985).
"We were looking for a charismatic female elephant matriarch because it's very much a female leadership story," Deeble told Deadline.
The Elephant Queen is a touching and educational documentary the entire family can enjoy. You can check it out for free using the seven-day Apple TV+ trial, which will also give you the chance to test the platform and see if it's a good fit for you.
Other notable shows available at launch include offbeat comedy Dickinson, epic sci-fi series For All Mankind and highly anticipated drama Morning Wars.
Compare streaming providers already available in Australia
See below for our comprehensive streaming comparison.
Latest streaming headlines