Watch Snoopy in Space on Apple TV+: Everything you need to know
The new streaming service Apple TV Plus lets you blast off with Snoopy in Space, where he fulfils his NASA astronaut dream.
There's a theme to many of the movie and TV series announcements for the new Apple TV+ streaming platform. Available on 2 November, it will focus on aspirational, diverse content that the entire family can enjoy. As a result, the streaming service is offering several, fun PG series right off the bat. This means that even the smallest members of your family can get excited for the Apple TV+ launch.
One of the shows that will premiere at launch is Snoopy in Space. It follows everyone's favorite dog as he embarks on an outer space adventure. Apple TV+ comes with a 7-day free trial, which should give you enough time to give the platform a proper go before deciding on whether to commit to it or not. After that, a monthly subscription will cost $7.99.
You can check out our list of upcoming Apple TV+ movies and series for more information.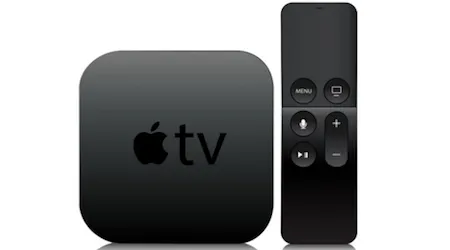 Buy Apple TV
from Apple Store
It might not look much different on the outside, but 2016's Apple TV is packed with awesome new features such as voice control, a touch-sensitive remote and gaming.
View details
When is Snoopy in Space coming out?
All 12 episodes of Snoopy in Space will be available 2 November, right when Apple TV+ launches. This means that you can binge your way through the series using the free trial, should you see fit.
What is Snoopy in Space about?
"Ugh, why can't I have a normal dog?" Charlie Brown laments in one of the trailers for Snoopy in Space. We'd argue that that would be pretty boring, especially as far as the Peanuts gang is concerned. This new Apple TV+ show centres on Snoopy as he pursues his dream of becoming an astronaut. When he and Woodstock tag along on a field trip to NASA, they are chosen for an elite mission and blast off into space. Meanwhile, Charlie Brown and the rest of their friends provide assistance from mission control.
Who stars in Snoopy in Space?
In the new Peanuts show, Terry McGurrin voices Snoopy, Ethan Pugiotto is Charlie Brown, Isabella Leo plays Lucy, Isis Moore is the voice of Peppermint Patty and Rob Tinkler brings Woodstock to life.
Store
Discount

Kayo Sports

Stream Kayo FREE for 7 days

Take Kayo Sports for a spin and stream over 50 sports live, plus get 15,000+ hours of on-demand archives.

Last verified
Is Snoopy in Space any good?
It was announced at the end of 2018 that Apple had struck a deal with DHX Media (currently operating as WildBrain), Peanuts Worldwide's parent company. This has given Apple access to new Peanuts content, including TV shows and other original programming. Snoopy in Space is the first new series to emerge under the deal. Those credentials should be enough to convince even sceptics to tune in, as the show should be just as adorable and authentic as longtime fans of the brand expect.
Snoopy in Space looks id a heartwarming series, likely to delight both kids and adults eager to indulge in some nostalgia. The series will also be educational, given that it follows the gang as they explore space and learn more about the International Space Station. As such, Snoopy in Space is fun enough to keep the little ones glued to the screen from episode one.
Eager for even more Snoopy content? You can check out Peanuts in Space: Secrets of Apollo 10, a short released earlier this year to mark the 50th anniversary of the 1969 NASA Apollo 10 mission. The short is available on the Apple TV app.
Latest streaming headlines